Review: John Legend Performed For Packed Fox Theatre in St. Louis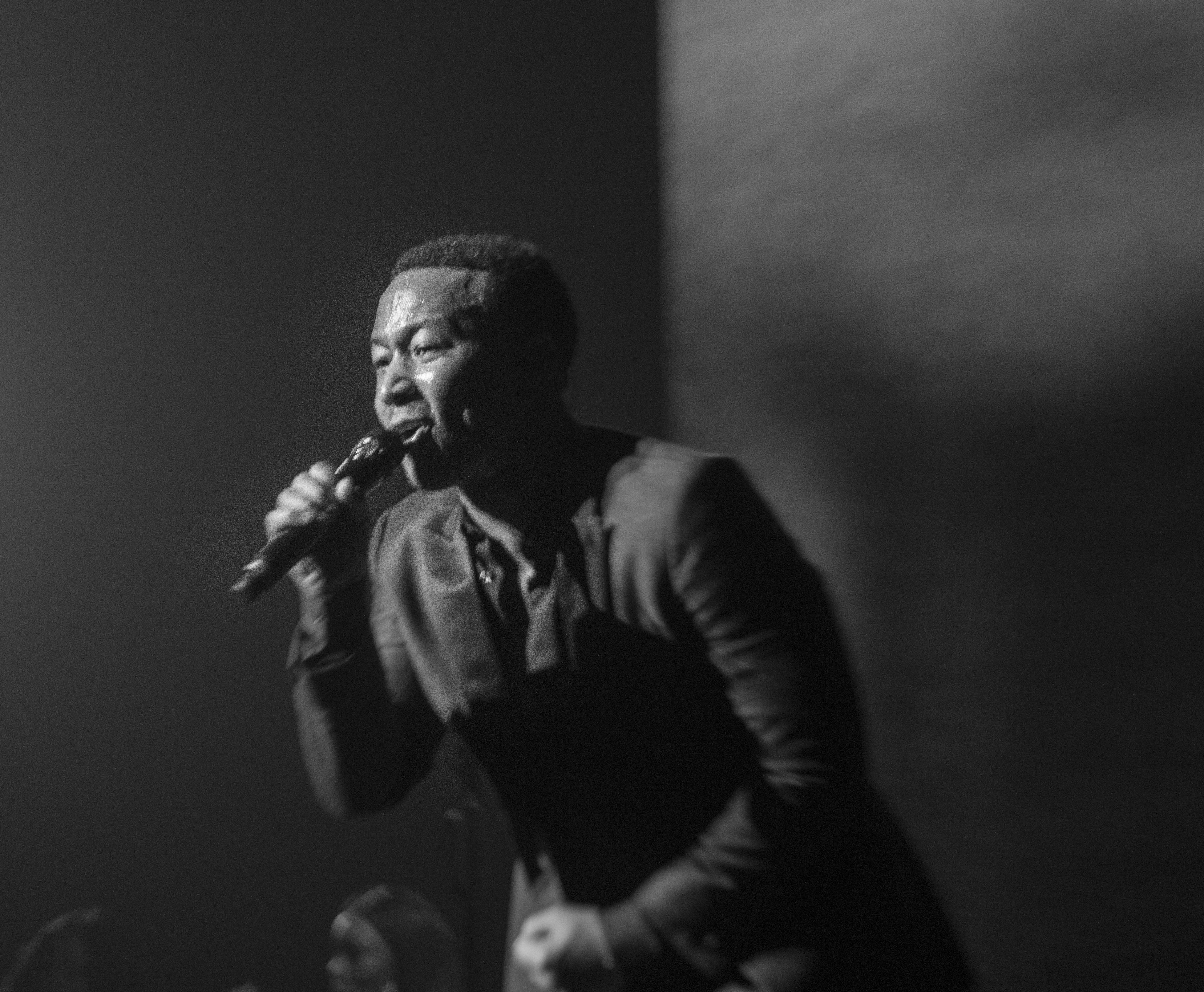 Fans were ready to see John Legend showcase his talents last night, and he did not disappoint! Thanks to opening act Gallant, the crowd was more than excited when the musician came out singing while sitting at his on stage piano – 15 ft in the air.
Legend recently released his Darkness and Light album, from which he performed "Love me Now." The most memorable song of the night was his song "Right by You," a personal selection written about his daughter Luna which is featured on his newest album. While he sang, a video played in the background showing young Luna and his wife Chrissy Teigen in the most personal of moments. Luna learning to walk was a very memorable moment.
While he performed many newer songs, John didn't forget about his long term fans. Sporting a white jacket and black tailored slacks, he sang "Green light" from his album Evolver and "So High" from his LP titled Get Lifted. He also mixed in a few songs from his album Love in the Future. The crowd was lifted out their seats more than once to cheer on the star during his 2 hour long show, without a intermission. John took a short detour off stage for about 3 mins to change outfits, and was back on stage before the band and background singers had finished their solo time. John returned right away with more great music.
The Fabulous Fox Theater was packed, as John Legend delivered a memorable and entertaining performance. The next time you have a chance, I would recommend taking the time to grab your special someone and heading out for a night of Love and Romance sponsored by Mr. Legend.
The next stop on his tour is at Meadow Brook Amphitheater in Rochester Hills, Mi.