Interview: Chris Janson Coming to Hollywood Casino Amphitheater on Friday, July 7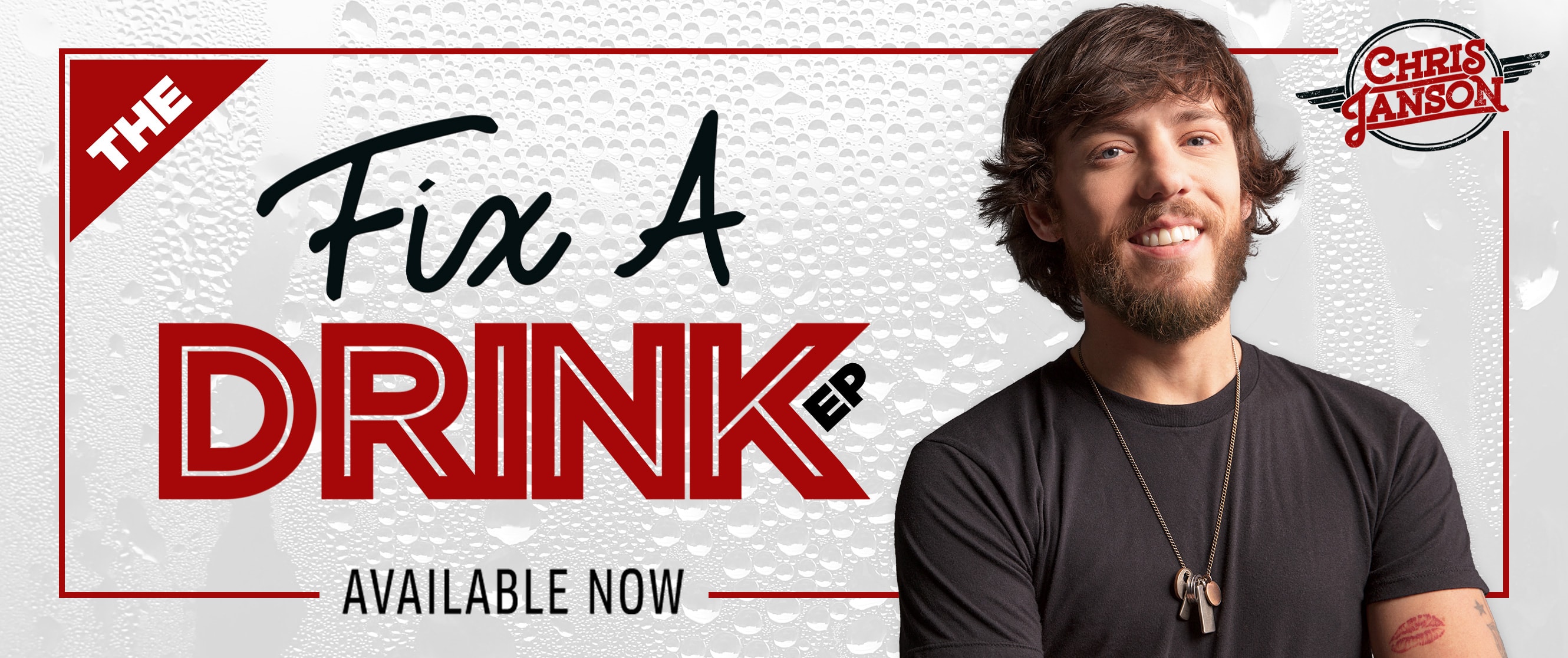 Success has been a long time coming for country singer Chris Janson. Janson scored his first No. 1 hit with "Buy Me a Boat" in 2015 after years of touring and working as a songwriter in the country music business.
Janson was quite the accomplished song writer, penning songs for the likes of Tim McGraw, Randy Houser, Tyler Farr, and Hank Williams Jr. among others.
With the success of the single "Buy Me a Boat," Janson released an album, also of the same title. The album was also a success.
Now, with a hit album under his belt, Janson released an EP earlier this month titled, "Fix a Drink." . Janson's second album will release in August. The country singer is currently opening for Sam Hunt and will be performing at Hollywood Casino Amphitheater on Friday, July 7.
ReviewSTL recently caught up with the Perryville, MO native to talk to him about his career in country music.
Having written songs for other artists and writing your own music, what is your routine for writing a song?
You know, it's very simple actually, I sit on the back porch, enjoy the nice weather and write. Really, I like to be at home when I do it, sitting on the back porch.
I've asked other artists what they use for inspiration when writing a song. They have said that everything that goes on in life is their inspiration. Is this true for you as well?
Yeah, that's 100% correct, man. I would certainly view songwriting in the same exact way. I take a lot of what's going on around me.
You're currently on tour with Sam Hunt for the summer. How has the tour been going?
It's been amazing. Sam's great guy. Everybody on the tour is super nice and respectful. I don't think you could ask for a better situation. All the musical styles blend together so nicely, and everything just flows really good. It's a really great time.
The EP dropped this month and the album will be coming in August, what can fans expect?
I've wrote a lot of fun tempo songs for this record and traditionally, I've been known to write a couple of heartfelt songs about love and family. I have a couple of those on there as well. I've said this before and I'll say it forever, I write music for the people that I play for. That's everybody, there's really no distinction between people. My core audience has all ages, all walks of life and that's what I like.
Given the success of the last album "Buy Me a Boat" has there been any pressure in writing the next one?
No, not at all actually. I'm actually more excited about this one than I was the first one because I had a little more time to focus on writing songs on this one. The first one, the songs were from an old catalog and songs I'd written over the years. With this one, I really just took the time to enjoy the songs and enjoy the song writing process more. I had limited time, but when I was home over the last year and a half in those little window of increments, you just learn to enjoy those little things. I haven't been nervous at all. I'm really excited about it. This is an exciting time. I don't get nervous about music. Music is what I do, it's what I was born to do. It's what I always have done. I just love it that much.
Having played the Grand Ole Opry several times, does it ever get old or do you take it for granted?
That's a good question. No, I do not. I love it. It does not get old. It's an absolute rush every time. One, because it's my lifelong goal to be on the radio and have songs on the radio and to play the Opry. So, my dreams have really come true. I don't take a moment of that for granted.
I just watched the new video for "Fix a Drink." How did you get all the artists to appear in the video?
Man, I just called them and asked them if they wanted to come have a good time and hang out on the farm with me and just party and we're going to film it. We really were having a good time. It wasn't a staged event. That's one of my farms and we just hang out there and drive the jeeps and just have a good time. All my family was there and all my friend. I just called them and asked if they'd like to join me and they said heck yeah.
A friend of mine said "White Trash" is one of his favorite songs and wanted me to ask you what is the meaning of it?
Thank you, first of all, tell your buddy I appreciate that. That was a song I wrote about kind of growing up and where I come from in rural southern Missouri. It's just a lifestyle piece. It's just like any of my other songs. At some point in my life I lived them or lived pieces of them. "White Trash" rings very true to that.
What were some artists you were a fan of growing up?
I was a fan of Guns n Roses. I was a fan of Mearle Haggard, Hank Wiliams, Hank Williams Jr., and a lot of guys like that. I always had a background in punk-rock music as well. I listened to Social Distortion, Sex Pistols and artists like that as well.
Do you think that artists' like yourself, who have such a diverse taste in music, has helped country music grow?
Yeah, I absolutely think so. I think that no matter what the genre or title is of the music, different songwriters and individuals just write for themselves and the people that they want to play for. It's really the fans who are going to dictate who likes what. I think it has absolutely help country music grow. Of all the different styles in country music, I think it's really cool and refreshing. When you're growing up as a kid, the hardest thing that anybody can attest to is fitting in, and when you finally find yourself and do your own thing, it's a miraculous feeling. I think that everybody's styles and sounds, whether it be contemporary or traditional, it all contributes to our great brand, which is country music. I respect anybody who goes out on a limb and does their own thing.
What musicians out now are you a fan of?
Not to sound cheesy because we are on tour together, but I'm a fan of Sam Hunt. I have been for a long time, since before he was on the radio. He's wrote a lot of hits for other people, as well as his own. He's a favorite of mine. Randy Houser is a favorite of mine, Lee Brice is a favorite of mine. Man, I got so many friends, everybody who was in my video. I try to support everybody. We are putting our hearts on the line. We are putting our emotions on the line. We're putting whatever we got on the line and are saying, "Hey, this is us." That's a very commendable effort and it's something to respect. Just to name a few off the top of my head, I love Luke Bryan, one of my dear friends in the business Tim McGraw, they're just great people. There's so many guys out there, it wouldn't be fair to name them. I couldn't name them all. There have been a lot of great ones.
Catch Chris Janson on tour with Sam Hunt when the tour stops at Hollywood Casino Amphitheater on Saturday, July 7. For ticket information visit ticketmaster.com.