Interview: Sarah Bockel is Carol in 'BEAUTIFUL – The Carole King Musical'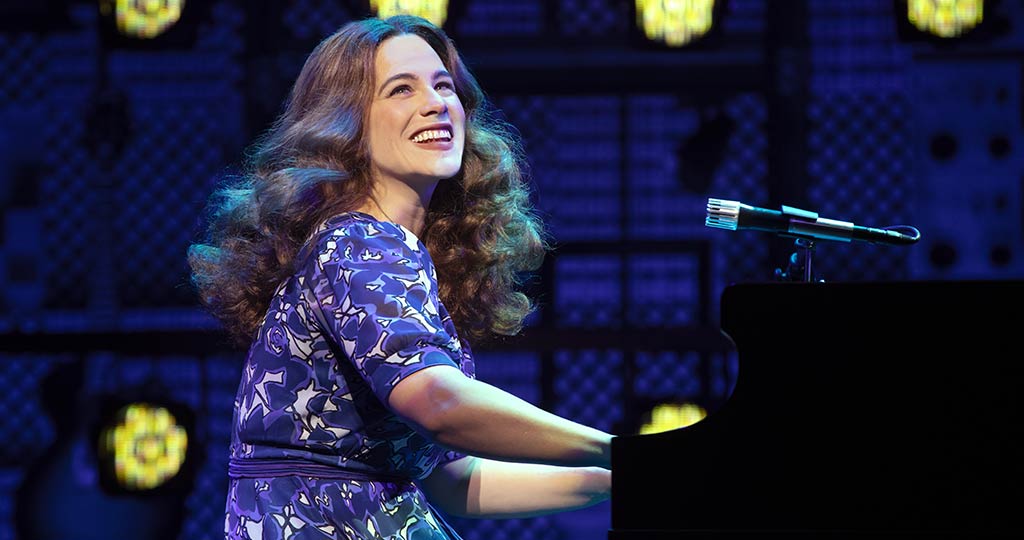 BEAUTIFUL – The Carole King Musical plays March 12 – 17 at the Fabulous Fox.
The show follows Carole from the age of 16 – selling her first song and having a child with her husband and writing partner Gerry Goffin – to 29, when she performs her first show in front of a live audience at Carnegie Hall.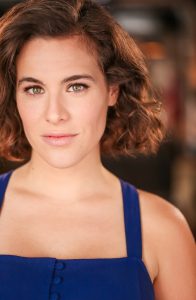 Sarah Bockel, who grew up in Chicago, plays Carole in the show.
"I started to musical theater in high school, and it kind of saved me. The reason I got up in the morning was to get to rehearsal. I really wanted to pursue it in college, and I did. That was an incredible four years, and I loved it."
She ended up moving back home after graduating from college, and continuing working in musical theater.
"I would love to be in plays as well, but I've never done a play professionally. I audition from time to time. But it just so happens that my career has worked out this way, where all of the work I've done has been in musical theatre."
Sarah says her dream is to be able to perform in plays and musicals, and travel back and forth between New York and her home town of Chicago.
When asked where she first heard Carole King's music she said,
"I don't know where I heard "It's Too Late" for the first time, but it's definitely the first Carole King song I was familiar with. I'm sure I heard it on the radio with my mom because I just always felt I knew of it. And when I was in college, I found kind of a niche doing more of the folky theatre with music. Shows like Once, and Bright Star."
The song helped her through many troubling times in her life.
"It kind of became my breakup song. Every time, I would turn on "It's Too Late." So I definitely have a personal connection with it. And that's my first memory of being connected with her."
The actor who played Carol in the original production is also from Chicago, as well as her sister.
"Everyone in Chicago knows BEAUTIFUL because Jessie and Abby Mueller are from Chicago. They've both starred in it, and played Carole. And they're sisters. So they're kind of like hometown stars. Everybody was talking about Jessie at the Tonys, and how amazing she is, and what a great actor she is, and how she represents Chicago.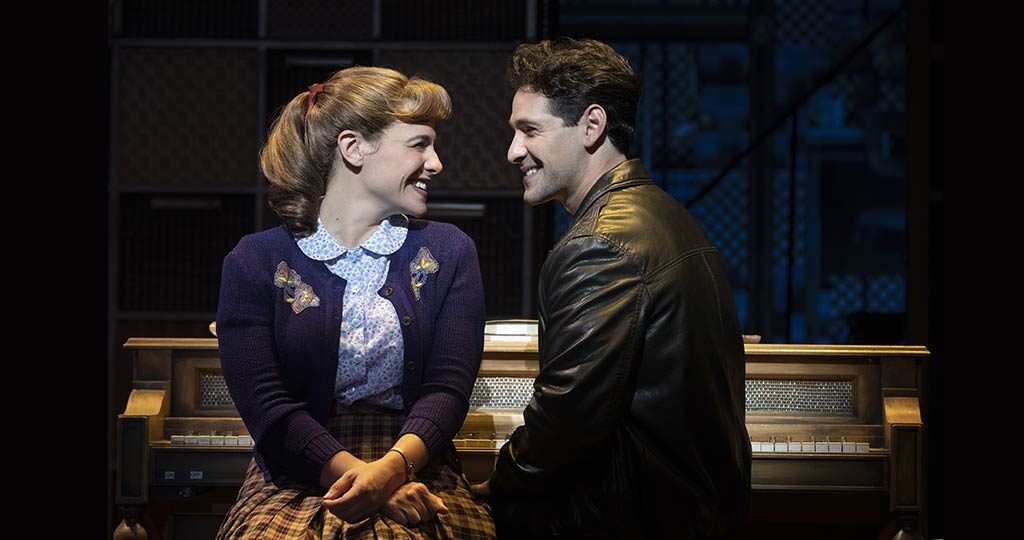 She never imagined that she would even audition for the show, but was in the right place at the right time when a friend saw her act.
"I was in another show, Into the Woods, and I invited my friend Jim who is now my agent. I got a call from the head agent, and he said they wanted to represent me and they thought I'd be great in BEAUTIFUL. I have that voicemail saved on my phone, and it was the best news ever. I immediately memorized all the material."
Sarah has been on the tour since the first part started in 2015. She has gone through Chicago twice now with the show.
"The first time we were there for three months, and I was understudying Abby Mueller at the time. So it wasn't so much the nerves as it was excitement. I got to see all my friends when they came. The second time we went to Chicago, I had taken over the role of Carole. So I got to perform the lead in my hometown, and that was really nervewracking. But since I had already done the show once in town, it was a little easier. It was probably one of the best time of my life, but definitely stressful."
The last time Sarah came through St. Louis with the show she was understudying. She's beyond thrilled to be performing the lead role when she comes to The Fox this time around.
About Carole King as a person, the actor says that she isn't your typical star.
"It's funny that we ended up telling her story because Carole considers herself just a regular person. There's even a line in the show where she says that she's not a singer, and that girl singers are beautiful – and she's just a normal person. She really considers being a songwriter as her job. Later she develops confidence, and her life changes. And she decides that she can sing her own songs."
On what draws audiences to the show, and the central figure,
"I think the greatest appeal is that she's so easy to identify with. You understand her heart. She's definitely not like some current singers, where you're watching a magical being that's not even human. You're watching a woman that you feel like you know. And I think what makes her so popular is that people personally understand her songs in different ways."
Sarah has actually met Carole 3 times, and even performed in front of her.
"This fall she came and saw our production, which was really cool. She comes and sees all the Caroles, which is really kind of her, and generous of her to give her time like that. And it's not necessarily fun for her to sit down and watch this kind of strange, musicalized version of her in her 20s. And her marriage falling apart. I wouldn't necessarily say it is a joy for her to do, so we feel really lucky that she does that for us."
Luckily she didn't know that Carole was going to be in the audience that night until the end.
"I didn't know that she was going to come, thank God, so it was a surprise. She actually came on stage and sang "I Feel the Earth Move" with us. I couldn't stop crying. It was definitely one of the craziest moments of my life. She's just as gracious and kind, and down to Earth as you'd think. She's like meeting a family member, or an old friend."
Sarah says the singer she is playing is incredibly unique.
"Carole loves music, and the art of performing. And connecting with an audience. She did a tour called 'The Living Room Tour,' because she just wanted the stage to feel like her living room. She just wants to play and sing."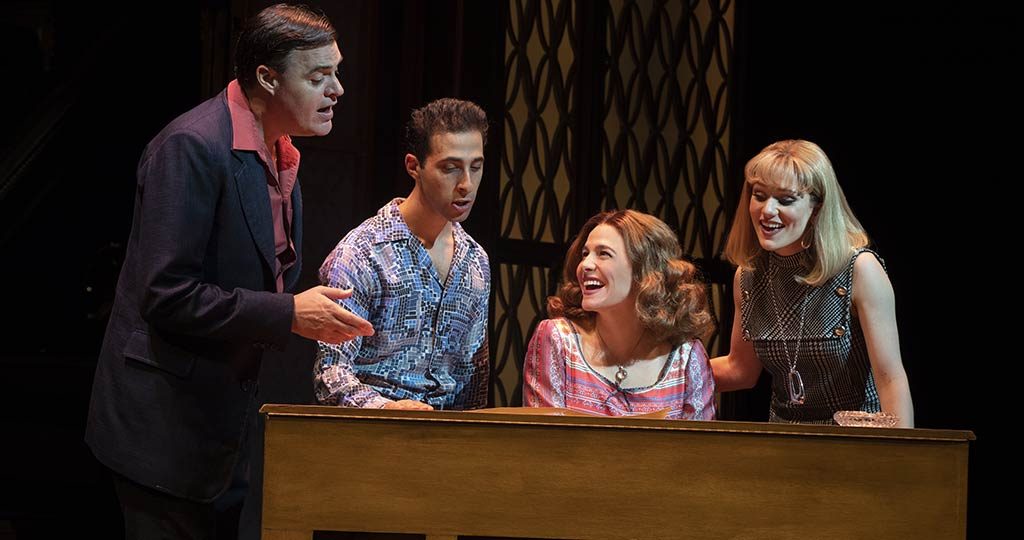 As mentioned earlier, the show takes place during the very beginnings of Carole's career.
"The show starts in the 50s, and takes you from when Carole is 16 to when she is 29. So it starts when she sells her very first song – when she finished a day of high school and took the train from Brooklyn to Manhattan to sell her songs. The end of the show is at her Carnegie Hall performance after she has won a bunch of awards for "Tapestry," and she has become a huge star."
It wasn't always easy for the singer-songwriter, even with all of her talent.
"The show takes you through her first marriage. Her and her first husband, Gerry Goffin, were an incredible, genius songwriting team that met while they were in high school. You see all of the struggles, and challenges, not only of a marriage – but a teenage marriage. She gets pregnant at 16, and they are songwriters for some of the most famous Motown bands of the time. And it's all true. She's lived a crazy life."
Sarah's favorite part of the show is when she gets to perform the title song each night.
"I really love getting to sing 'Beautiful' at the end of the show, at her Carnegie Hall performance. I get to sing directly to the audience, and I can't see anyone out there. But I imagine that I'm singing to a room full of women, or young girls. The lyrics are, 'You've got to get up every morning with a smile on your face, and show the world all the love in your heart.'  Sometimes I feel like I'm the one that needs to hear that the most if I'm having a bad day, and I still have to do the show. So I gradually get in a better mood as the show goes on, which is a really cool thing. I need to hear that message just as much as anyone."
Another part of the song she feels strongly about is,
"That you're beautiful as you feel." Having joy and being kind is real beauty, and that's kind of the morale of the show and what she's trying to get across in that song. One of my favorite parts is trying to get across that message of kindness and joy, especially in today's world."
Aside from her work, Sarah loves spending time with her dog Warren. He's a Dachshund-Chihuahua mix, known as a Chiweenie.
"It's been amazing to be on the road with him. I got him during the summer, so I've only had him about 6 months. But it's been incredible to explore cities in different ways, by walking and hiking. It's been really, really fun. I do Yoga, and love going to different studios in different places. Eating and drinking is a big hobby, but not necessarily something I can do on the road all the time so I can still fit in my costumes."
See Sarah Bockel as Carol King in 'BEAUTIFUL – The Carole King Musical' at The Fabulous Fox Theatre in St. Louis, March 12 – 17. Tickets are available via MetroTix. For more information, visit fabulousfox.com.