Interview: Mark Saunders Comes Home For 'Something Rotten!' Tonight at Stifel Theatre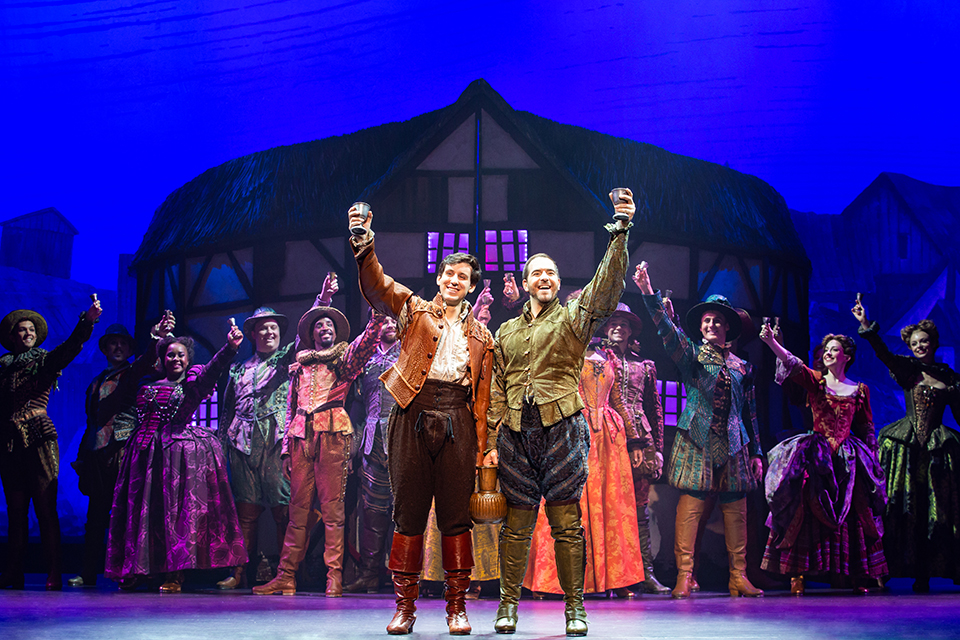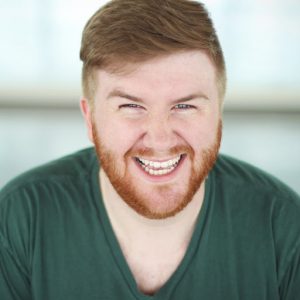 Mark Saunders is traveling the country as Brother Jeremiah in the National Tour of Something Rotten!
The actor is also a St. Louis native, born and raised, who still lives in Dog Town. He's performed with Union Avenue Opera, The St. Louis Symphony, Theatre Macabre, St. Louis Shakespeare, and Stray Dog among others.
He was quick to add, "And before you ask, I went to Bishop DuBourg High School."
At the time of auditions for the tour, Mark was rehearsing a Rachmaninoff piece with the St. Lous Symphony Orchestra.
"They were rehearsing the whole week while I saw gone, and I was lucky they let me sing in the concert. Friday afternoon I had to fly home… but before I left, they had called me to let me know I'd booked the show. It was literally a nine-day process from me getting the initial e-mail to come to New York for the audition, to knowing that I booked the show. It was crazy."
That was back in April, and Mark has been on the tour with the show since late September. He describes his character Brother Jeremiah as,
"A man who thinks he knows what he needs to do with his time on this Earth. He wants to stop all of the arts from happening because they only lead to bad things. He's going to make sure that everyone in his circle is protected from that, like his daughter Portia (played by Jennifer Elizabeth Smith in the tour)."
In the show, Nick Bottom (Matthew Janisse) and his brother Nigel (Richard Spitaletta) are playwrights trying to compete with the bard himself – William Shakespeare (Matthew Baker). Nick is given the idea to write the world's first musical after visiting with Nostradamus (Greg Kalafatas), but runs into trouble with not only Shakespeare but also Mark's character.
"Shakespeare is obviously the villain in the show. But if there is a second villain, it is definitely Brother Jeremiah. With him, it might not happen, because I might tear Nick down and stop him from doing his stuff."
His character is hilarious to watch, and Mark says he is even more fun to perform.
"It really is a very fun role to play. In comparison to Brother Jeremiah, I am Lisa Frank times ten. I'm this big, bubbly personality – and brother Jeremiah wears black and white, and doesn't talk to anybody except to tell them what is wrong with them. It's just fun to be able to have a caricature of this guy and be able to poke fun at him."
Something Rotten! debuted on Broadway in April of 2015, and was nominated for ten Tonys (Christian Borle won for his portrayal of Shakespeare). For any fan of musical theatre, the show is a must see.
"We got to work with one of the two composers of the show – Wayne Kirkpatrick – who is the sweetest guy. As a fan of the show, I've always wondered how many musical references there are. In the song 'Musical' alone there are 72 references through lyrics, choreography, or orchestration. The fun part of it is that you see all of these iconic moments from these shows, and it taps into your past experiences and subconscious. We get to poke fun at all these musicals, but also take a journey with this big nostalgia moment."
But Mark says you don't have to know anything about Musicals, or Shakespeare for that matter, to enjoy the show.
"It doesn't matter. You can just come to the show, and appreciate it, and have a good time. There are so many other things that happen other than the musical references, and Shakespeare references. It is so universal… There are brothers who are going through a tiff, and who hasn't fought with a sibling? There's a love story between Portia and Nigel. There's a marriage and the struggle going on with that between Bea and Nick. And Brother Jeremiah, who is trying to control his daughter. There is a lot for people to relate to."
Alongside all of the great musical references and jokes, there is a wonderful story and important lessons to be learned.
"What I get from it is you have to keep pushing for the dream you want. Keep going after the goal you have in mind. Whether it works, or completely crashes, or isn't what you thought it would be – it doesn't matter. Keep going for the dreams you want to pursue."
Mark loves being a part of the show, and has too many favorite moments to list. But one of them involves him just getting to stand back and take it all.
"At the tail end of 'Musical,' right before I get to come out for my first scene, just getting to watch our ensemble be so incredible, and have such an amazing moment on stage. It doesn't matter if our audiences are with us at the very beginning, a little later, or towards the end – 'Musical' is always the moment that everyone in the building knows what's going on. They go crazy wild for it! Just getting to see our insanely talented ensemble receive the love and admiration that they deserve is my favorite moment. I'm standing just off-stage, right before I come out for my scene. We're all singing along, even though our stage manager doesn't want us to sing!"
The current tour will be wrapping up toward the end of the summer, and Mark hopes that some local St. Louis productions will start popping up in the coming years.
"This is a Muny show, through and through… hysterical, big numbers that could really translate to The Muny stage!"
See Mark as Brother Jeremiah in Something Rotten! tonight – Wednesday, March 13 – at Stifel Theatre. Tickets are available via TicketMaster or by phone at 314-622-2551. For more information, visit stifeltheatre.com or the official tour site.