Interview: Marc Summers Talks Double Dare and Life After Nickelodeon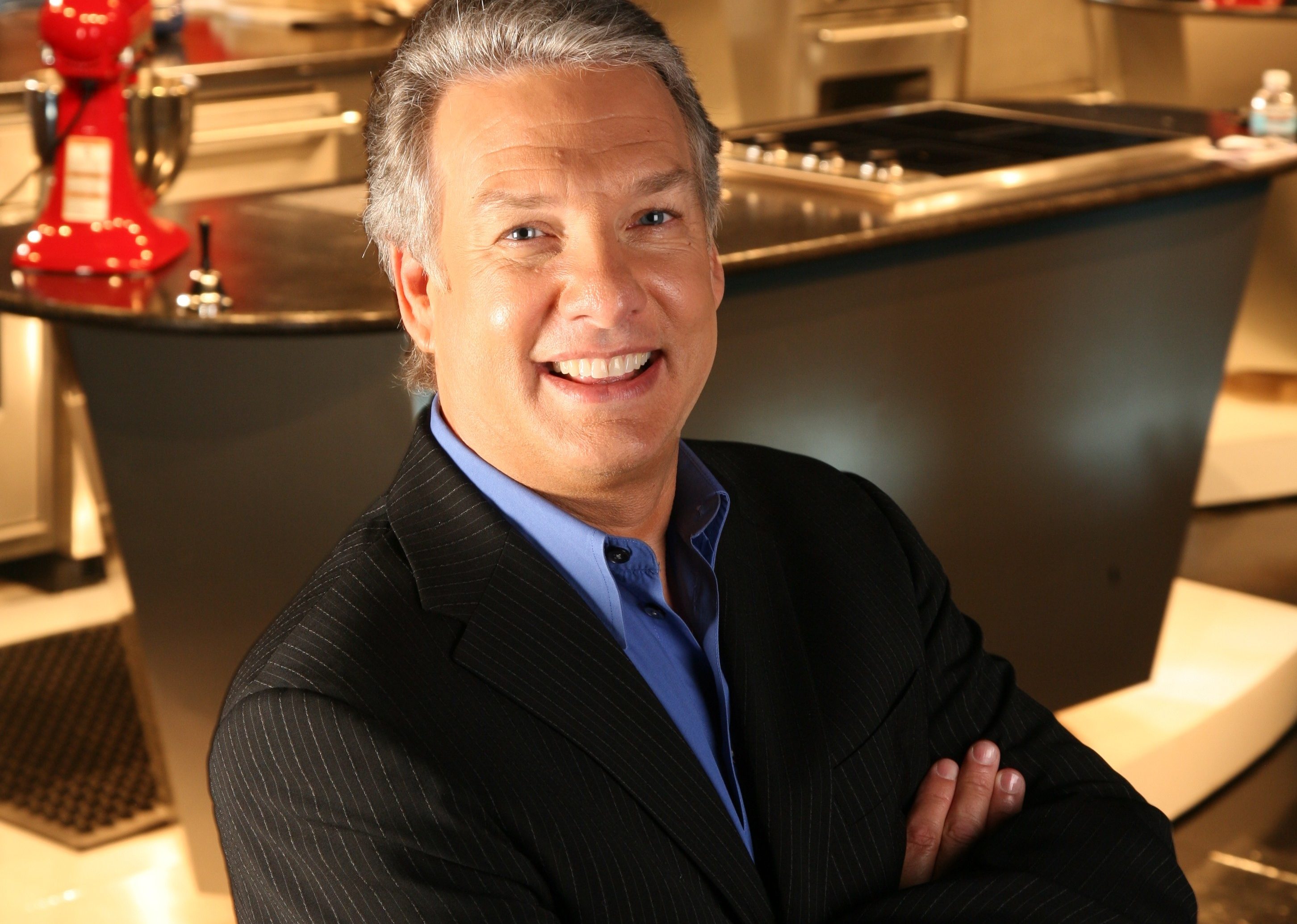 Growing up in the 90s, it was impossible to miss the phenomenon that was Nickelodeon.
It was a network who knew exactly what kids wanted, and had a lineup that no other station could compete with. A huge part of that success was Double Dare – a game show where kids would compete in messy "physical challenges" like digging through a huge nose or diving into a pool filled with pie fillings.
And of course, there was the famous green slime. And plenty of it.
Marc Summers was chosen as the host of Nickelodeon's first game show, and amazingly it all happened sort of by mistake.
"I was doing warmups on TV shows, I was a professional magician at The Magic Castle. I was a regular at The Comedy Store. And I was trying to get a job as a host, but back in the day it was older guys," says Marc. "I'd go to audition at NBC or CBS and they'd say, 'come back when you have grey hair and wrinkles.'
But fate would intervene when he filled in for a friend on an audition.
"A friend of mine, Dave Garrison – who's a ventriloquist in Indianapolis where I grew up – moved to LA, and we were helping each other. I was hosting Monday night showcases at The Improv, and got him on stage. I get a phone call one day and he says, 'You know Marc, this thing in LA is not working out for me. I don't think I want to be an actor anymore. I think I want to be a producer. I just got some call from these people, something called Nickelodeon, and their auditioning people for a  game show. Why don't you go instead of me?'"
And that's exactly what he did.
"The next day I went to this clandestine office, and walked in and they said, 'Dave Garrison?' And I said, 'no, he couldn't make it. But my name is Marc summers,' and they said 'okay.' Which I don't even think you could do today. They had auditioned a thousand people in New York and didn't like anybody. And rumor has it that they were originally thinking of hiring Soupy Sales, but he was too old. And then the rumor was – and I was never able to confirm this – supposedly Dana Carvey was offered the job first. And got Saturday Night Live the same week, and obviously took that over Double Dare."
Summers ended up being the first audition in LA out of a thousand and had four callbacks – and eventually got the job.
"It was sort of right time, right place – because my agent didn't even send me out for it when they opened auditions in Los Angeles."
And the rest is history. And not only did Marc help launch Nickelodeon, but he had a strong impact on the success of Food Network as well.
"When I was at Food Network, Emeril and me with Unwrapped were the two shows that put them on the map. Emeril deserves all the applause and accolades… but we used to go back and forth. I was the number one show one week, and then he was the number one show. What got people to tune in to Food Network was our two programs."
And Marc says he always wanted to make sure he wasn't a "one-hit-wonder." And he accomplished that by hosting over 25 shows throughout his career.
"But people always go back to Unwrapped, and Double Dare, and What Would You Do? as the ones that stick in their minds."
Speaking of Unwrapped, it is and always will be my favorite show to ever air on Food Network. I asked the host if there is any chance of a revival.
"We've tried to bring it back, but they think it doesn't have enough impact in this arena anymore. But I disagree.  As I told them, Double Dare is bigger than ever, and I have a huge following. I think we should do it – but Discovery just bought them, and they have other ideas. I get it – it's their company, and they can do whatever they want. But I think we should do it."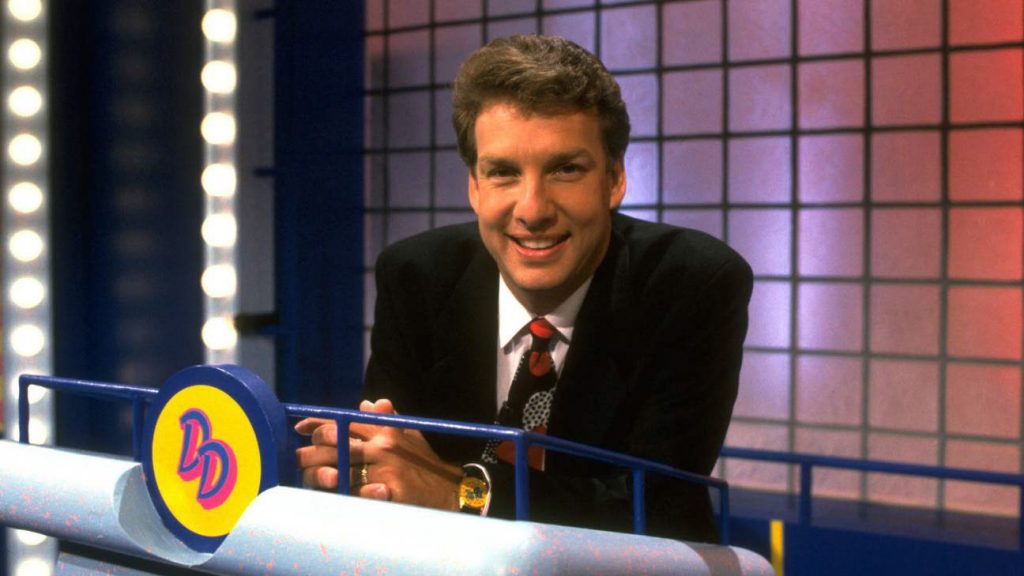 When asked about his influences, Marc puts a name that is synonymous with the words game show host at the top of the list.
"Barker was probably number one. I would come home from nursery school and turn on NBC when he had Truth or Consequences. And I was a page at CBS for my first job, and the first day I was there I worked on The Price is Right. I remember going backstage, and introducing myself to Bob. And then my first real TV job in LA was writing on Truth or Consequences the last year he hosted. So I got to know Bob pretty well. He has his own production company and hired me to do stuff – so Bob was a big influence."
He also mentions Johnny Carson as influential in his career.
"When you're a kid growing up in Indiana, you ask how are you going to get into show business. I was watching Johnny when he was doing Who Do You Trust? And then found out he did magic! Since I was just starting to learn magic I thought, 'Well, magic got Johnny here. Maybe magic could get me somewhere.' Luckily I got to meet Johnny, and got to interview him."
Marc says that people warn you to be careful about meeting your idols, but he did both and it was a positive experience for him. And he still performs magic for his grandson and occasionally when he has the time.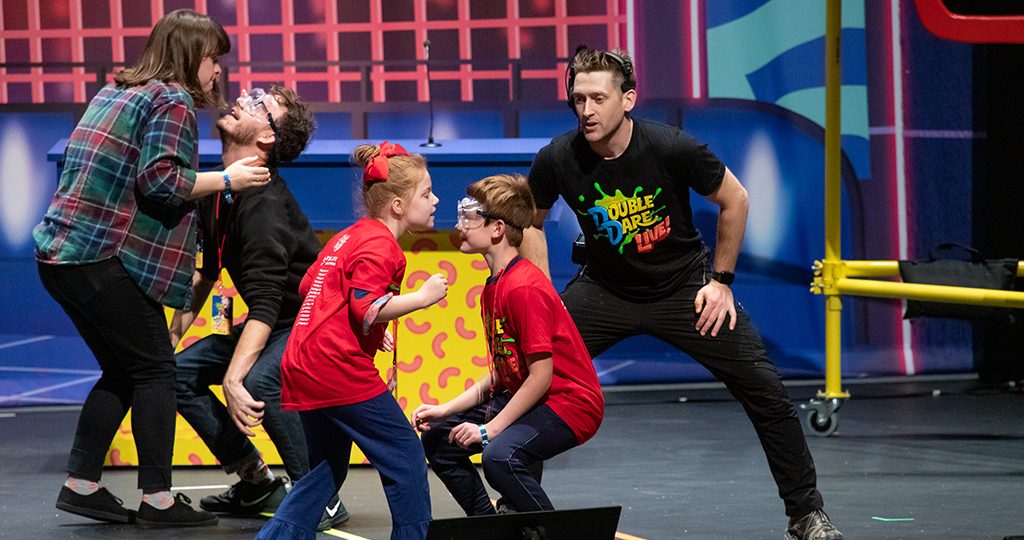 Since Summers is currently on tour for the second year with Double Dare Live – I asked him what fans can expect compared to the show they grew up with on their tube TVs.
"It's pretty much the same thing. We open up with physical challenges, and I start this competition of grown-ups against kids. Kids who are watching now because Liza Koshy is hosting, and I'm announcing, have never seen this before. And they come for that. And the parents want to relive their childhood. So I bring two sets of parents and kids, and we do a physical challenge.
And he says there's no saying whether it will be the kids or adults who come out ahead.
"We do ten physical challenges up front, and then we take a break. We come back and do something called 'Musical Pies,' which is from What Would You Do? (think musical chairs, but if the music stops and you have a pie in your hands, you have to hit yourself in the face with a pie). And then we grab four families out of the audience, and we narrow it down to two. And then we play Double Dare like you see on TV."
There are two rounds, more physical challenges, an obstacle course – and everything you've come to love about Double Dare over the years. And there is still time to sign up for a chance to be a contestant if you go to their website. But you need to make sure to register ahead of time!
"When you go to the theater, there's a place that you go to get a band on your arm. So when I say, 'Who wants to come up on stage?' If I don't see one of those red or blue bands on your arm, I'm not allowed to select you."
So make sure to register! And get your tickets to see Double Dare Live! on May 7 at The Fabulous Fox! For tickets and more information, visit fabulousfox.com.