Comedy Review: Fortune Feimster Entertains Helium Comedy Club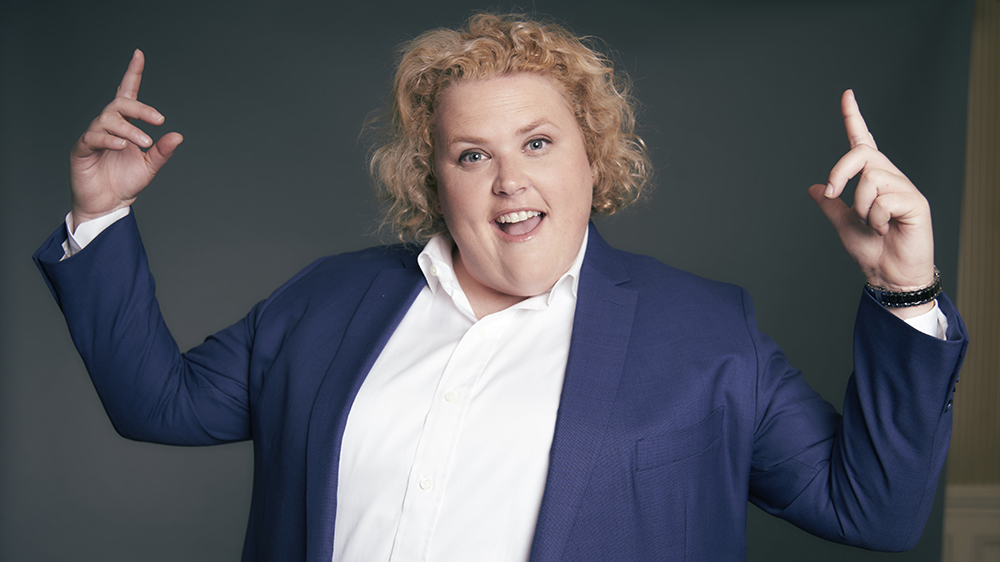 Helium Comedy Club was filled with fans of Fortune Feimster Saturday night for a sold-out standup show. The comic was greeted by what she graciously said was probably the best applause she has ever come out to. She speculated by saying, "Wow! You guys are wasted, aren't you?" After the crowd simmered down, the laughs began. With an hour-long set, it's so hard to begin to list the topics Fortune discussed with her audience; hitting things like her time spent in the girl scouts, her revelations over lifetime movies, her take on the 'whole 30' fad diet, as well as her interesting relationship with the restaurant Hooters.
Recollecting her time spent in the girl scouts, Fortune had one thing positive to say about the group, well…. two things really; first, the girl scouts were her first experience getting to talk to girls, and second, she really likes those cookies (let's face it, we all do Fortune, we all do.) She did, however, find it irritating that the girl scouts were so strict about her attendance, most specifically, when she only seemed to show up during cookie season. Hmmm, that does seem odd Ms. Feimster, but kudos to you for learning those mad flirting skills at an early age. She remembered finding it tough competing with the boy scouts over the attention of her fellow female scouts. So, what, a boy scout can build a fire? Well so can Fortune, and she can keep her fellow lady companions warm while on a camping trip if need be.
The comic really hit the nail on the coffin when it came to lifetime films. Reminding her audience of their slogan, "Television for Women," Fortune found it odd that most of these films revolve around the death of these women, usually committed by the husband, an observation that many found equal-parts hilarious and disturbing. However, it was the Lifetime movie "The Truth About Jane" that shed some light on Fortune's sexual awakening, leading to the realization that she was a lesbian. It wasn't her job as a UPS driver, her work boots, coffee table made from repurposed wood or her roommate Linda that hinted towards her attraction to women, but an epiphany stumbled across while watching a Lifetime movie.
And, maybe it was all those girl scout cookies in her youth, or maybe it was the fact that the Southern-raised, bible-belt native found comfort in going to Chiles every Sunday after church (they tried to get there early to beat the Baptist crowd,) but Fortune and her Partner Jax thought it might be beneficial to start think about eating healthier, leading to their participation in the whole 30. While she expressed this diet was extremely challenging, she has completed two full cycles of it and is satisfied with her results. Disclaimer: Fortune warns those who are going to try to the Whole 30 to slowly reintroduce gluten back into their diet, for doing so quickly could cause homicidal tendencies, such as trying to strangle your fiancé in your sleep. (She was speaking from experience.)
Aside from her love for the restaurant Chiles, another famous franchise holds dear to Feimster's heart, that being the iconic and family-friendly Hooters. It took the mention of Hooters just one time before the crowd began screaming "Darlene!," a plea for Feimster to reprise her role as her infamous sketch comedy character who was a charming, southern, and hilarious Hooters waitress back on E!'s "Chelsea Lately." Hooters holds many memories to Fortune, rather it be the "parade of titties" that surround you on your birthday or the time she thought she would be lynched for being a lesbian at the franchise, the place has been the venue for many of the most important moments in the comic's life, so they obviously hold weight in her standup set.
The night was filled with laughs from beginning to end, and it seemed the crowd response was extremely positive. Fortune was so engaged with her incredibly deserved applause, she took a moment to record the crowd for her Instagram account. Making the statement that she doesn't get to perform in the Midwest as often as she would like, she was so pleased to have performed for a sold-out house and thanked her fans for continuing to come to her shows over the past decade and she can't wait to come back. As for the next time Fortune rolls through St. Louis, do one thing – Go! I promise you will not be disappointed. She is one of the most relatable and fresh comedians performing today. For a sample of her material, you can check out her set on Netflix's "The Standups" or catch one of the many sitcoms Fortune has featured guest roles on.
Overall, this show deserves an A+. I haven't laughed that hard in quite some time, and it was truly an enjoyable evening.