Interview: Kayla Pecchioni. 'The Book of Mormon' Coming to Fox Theatre May 29 – June 3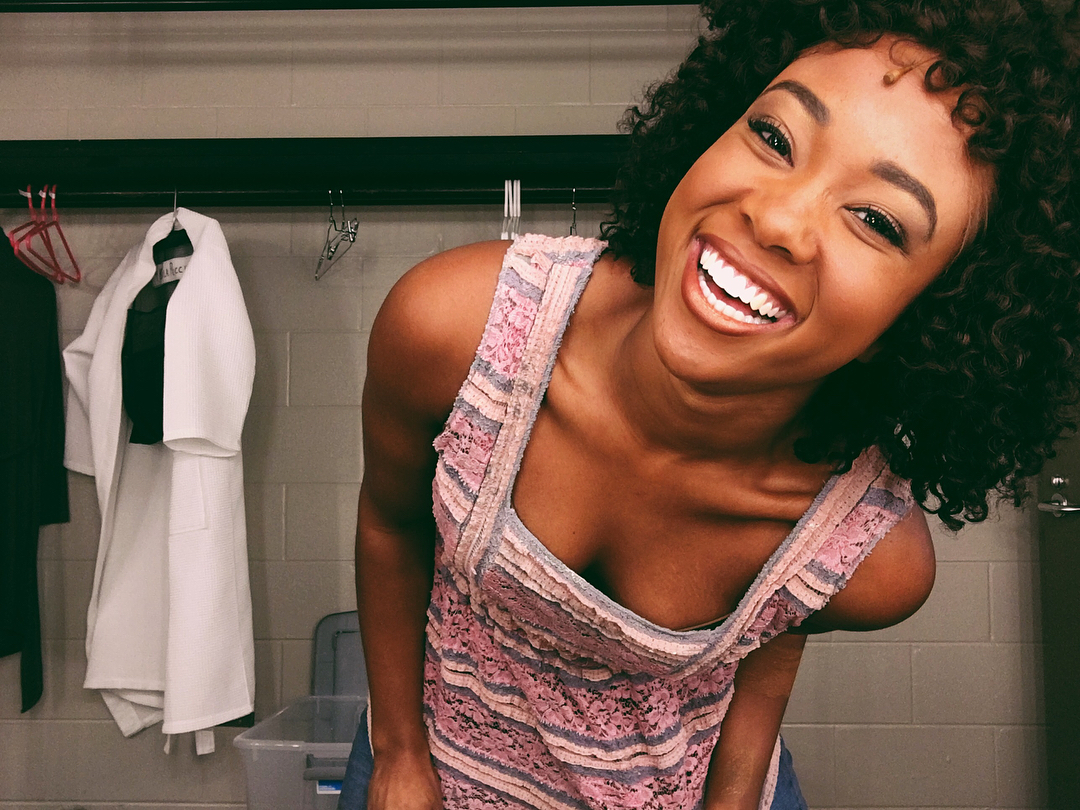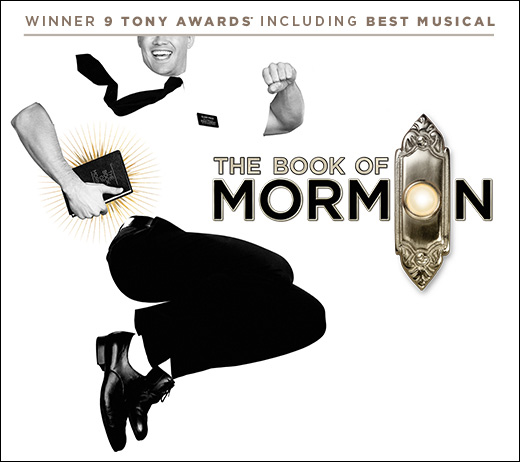 See Kayla Pecchioni as Nabulungi in the national tour of The Book of Mormon, playing the Fabulous Fox Theatre in St. Louis May 29 – June 3.
Growing up, Kayla's grandmother had a strong influence on the actor she would become.
"I had grown up with my grandmother, who is very similar to who I am now. She was big in theater, and big in music. For a while I just kind of followed her around and watched her do her thing. I had dance classes since I was five or six years old. So dance has always kind of been my thing. It wasn't until my senior year of high school, that I found out I really loved singing. And I really loved acting. I took that on to college, and from college on to a career."
After performing internationally with Norwegian Cruise Line, Kayla was working with The Rockettes – when she received an opportunity to travel to South Korea to perform.
"I was working at Radio City at the time, when the audition came around. I was leaving the theater, and one of my friends said, 'Hey, there's an audition for Dreamgirls tomorrow. You need to go.' We did so many shows at Radio City, and I was so tired."
The actor says a common misconception is that she WAS a Rockette, but she actually sang with The Rockettes.
"I didn't have to do the high kicks. I CAN do the high kicks, but didn't have to. That was another thing that was so special, you can't recreate any of these experience. It's like years and years of tradition at Radio City, so it was one of my favorite jobs I've ever had."
Luckily her friend was able to convince her to be at the audition the next morning at 8 am, and the rest is history.
"I woke up early, and went to the audition. And without callbacks or anything, before I knew it I was cast in Dreamgirls. So we went over to Korea for four months last year, and it was really a special experience. It was something I'm so glad I did, and I wouldn't trade it for anything."
Kayla was back at Radio City when the audition for The Book of Mormon came up, and a few weeks later she headed out on tour.
"Our show is so funny. My character, her name is Nabulungi – which is a mouthful – so she usually gets called a handful of other things in the show. She's just this Disney-type of village sweetheart. Everyone in the village is just in love with her, and she's so hopeful. She's so young, and so vibrant, and everyone is kind of attracted to her. When these Mormons come into town, she tries to get everyone onboard. She wants to save her village, and bring them to the 'paradise' that they describe. They're really not having it, but she just fights with all she can to make sure they go along with these two white boys who show up out of nowhere."
One of the more challenging parts of learning the role was perfecting her character's African accent.
"It was personally very hard, just because I've always been uncomfortable with accents and dialects. I literally in college begged my teachers to sign me out of my dialect class, because it was always a fear of mine. So when I got this audition, I was like, 'Wow, I'm going to have to make something up.' And I kind of bit the bullet, and went in and gave whatever I thought the accent would be.  What's funny about our show is because it's written by the creators of South Park, nothing is too serious. So I heard years ago they used to have a dialect coach, but now they've kind of scrapped that. And they're like, 'What do you think it would be?' And naturally, working with all of these other professional actors, you pick up on how their accents sound, and kind of build your own."
Trey Parker and Matt Stone wrote The Book of Mormon with Robert Lopez (Avenue Q, Coco), and the show made its Broadway debut in March of 2011. It was nominated for 14 Tony Awards that year, taking home 9.
Although Kayla has been involved with comedic shows before, she says this is the biggest.
"I did Legally Blonde a couple of times, which was a big comedy. But this is definitely the largest comedy I've ever been a part of. In your face, wacky comedy is something that I'd never done before."
When asked what she did to keep herself from laughing during performances she said,
"Lots of practice! We even still laugh on-stage sometimes. People come to the stage door and say, 'how are you not breaking?' And we're like, 'we are!' I think the key is that we've gotten good at masking it. We have so much fun, every night is completely different.  So it's really hard to hold everything in."
Of course, the actors maintain a level of professionalism and don't actively try and make each other break on-stage. But it still happens from time to time.
"We definitely know what people's triggers are. Just something as small as a look at someone, at a time they're not expecting it, can make us laugh. We just have a lot of fun, and so it's natural."
Kayla credits the show's marketing team with keeping the secrets and surprises of the show under wraps, so that audiences seeing it for the first time can experience it the way it's meant to be seen.
"I'd have to say, our marketing team does a great job at not letting any of the secrets fall into the public eye. You'd think with it being out almost ten years now, that people would know everything that's coming. I think one of the great things about our show is that it's still shocking – every single time. Even for the people who come back 10… 20… 30 times – we have those fans who do – they even see new things every single time they come back. I think that's what makes it refreshing, and keeps it new, and that's what keeps people coming to see it over and over."
The national tour of The Book of Mormon plays The Fabulous Fox from May 29 to June 3. Tickets are available via MetroTix. For more information, visit fabulousfox.com or the official tour site at bookofmormonbroadway.com.