Interview: Jimmy Griffin of El Monstero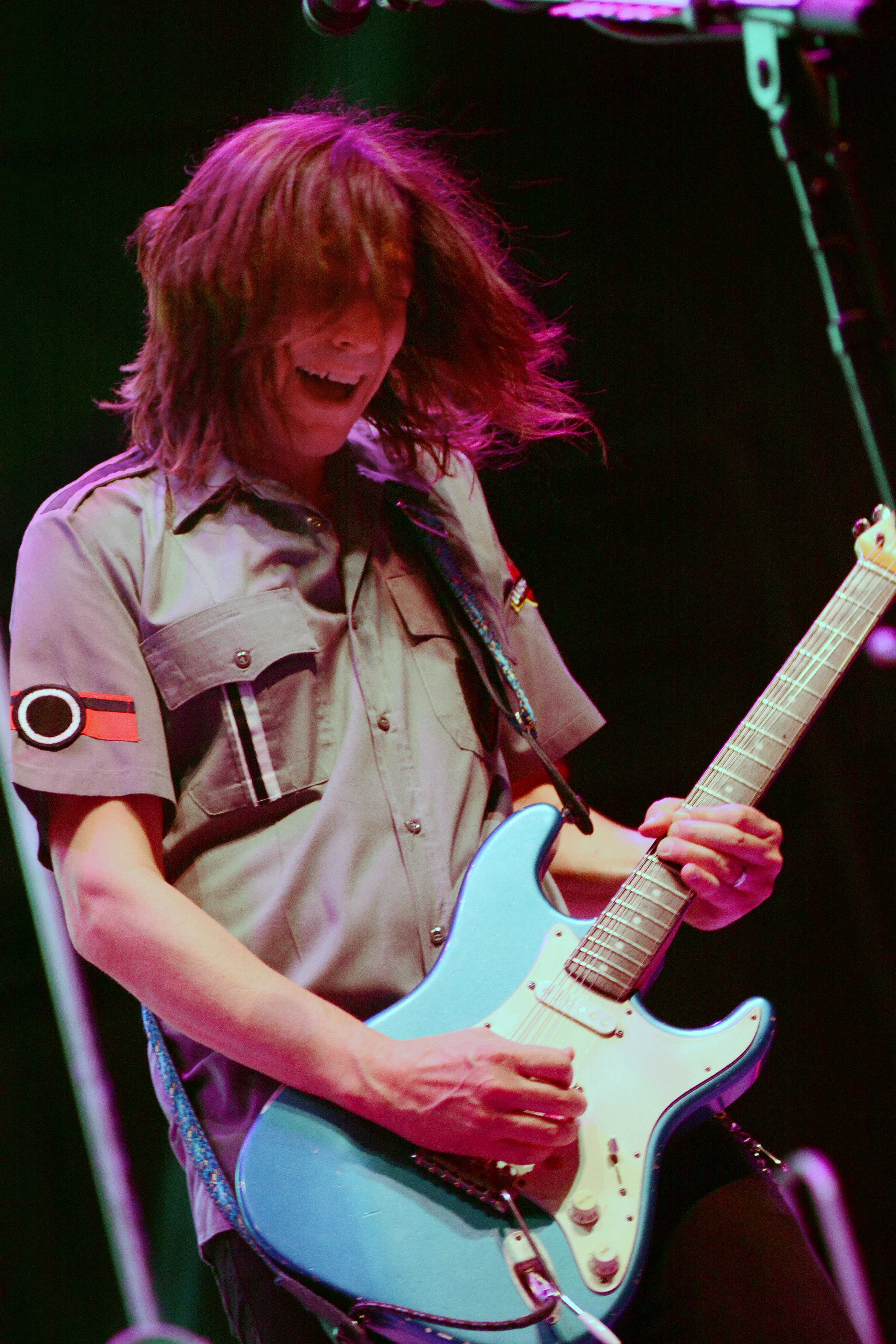 On Saturday, Aug. 26, fans of Pink Floyd will want to be at Hollywood Casino Amphitheatre.
That's because El Monstero, a longtime fixture on the St. Louis music scene, will be playing with the St. Louis Philharmonic Orchestra.
El Monstero's summer and holiday shows have become a St. Louis tradition throughout the years and this years show will be extra special, as the group will be playing along with the Orchestra.
Jimmy Griffin, the band's guitarist, recently took some time out of his busy schedule to talk with ReviewSTL about the upcoming show.
How did the band come up with the idea to play with the Orchestra?
It's something that has always been discussed. It's something that we've talked about for a couple of years. I believe Kevin was approached by someone from the Philharmonic and it went from there.
How does playing with an orchestra change the way you would prepare for a show?
Well, it changes it because you're basically adding 40 people to your band. Anytime you add that many people, the possibility for wackiness increases immensely. So, basically, the conductor will be right behind John Pessoni, our drummer. So, they'll be able to feel each other rhythmically. The main thing is classical music doesn't have a ton of push and pull like rock music. Rock music is a lot more organic and not as stiff. But, that stiffness is what makes classical music, classical music.
What type of show can fans expect on the 26th?
It's definitely going to be on a scale that we've never attempted. For the first time ever, we're playing The Wall in its running order. We've always played chunks of it, but it's never been like the record, where it's one piece. That's something that the fans have never seen us do. Then there will be two songs featuring other vocalists that we will be doing exclusively with the orchestra. That will be really exciting, I'm excited to see that myself.
Given that the band has been around so long, are you starting to notice fans bringing their kids out to shows and their kids now becoming fans?
Oh yeah, there's kids now that are in their 20s that have children and their parents brought them when they were 10. Being that the show is going into its 19th year, we've gained fans and sadly lost them as well. Whenever you have something that runs that long, it's one of those things that happens. There is kind of something for everybody. You can go with your uncle or your grandma and everyone is going to have a good time. Our fans kind of run that gamut of freaks who know more about Pink Floyd than the band and then people who have just heard it's a good show. We'll give you those five songs and then give something for the freaks. We try to give everybody something.
19 years ago, when the band started out, did you expect the band to be where it is today?
I am not an original member. I joined in 2006. I was a guest performer for 2 years and then got the opportunity to do the gig I had now. But, no, it started out much smaller. It was kind of like, hey let's try this! I think with anything that's successful, there's that element to it of let's just do this and then it just grows into something amazing and that's what this has turned into. It's really blossomed.
What do you think keeps the fans coming back year after year and show after show?
The music is never going to get worse. The music that we're starting with is a great starting point. Incorporating the classical music into this year, I feel that when people look back on the last century, that record, The Dark Side of the Moon and to some extent The Wall, are going to be records like people talk about Beethoven. This music will stick around forever and that's the main point. Secondly, we're always building the show as an event, as a spectacle. It continues to grow and we're always trying something new. Even though we're playing the same songs, the delivery can change or the theatrics. I think that people can see that. If this was any other band doing the production that we do, you'd be spending a lot more money for a ticket. The fact that we can do it all locally and use local performers and musicians. The people we get the PA system and lighting from are all people from St. Louis. I think that in combination with KSHE is a big thing, it's a St. Louis thing. I think it's what brings people in a little more.
That was going to be my next question. How big of a factor has KSHE been to the band's success throughout the years?
Huge! This was the station that was playing those records when they came out. I think it's justifiable that they would be a part of this. If you were listening to the radio in 1972, the only place you were going to hear Dark Side of the Moon was KSHE. The fact that it's this far down the line and their still spinning those songs and people still want to hear them, says a lot. Their involvement is great. You want to get the word out as much as you can and they definitely blow the horn for it.
The band has played shows at The Pageant and Hollywood Casino Amphitheatre, how does the show change going from venue to venue?
They're set up very differently. At The Pageant, you're basically on top of everyone. I can see just about everybody in the room. We can do things that are smaller physically, but the impact is much larger. Whereas, with the Riverport show, I can't see past the 40th row, or whatever. On that, everything has to be physically larger to translate to so many people. This year is a little different because we are doing some more of the down things. Typically, our summer shows are a little bit louder. Visually, it will be a show like you've never seen us do.
Tickets are still available for El Monstero by going to Ticketmaster.com.