Interview: Jeff Nations of Rookie of the Year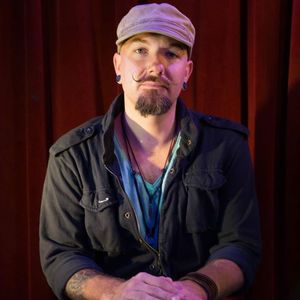 Ask Jeff Nations what he's doing at any given moment, and there's a pretty good chance the answer will revolve around music.
"I was hooked the second I picked it up," he professes when talking about receiving his first guitar for his 11th birthday. "I've always been genuinely interested in music and have had a deep love and respect for it."
And so, from learning guitar at 11 to teaching himself piano and drums at 13, to forming his first real band at 17, to where he is now, singing and playing guitar in several different projects around St. Louis and finishing a degree at Berklee College of Music, it's safe to say music's kept him busy.
Oh, and he's also currently on tour as the drummer for Rookie of the Year, which makes its way to St. Louis on August 15. So yeah, a little busy.
When I reached out to him, Rookie was in Atlanta, the fourth stop on a 19-city tour that started in Jacksonville, FL, and will take them as far as New York before concluding in South Carolina. Having been on Warped Tour as well as touring with such groups as Mae, Relient K, Mest, and The Spill Canvas, Rookie of the Year is no stranger to touring. This is, however, Jeff's first year in the band, so he's had to learn the band's habits on the fly a bit.
"My last band, Various Hands, did a week of touring with Rookie in August 2016 and [lead singer Ryan Dunson] and I ended up getting along really well and hitting it off. I didn't think anything more of it, though," he says. In January, though, Ryan messaged him out of the blue with an opportunity to play drums on tour. "It was kind of surprising to me because I played guitar and vocals for Various Hands," he adds. As it is, he had played drums in a few other gigs and projects, enough to turn heads, and now he's on his second tour this year with them.
As anyone who's done long bus rides as part of a band or team will tell you, those long bus rides can take a toll, but Jeff says they've done a good job of keeping it loose. "We keep things pretty light. We cycle through iPods and Spotify playlists and show each other new music," he says. "Otherwise, there's a lot of joking in our vehicle. None of us can take anything too seriously."
And, he's happy to add for Rookie of the Year fans everywhere, there's one other thing keeping them busy. "We are currently writing. We have some studio time booked when we get back and we will be releasing some new stuff in the near future. A lot of wheels are turning so we're trying to figure our plan of attack for the next few months and do some prioritizing."
In the meantime, if you're too impatient to wait for the new release to listen to them, you're in luck! They'll be playing an all-ages show at Firebird on Tuesday, and tickets are just $12-15 ($2 surcharge for under 21). With a catalog of songs that range from pure acoustic to piano-driven rock, they are a perfect summer drive band.
As for Jeff, while he's having a blast on the road with the band, he's also looking forward to coming back to St. Louis and play in front of his hometown. "When you're on the road that long, you're grateful to have an actual house, as opposed to a hotel room, and any day that you don't have to spend driving is a blessing," Any big plans for him and the band when they come through? "I love to cook, so a day at home is a day for me to make a big meal for everyone, and cooking is very therapeutic for me, especially when I get to do it for guests, so I'm REALLY looking forward to that."
You can get tickets for Rookie Of The Year, Stages & Stereos, Kyle Lucas, Ashland, The Cinema Story, Disguise The Limit, and Calloway Circus at http://www.ticketfly.com/event/1504886-rookie-year-stages-saint-louis/.