Interview: David Payne Talks 'Lewis & Tolkien' at Playhouse at Westport This Weekend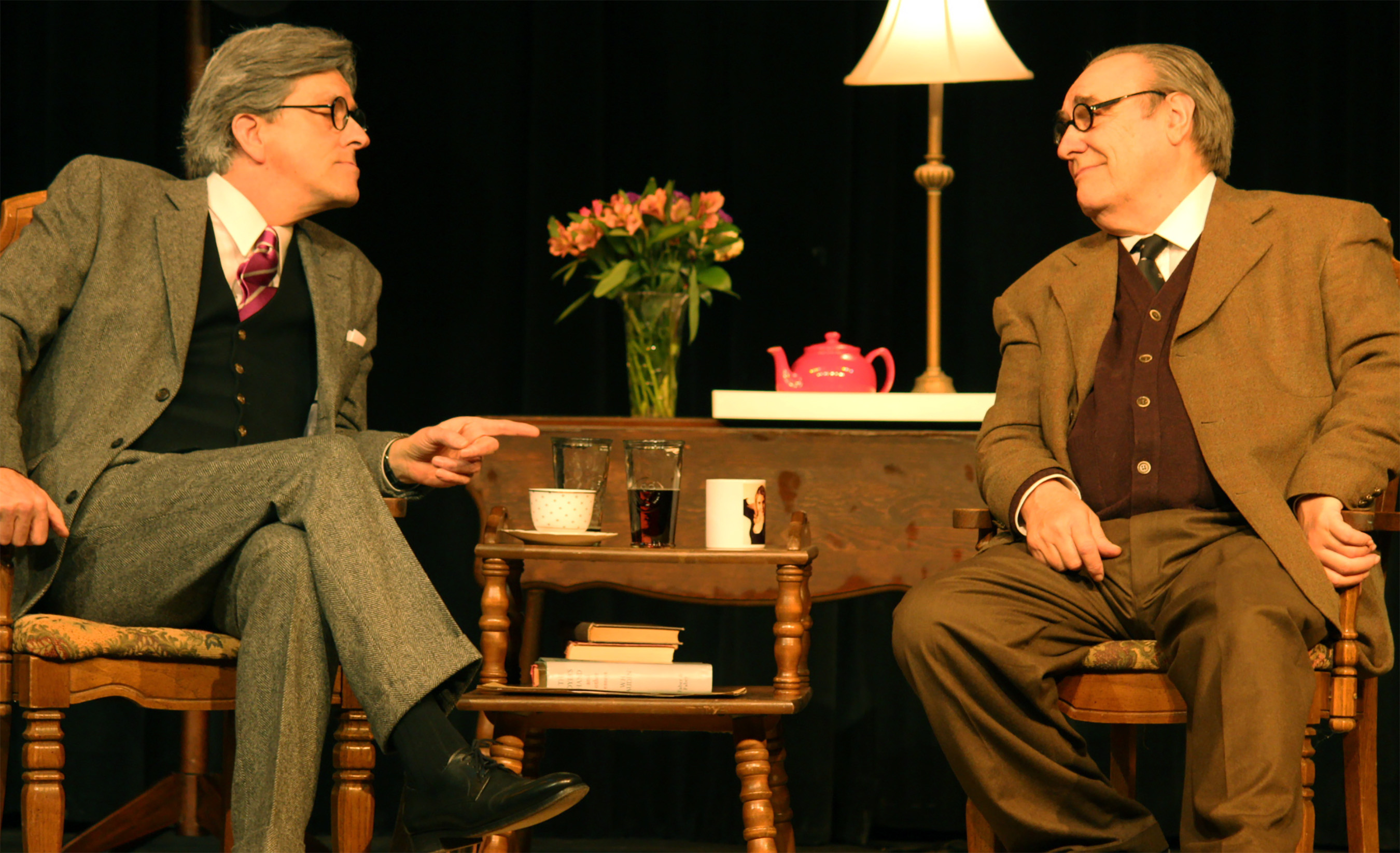 This weekend at the Playhouse at Westport, see Lewis & Tolkien, Of Wardrobes & Rings.
Written by David Payne, the play is set in Oxford's Eagle & Child pub where C.S. Lewis (Payne) and J.R.R. Tolkien (Gregory Welsch) meet for the last time.
We had the chance to ask Payne about his show, and background with all things related to Lewis.
What are your earliest memories of Lewis' work?

MY INTRODUCTION TO LEWIS WAS WHEN FOR MY 17TH BIRTHDAY I WAS GIVEN A COPY OF SCREWTAPE LETTERS.
You've played the author for almost two decades. Does he ever slip into your everyday life at this point?
NO, NOT REALLY – I TRY AND KEEP A HEALTHY SEPARATION BETWEEN THE REAL ME AND LEWIS.
What do you most relate to with Lewis?
HIS HUMOR – IN MANY WAYS HE HAD A BOYISH SORT OF HUMOR.
Where did you get the idea to create a show about these two literary giants?
I HAD BEEN ASKED FOR A NUMBER OF YEARS TO WRITE A LEWIS AND TOLKIEN SHOW BUT COULD NEVER REALLY FIND THE FORM. THEN I READ TOLKIEN'S COMMENTS AFTER LEWIS' DEATH AND THAT, ALONG WITH A SUGGESTION BY MY MANAGER, MOTIVATED ME TO SET A PLAY IN THE TWILIGHT YEARS OF THEIR LIVES.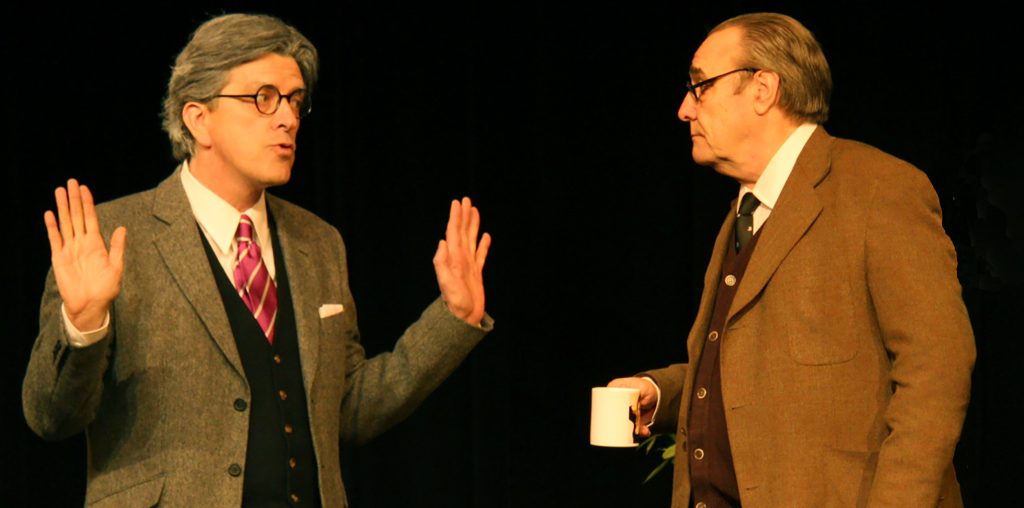 Is the show based on accounts or any recordings of their actual interactions, or did you develop it based on other research?
THE DIALOG IS MOSTLY BASED ON RESEARCH
What made you decide to make Lewis and Tolkien the two subjects of your show?
BECAUSE THEY WERE GREAT FRIENDS FOR MANY YEARS, THEY EACH ENCOURAGED THE OTHER IN THEIR WRITINGS AND THEY EACH BECAME FAMOUS AUTHORS.
What drew these two legendary writers together?
TO START OFF, A PASSIONATE INTERTEST IN NORSE MYTHOLOGY
In your preparation for playing C.S. Lewis over the years, what is one of the most interesting things you learned about him?
HIS ABILITY TO ARTICULATE IDEAS IN WAYS THAT STIMULATE THE MIND. HIS GENEROSITY – HE GAVE MOST OF HIS BOOK ROYALTIES AWAY. HIS ANTIPATHY TO FAME.
Who would you say are the modern day examples of Lewis and Tolkien?
ON THE RELIGIOUS FRONT – RAVI ZACHARIAS.
If you could sit down with Lewis and share a pint with him, what's one question you would you ask him?
"WHICH MAJOR FACTOR – IF THERE IS ONE – INFLUENCED YOUR WRITINGS?"
See Lewis & Tolkien, Of Wardrobes & Rings at the Playhouse at Westport through June 16! For tickets and more information, visit MetroTix.com.