Interview: David Larsen talks Under the Streetlamp at Family Arena (3/15)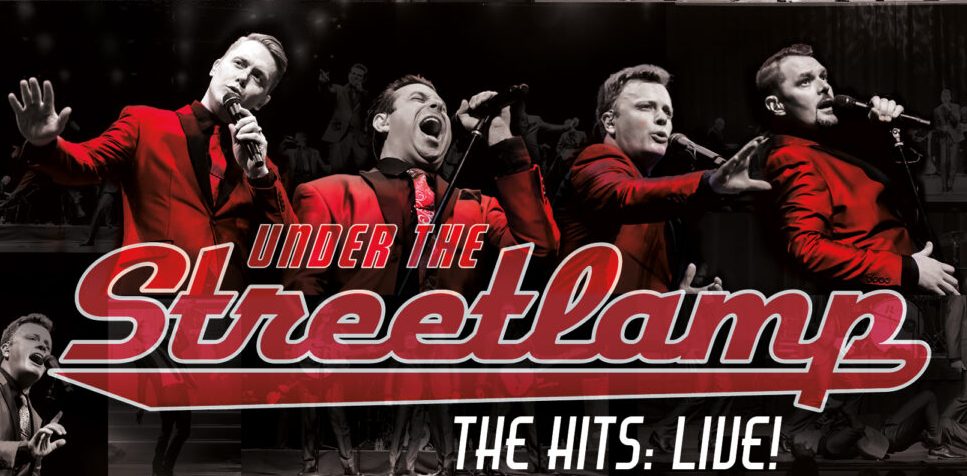 Under the Streetlamp is coming to The Family Arena for one night only – Friday, March 15, 2019.
The group is comprised of four members, each with Broadway credits, and who specialize in melodies from the 50s, 60s, and 70s.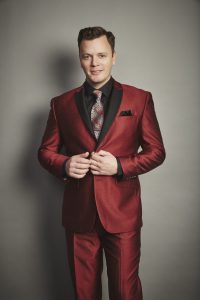 David Larsen started performing with the group back in November of 2017. Before joining Under the Streetlamp, the actor was cast in several shows on The Great White Way: BILLY ELLIOT, AMERICAN IDIOT, and HANDS ON A HARDBODY among others. But his first show would end up leading him to where he is today.
"I made my Broadway debut in a Beach Boys show called GOOD VIBRATIONS, that I did with Brandon Wardell. It opened up just before JERSEY BOYS, and closed shortly thereafter. Bradon is the one who called me to see if I would be interested in joining the band."
David went to college with another one of his current band mates – Shawn Wiley.
"Shawn and I also went to college together at Carnegie Melon. I had known him since I was a freshman, even pre-dating GOOD VIBRATIONS. Shaw was one of the original members, and Brandon joined thereafter. They both knew me and could vouch for me, so I had to just not mess up in front of Eric!"
David also played Elder Price in the national tour of THE BOOK OF MORMON.
"It was fun. Especially when we went to Orlando. Elder Price was dying to go to Orlando. A lot of people there would ask, 'Did you do that just for us?' That did feel like being in a big rock show."
Before Broadway, David actually got his start in St. Louis. He even earned his equity card at The Muny.
"I got my equity card there and also worked at the St. Louis Rep as well. I've been able to enjoy spending time in St. Louis, and that is honestly where I feel like I cut my teeth."
And I asked him about the shows he was involved in at these to fine theaters.
"At The Muny, it was THE SOUND OF MUSIC and SEVEN BRIDES FOR SEVEN BROTHERS. At the St. Louis Rep I did KISS ME KATE."
David says he has always enjoyed the music featured in Under the Streetlamp.
"This music, it truly feels timeless. It's the base for the music we have today. Without these rock and roll tunes, there wouldn't be any pop music on the radio today. I can genuinely say I have a blast singing this music every night."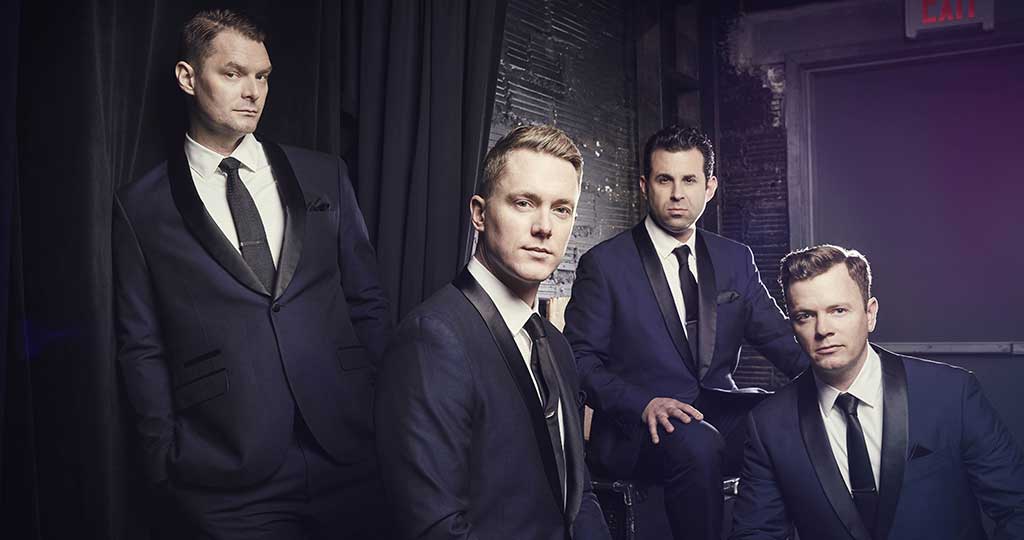 And the show is quite theatrical as well, aside from the singing.
"We definitely use our background in the theater and put on a show. You're seeing complete numbers, with choreography and staging."
In the show, the four leads aren't playing characters. They are performing as themselves, and all of them get to be leads throughout the evening.
"All of us sing lead; all of us sing backup. There are some duets. We really rotate through so you get a full experience. A lot of these songs might have been by a solo artist, and then we put a four-part harmony into it with a seven-piece band. It's often a bigger sound than what was originally heard."
The actor has a blast every night, singing songs that are meaningful to him and the audience.
"We just love these songs and want to sing them. Some of them might have more of a personal connection for us. We either tell you how the song came to be, or why it's personal to us. But it's us up there, singing with our voices."
David and the other performers will be singing hits from Frankie Valli and The Four Seasons, Elvis Presley, Tom Jones, The Beatles, Roy Orbison, Bobby Darin, and many others. But one band has a special place in his heart.
"I have always been a fan of the Beach Boys. I love The Four Seasons, don't get me wrong. But there's something about The Beach Boys and what they were doing musically at the time which was like no other. I think they were inspirations for The Beatles even."
He's seen Brian Wilson several times, including at Carnegie Hall, and even got to meet him.
"We got to go back and say hi to him. And a number of years later I got to see him with The Beach Boys at Jones Beach in New York. Both shows were fantastic."
See Under the Streetlamp perform at The Family Arena for ONE NIGHT ONLY – this Friday, March 8 at 7:30pm. For tickets, visit MetroTix.com. For more information, visit FamilyArena.com or the official tour site at underthestreetlamp.com.