Interview: Dale Stewart Talks Seether Coming to St. Louis on June 10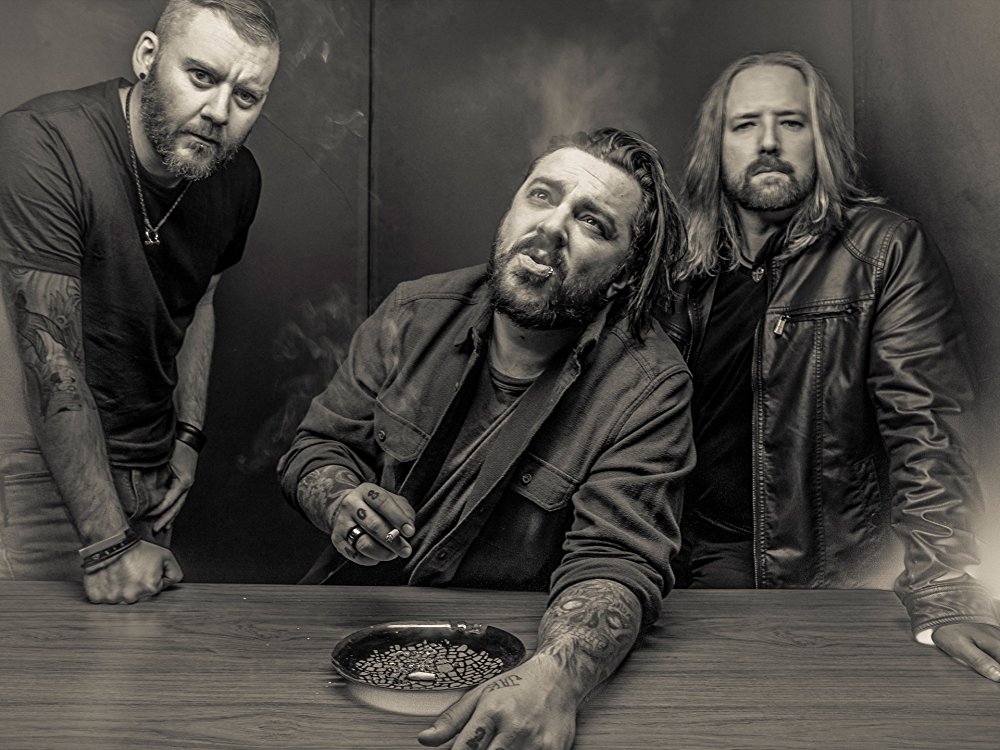 Seether will be performing at The Pageant on Saturday, June 10.
The band will be making it's long-awaited return to St. Louis on the heels of releasing the new album, "Poison the Parish." They elected to self-produce the album, with frontman Shawn Morgan handling the duties. The result was one of the heaviest and rawest Seether albums in quite some time. With the St. Louis stop right around the corner, ReviewSTL caught up with bassist Dale Stewart.
What can fans expect from the new album, Poison the Parish?
I think this album is kind of a throwback to old school Seether. We didn't have a producer budget on this one. We basically just made an old school album. Producers tend to put their stamp on an album and we worked really hard to do that ourselves. This is hard and heavy album that fans of older Seether material are really going to enjoy.
Why did the band decide not to hire a producer on this album?
We didn't feel like we needed it. We've went through a lot of producers over the years. I think we were just like they weren't bringing anything to the table. The last time we worked with a producer, he didn't change anything. He was basically being like a cheerleader. We were like wow, we're paying you how much money to not change anything? It was kind of a money thing too. We were like, well we could spend all this money on a producer who could do the exact same thing we can do ourselves. So, it just makes sense. I'm glad we did it. I think it was sort of a milestone for the band and helped us grow as a band. It was a good experience overall.
How did you come up the name for the album, Poison the Parish?
Shawn came up with that one. I'm not sure what the thought process was. I think it will make people think. I haven't actually asked him what it means. I don't take like an actual meaning from it. To me it could mean literally poisoning the parish with ideas and concepts and things like that.
Is there anything you do to prepare yourself for a grueling tour schedule?
No, I don't think there's anything you can do. It's such a weird thing. After your first show, your body hurts in weird places from jumping around the stage all night. Before we go out, I try to go to places that I'm not going to see for a while. I try to spend some quality time with the girlfriend. I just try to do stuff like that. You just have to get out there. It's like getting your sea legs.
Do you have a favorite type of venue to play? Seether has played both the Hollywood Casino Amphitheatre and The Pageant in recent years.
It's kind of hard to say. They both have their perks to them. I like the sort of charm and intimacy of small venues. It makes you remember when you started, why you started, and what's fun about it. I do enjoy those shows. But the big shows are great because you have a whole giant stage to move around on. Then you have the huge crowd that goes with it too. Maybe I'd pick the small one. It's laid back and stripped down. It's hot and sweaty. That's what it's all about.
What kind of music are you listening to right now?
It's funny, I know I'm getting old when I don't like most of the new music these days. As far as new bands, I actually like 21 Pilots. I think they do some really cool stuff. I know it's more of a pop band, but they're definitely cool. I've been listening to the new Thrice album. It's a really, really great album. I typically listen to a lot of older stuff. Often times, it's not even rock music. You know when your around rock music everyday, at festivals and rock festivals, when you're done at the end of the night, you just want to put on some Explosions in the Sky or something chilled out. I have a lot of instrumental music as well. I'll buy movie soundtracks, and stuff, just something different.
You mentioned movies, does the band use movies as a source of inspiration when writing music?
To a certain degree. I don't think it's a big influence. I think everything influences you. Any one you might talk to, any movie you might watch, any song you hear, or any interaction you have influences you as a person and influences the music.
The band has played St. Louis often over the years, do you have a favorite place you like to visit while you're here?
Yeah, a buddy of mine owns a bar there called the SIlver Ballroom. That's usually where we end of up after the show. It's such a really cool, old school, punk rock bar. It's got a jukebox in the corner and then the other side of the bar is all pinball machines. They got cheap booze, so we just go there, get hammered and play some pinball. It's a good time. It's one of my favorite bars.
What affect has social media had on the way the band makes music and the music business in general?
It's changed everything. The whole industry is completely on its head from when we started. You have to roll with the punches and adapt to it. It was a bit of an adjustment for us. We're still trying to adjust. I feel like the harder thing is that people don't buy music anymore. Album sales are all but dead. It's hard, so we needed to think of other ways to be creative and think of ways to supplement income. But, I mean there's ways you can do it. Fan club stuff or VIP meet and greet things. It's cool to get to hang out and meet the fans one on one. Bands have to tour now. That's where the money is at.You can't release an album and have it get big and tour for three months, then go home and count your money. You have to get out there and play tour after tour.
---
Seether will play The Pageant Saturday, June 10. For ticket information check out thepageant.com or ticketmaster.com.