Interview: Comedian Clint Coley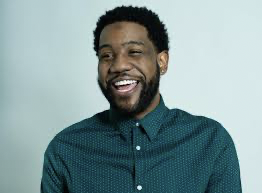 As 2022 comes to a close, 2023 can be rung in at Helium Comedy Club with a special engagement featuring Clint Coley. Nothing brings in the ventures of a new year than a night spent laughing and enjoying one of comedy's finest. And, being no stranger to STL, Coley is excited to return to Helium Comedy Club. Before his two evening sets, Coley answered some questions for ReviewSTL ahead of his shows.
​Having performed over ten times in St. Louis, Coley holds the city near and dear to his heart. "Saint Louis has always been a special place for me to do comedy. Here's why I say that. I recorded my album there last year. My dad was a really big St. Louis Cardinals fans. The day I recorded my album was the day my dad passed away actually. Saint Louis has now become a spot that I enjoy, and is a city I give my 1000% best to," Coley said on his time spent in the city. His last album, recorded at Helium Comedy Club, is titled "Tuesday Morning," and is available to stream/purchase now, as well as his previous three albums before that.
​"I used to open for DL Hughley, and we would come to Saint Louis often. And, every time since Helium has been open in St. Louis, I've always gotten to perform at that club." I thought that him recording his album would be the fondest memory Coley had of STL, but I was actually mistaken. "My favorite memory actually involved somebody else who lost a parent. So, when I was over there opening for DL. I was first, and there was a comedian Bo, who went on after me. Long story short, his mother had passed away probably that morning. He flew in. I remember whispering to the audience and let them know 'Yall have no idea what the man I'm about to bring up has been through. He just lost his mother. And, I really would appreciate if you guys gave him the warmest round of applause.'" Coley went on to explain that the circumstances comics sometimes perform against off-stage aren't always known to the audience, and sometimes they don't know the hurdles they go through to engage with audiences to make them laugh. He said the standing ovation from the audience and their reception of Bo was something magical and is his favorite memory of visiting this city. "You would've thought Dave Chapelle or Chris Rock was performing that night. Saint Louis really showed up. Yall are really in tune with us."
​Coley is happy to be back performing in Helium Comedy Club, and being a huge baseball fan, it was interesting to hear him state, "Saint Louis is by far the best baseball city in America." He also recalled the places he visits when he is in the area, with a special shout-out to Imo's pizza. He also recollected how big of a fan of Cardinal's baseball his father was, as is he. "One of the last pictures I have with my dad, he is wearing an Ozzie Smith jersey." Coley still enjoys going to games when he gets the chance.
​On performing, Coley loves the stage. "I really get to talk smack. I can say whatever I want, for the most part, and I can always disguise it with 'Oh, I was just playing.' I can say what I want, and how I want. Name any other profession you can do that with." With a plethora of ways to make people laugh, and always making himself the butt or punchline of many of his own jokes, Coley is a raw talent that is sure to kick of the new year with a bang. Being no stranger to the city, Coley has probably solidified a solid amount of fans in the STL area, securing him the spot of performing as the special engagement on New Year's Eve. On what he wants fans to walk away from with his upcoming performances, Coley said "I want them to take away this. Whatever they are going through, because 2022 was a rough year for a lot of people. A lot of people are struggling. But, I want them to know. Regardless of what we are going through, I will always try to give them the best show, whether it is 1 or 1000 people who show up. Just know that your time and money matters when you come to see me."
​Clint Coley has recorded four albums, and has a special dropping later this Spring. Stay tuned to hear when and where the special will drop. He also hosts a podcast "Advice From A F*ckboy," with a book of the same title released in 2021. Tickets are still available for both performances, which are happening New Year's Eve at 8:15 PM and 10:45 PM. As the show is a special engagement, expect something exciting to ring in the new year with. For more information or to purchase tickets, you can visit st-louis.heliumcomedy.com.