Interview: Bryan Batt Talks Broadway, Mad Men, and Tennessee Williams Festival St. Louis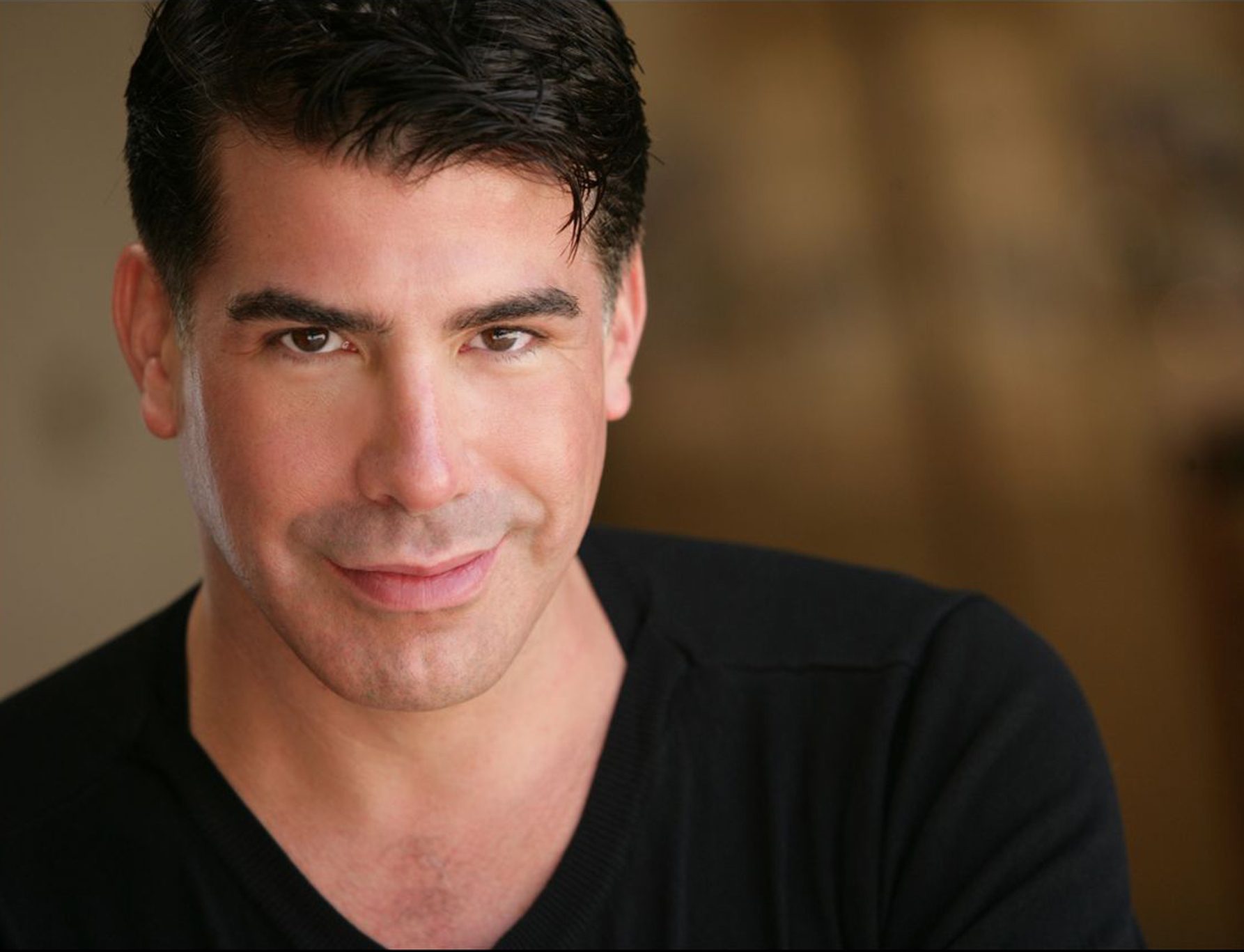 Bryan Batt is an accomplished actor of television, film, and the stage. He is perhaps known best for his roles on Broadway and the character Sal on the AMC hit show Mad Men.
Now the actor is trying something new, and something much more personal. Taking the influences of Tennessee Williams on his life, he has written a brand new show called Dear Mr. Williams which he will perform this weekend at Tennessee Williams Festival St. Louis (May 10-11).
"There's a tribute reading at the Tennessee Williams Festival every year. I've done it several years, and the year before last the theme was the Italian summer of Tennessee Williams.  I did it, and when I read his letters – and the other correspondence – I just was so intrigued, because they were so beautifully written. And so poetic – yet so actable. I find even his basic narrative lends itself to theatricality and great storytelling. So I went to the head of the festival, and I said, 'Paul, next year is New Orlean's tricentennial. Don't you think we should do an evening of just his writings, letters, and whatever else about New Orleans?' And a couple of days later he called and said, 'Why don't you do it?' So be careful what you ask for!"
As he was coming up with concepts for the new show, he found more and more connections between Williams' writings and his own life.
"I started to research, and the first thing I say in the play is I am not a Tennessee Williams scholar. I am not a Tennessee Williams expert. I'm just a fan and have been inspired by his work. As I did my research and started reading my readings, all these memories came flooding back. Major highlights in my life, or important moments – turning points – revolved around Tennessee Williams' work. The Glass Menagerie, of course, was one. For most people, that's their introduction to Tennessee Williams. But also Cat on a Hot Tin Roof, and several others. As I started, I remembered that I was just a huge admirer of his and always have been. But he'd pop up in my life, and as I look back – guiding me. So I started writing it and putting it together."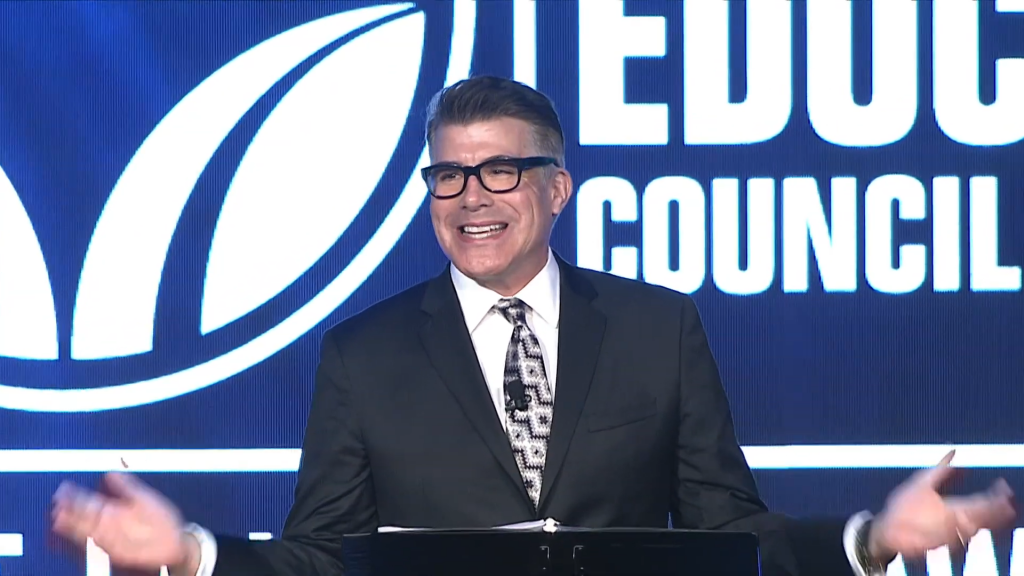 Batt says the entire process felt natural to him, and once he started he just couldn't stop.
"It really is one of the most organic theatrical experiences and organic things that I've ever been connected with. It just kind of wrote itself and came out of me. It started to be my story about growing up in New Orleans, and then I realized that Tennessee Williams had to leave his home and come here to find himself. And being a young gay man, I had to leave New Orleans and my environment to go to New York to find myself. So there was that correlation there.  I like to say Thomas Wolfe was wrong, you can always go home again – if it's New Orleans."
He tapped into his past and was able to relate to Williams' experiences on a very personal level.
"In the circle's I was in, I had no role models. I knew no one that was gay at all.  You would think I would have, but in the late seventies to early eighties – I graduated in '85 from Tulane –  I was in 'closet city.' But it's not really just about that. As the play developed, Tennessee – from his work, and from all different plays and sources of his writing – became a guiding voice. There are quotes, and lines, and passages, that people after the show come up to me and say, 'What's that from? Where did you find that?' And of course, there are some of the obvious ones. But there are some wonderful passages and wonderful, life-affirming advice that he imparted through his volumes and volumes of writing that helped create the play."
And teaming up with Michael Wilson has been a dream come true.
"Michael is the perfect director for this piece. His enthusiasm is infectious, he really is about making sure the storytelling is as clear as possible. And being true to the message that I want to get across. It's a multileveled evening of emotions. One of my favorite things that someone sent me is, 'There's laughter and tears – and everything in-between.' I'm really thrilled with how it's going, and just can't wait to see how St. Louis likes it."
Broadway
"My first Broadway show was Starlight Express on roller skates.  That's one of the reasons I think I have to have a knee replacement soon," he joked.
And right after Starlight, Bryan was in Cats. But originally, he actually wanted to be in Les Mis.
"I was called back, and called back, and called back for the original company. I looked the part – I had the long hair, and the whole bit at the time. I wanted to be Marius! But I'm six foot one, with almost a football player build at the time.  I was never really heavy, but I was never light as a dancer.  So they kept on calling me back, because I think they liked me for the part – and I was the part – but there is no Jean Valjean that's going to a pick me up dead weight and carry me across the stage through the sewers of France. They would have to be Arnold Schwarzenegger to do it!"
But he would find plenty of work in Andrew Lloyd Webber shows.
"If it wasn't for Andrew Lloyd Webber, I would've been employed for a long time. I did four shows in a row – my first four shows on Broadway were his. I did Starlight, then Cats. Then the revival of Joseph, and then Sunset Boulevard."
Going back to Cats, Bryan thinks he came through St. Louis on tour.
"I did six months on the road, which is a blur, and then I came to the Broadway company for almost a year and a half.  They were very kind to me, and let me do leaves of absence. I actually left Cats to do a play called Jeffrey in which I played a dancer in Cats. I ended up doing a movie of it as well with Patrick Stewart."
The actor says he really enjoyed being a part of Cats, but it was not without its challenges.
"You know, I wasn't that great of a dancer. I'm dyslexic and I had ADD and ADHD – totally undiagnosed – but getting the combination with the right and the left, and all that was very difficult for me. And in dance calls, I'd be weeded out because I would not get the combination as quickly as everyone else. Also, I was not that technical of a great dancer – but I was okay. They kept on auditioning and making me do the combinations,  and at one point I actually looked out to the audience where the casting people were and said, 'The audience will never know how long it took me to learn this.' I ended up getting the part, and really enjoyed it. The character was Munkustrap, a principal role originated by Harry Groner – and Rob Marshall actually played the part as well on Broadway before me. And I did the tour with his sister Kathleen, who was the associate dance captain."
Although David Letterman and many others were making fun of it for being a Broadway show about a bunch of cats running around, Batt always took it seriously.
"I approached it as a principal role in a Broadway show. And I remember when I was being taught the part, they were teaching me and they said, 'Oh God, here comes the worst number.' It was called, 'The Battle of the Pekes and the Pollicles,' and it's one of T.S. Eliot's poems. It was so disliked, or maybe people didn't think it was important to the plot or whatever, but it's omitted from the soundtrack. Maybe they put it back, but it was omitted from the original album when it first came out. It's pretty long, and the cats dress up like dogs. But it's like three or four-minutes – it's a major number. And I remember saying, 'Wait, this is three and half minutes of Broadway stage time. I am going to make this work, and I am going to have so much fun doing it. And I did every night. I guess that's just my philosophy. This is what I love to do, and I'm so grateful to get to do it."
Mad Men
"I actually turned down my first audition for Mad Men."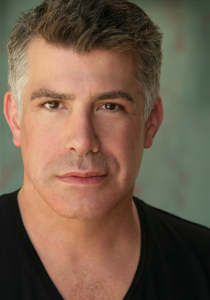 During Hurricane Katrina, Bryan and his husband Tom were out of town and couldn't get back to protect their house or home furnishings business. And his mother's flight out was canceled. So his goddaughter, whose car wouldn't start, took Bryan's car and drove his mother to Texas. But not before raising up everything in their home and store in case they were flooded.
"Tom and I were thinking, how do we possibly repay this kindness? So we broke the bank and called her supervisor, planned a Parisian vacation for a week, and surprised her."
But only about a week before they were set to leave, Bryan's agent called and told him they wanted to see him for a TV pilot.
"And I had seen the breakdown and thought I would be right for this.  I've always had an affinity for that period of time, and a closeted art director – that's perfect. But the audition was right in the middle of the Parisian vacation that we planned for her. And I said, 'You know what? I can't cancel this. I just can't do it.'"
They told the actor that they couldn't see him any other time, and he accepted that he would be sticking with stage acting and was perfectly happy with the decision.
"As fate would have it, I was rehearsing a little Off-Broadway show and my agent called and said, 'They didn't find who they wanted. Can you go in tomorrow?' So I slicked back my hair, put in the pocket square, read – and within twenty-four hours they called and offered the part. And it was the best thing that's ever happened in my career. I think when you relax and allow things to happen, and not force it, that's when the best things happen."
Bryan says one of the most beautiful things his mother taught him was to stay positive.
"My mother was quite an influence. I wrote a book about her called, She Ain't Heavy, She's My Mother.  It's a celebration. My mother was this wonderful, real true southern belle. You see these facades, and these fake southern ladies. But she was the real deal. She would not go out of the house without makeup, hair done, and the whole bit. It was who she was. It hurt her to think something unkind about someone. And she really wouldn't. She could talk to anyone, and was genuinely interested."
When it comes to Mad Men, the actor says he and the cast didn't know what they had.
"We thought it was good, of course. I remember when they sat us down, and we watched the pilot. We filmed it a year before we went into production because Matt had to finish The Sopranos. But everyone made sure that their schedule was available to do the series. After the pilot, Matt invited little groups of us to New York to see a screening of it. And I remember seeing it and just going, 'Wow! This is really something.' When we got to LA and started filming, it was thrilling – and just so much fun. It was a great group of people creating art."
Bryan says showrunner Matthew Weiner was always accessible, while he and everyone involved was constantly focused on making the project the best it could be.
"There were no egos, no 'my way or the highway.' It was Matt's show, so of course, his decision was the final one – as well it should be. But what was also great is he always knew what he wanted, and was able to articulate it. He'd be able to tell you exactly what he wanted on every level.  Set, costume, acting – everything. "
He says he personally tends to over-gesture, and so Matt was able to give him that feedback right away.
"I have French blood in me, so my hands move a lot. Calming that down, and working to dial that down for the camera was a little bit of a challenge at first. But once you lock into that mode, you are pretty much set."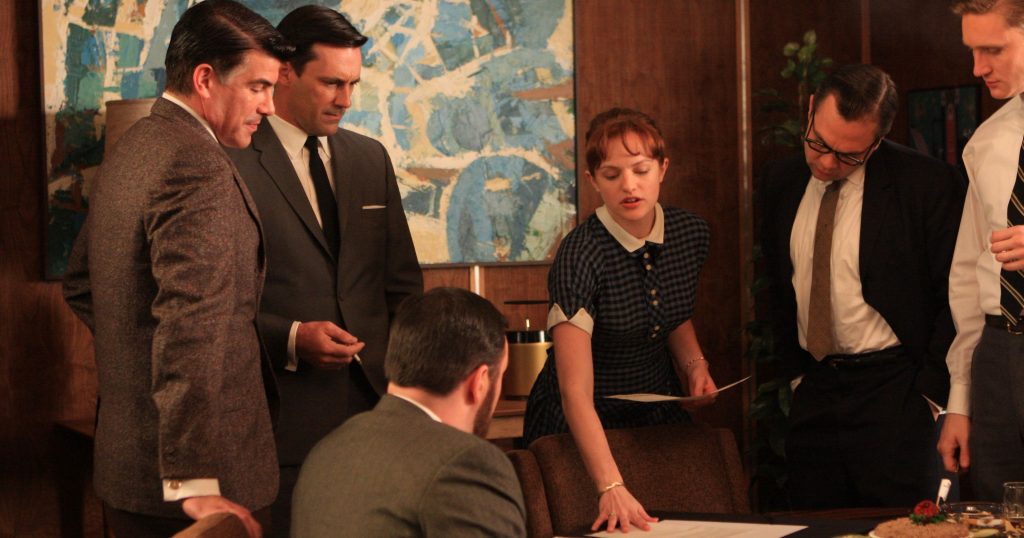 The actor remembers "playing the room" off of the word-perfect performance Jon Hamm would deliver each scene. A tip he was given by Betty Buckley years ago when he was doing cabaret.
"On-set, I realized, 'play the room you're in. Take your queue off of Jon Hamm. Whatever level he sets, try to match that, because he is the lead. And it's his show.' You are supporting this world, so you must be a part of it and not stand out too much. So that was how I approached it."
Bryan's character Sal was a fan favorite, but he never showed back up in the series after he left in Season 3. And he says that he never received official word on what became of the character.
"Matt and I have never talked about that. I'd just like to think that he's living on an island in the summer with his longtime companion, wearing kaftans and has a couple of dogs. Just living his happy life. That's something we always joked, 'No one's happy in Mad Men world.' Because everything is doom and gloom, and darkness. So who knows what happened to poor old Sal."
And even though this isn't anything official, the following bit of trivia may give some fans peace of mind.
"One of the advisors on the show was in advertising, and his story with Sal and the bellhop really actually happened. That man divorced his wife – they had children – and is now with his partner. I think they're married. And the wife and he are dear, dear friends still. And the daughter – it's all a happy family. So it did work out for him. And how beautiful is that?"
See Bryan Batt in Dear Mr. Williams this Friday and Saturday, May 10-11, at Tennessee Williams Festival St. Louis. For more information, visit twstl.org.