Interview: 'The Belko Experiment' and 'Guardians Vol. 2' Actor Sean Gunn Coming to Wizard World St. Louis in April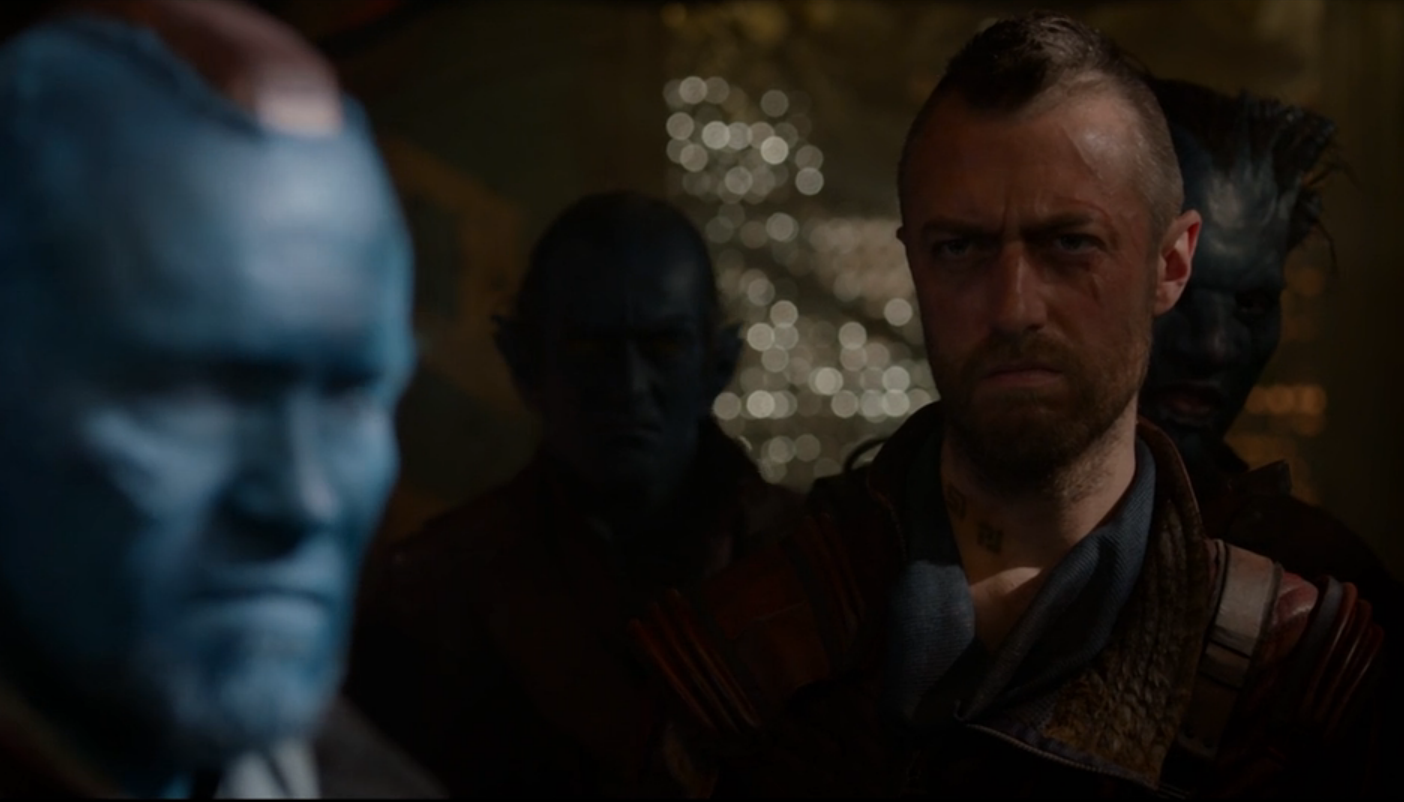 St. Louis native Sean Gunn (Guardians of the Galaxy, The Belko Experiment) is coming to Wizard World St. Louis Comic Con for the first time April 7-9! We spoke to the actor about coming back home for the convention, what it was like returning to the Marvel Cinematic Universe for Guardians 2, and about the new film his brother James wrote and produced – The Belko Experiment.
Wizard World St. Louis 2017 is Sean's first time coming here for the convention. We asked if he gets to visit his hometown often.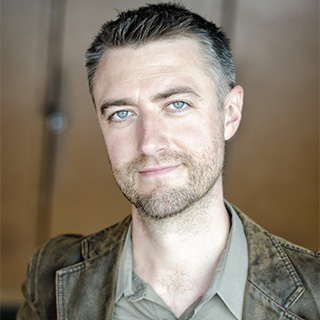 "I'm really happy to be going home to St. Louis. I've had this on my radar, and really wanted to go. I thought of trying to get in last year, but I was working in Atlanta. But I knew this year would be pretty shortly before Guardians Vol. 2 came out in May, which would be good timing. I don't get home as much is I'd like, because my parents come out to Los Angeles so often. They have several kids and grandkids there, so I don't always get to go back too much. I try to get back to the lake house at the Lake of the Ozarks about once a year if I can. But just going and spending time in St. Louis is something I haven't been able to do as much of as I'd like. I'd say every few years I get back."
Guardians of the Galaxy Vol. 2
It's always great to see people from St. Louis doing big things. Sean has enjoyed a tremendous acting career, and his brother James is directing one of the most highly anticipated films of 2017 for Marvel. About getting back together with the Guardians cast,
"It was phenomenal. I really was the best creative experience I've had in my career. I think there was a part of me that was a tiny bit worried about how success might have changed some of the people who were involved in first movie. And if anything, I think people were so proud of the work that we did, that they were that much more focused – and more driven – to make the second movie even better. I didn't see anybody phoning it in, or resting on the success of the first movie at all. Not once. And that's really gratifying. The team of creative people has really become a family. The Guardians: Chris and Dave, Zoe, and now Tom; certainly Michael Rooker and Karen Gillan – and so on.  I think they're all just really great people, and people who are really driven to make a great movie. There aren't any egos in there, and I think that's a pretty special thing."
Sean jokingly made it clear that he is not the "stand-in" for Rocket Racoon in the Guardian Films.
"I have to point out, I'm not exactly the stand-in. Rocket does have a stand-in, and he's a stuffed animal! What I do is I play Rocket on set, then I do the motion reference for the VFX team. It's a really interesting job; it's something on the first movie that we sort of figured out as we went, what the best process would be for making rocket as realistic as possible. And one thing you need when you have a character that is totally CGI like that – I think it's really important – is to have an actor there on set, so that the other actors have someone to work with. So they're not looking at a blank space, and not just hearing lines and all imagining different things. They all are seeing one thing, me and my face where Rocket's face is."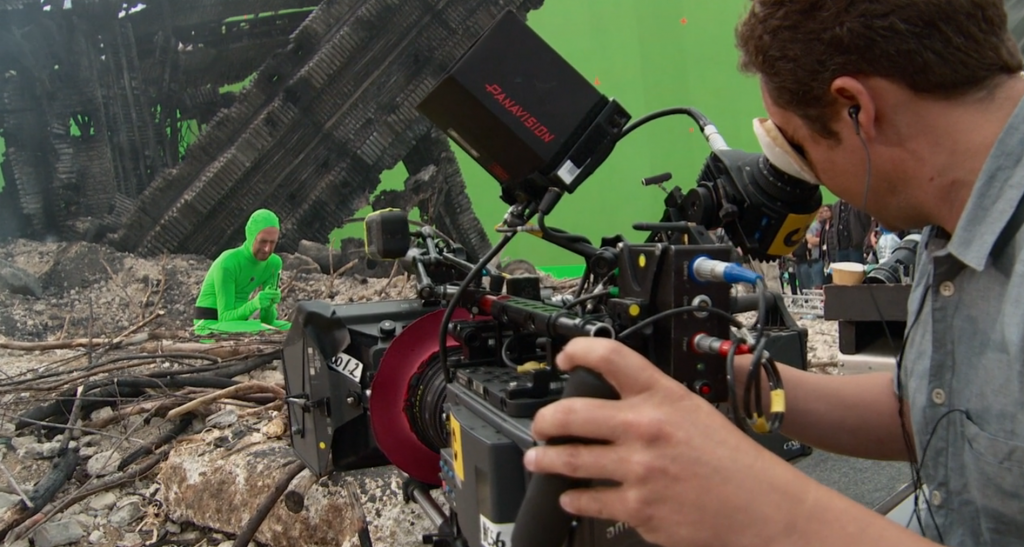 Sean said, "from my point of view as an actor, it's kind of just like any other role; I prepare to play Rocket for the time once that I'm on set. But then after the movie is shot, something different then happens. The work that I did provides a sort of rough draft for the animators, and for the editors when they're putting together the movie. And of course Bradley Cooper comes in and does his voice, and really breathes life into the whole thing. So it's an unusual job. It can be very physically demanding at times, because I'm down on the ground a lot. But it's fun work! I'm doing it now too – that's what I'm spending a lot of time this year doing for Avengers [Infinity War]."
We asked how Avengers compare to the already massive films he's done like the first Guardians.
"I think it's probably only next level in terms of all the different schedules that they're trying to juggle; all these celebrities are in the movie. As far as being a big movie, I can't imagine ever being in a bigger movie than these Avengers movies. Looking at the board, and at all the actors that are in this movie, just goes on and on and on. It's one massive name after the next, so I'm very grateful to be a part of it. It's been fun so far."
Working With Family
When asked if Sean finds it difficult to work with his brother James on set,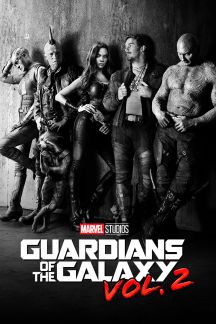 "I love working with my brother. We've worked together in one capacity or another for many years, and he's great is his job. I don't really think him so much as my brother. Yes, we have a history that's different than the other actors in the movie. But for the most part, I think we have a tremendous amount of trust in one another for the different jobs that we're doing. He's a great director, and I feel like I give him what he wants from an acting perspective. And he can communicate with me super easily, because we've been doing at our whole lives. So if anything, it's it easier to work with him than anyone else that there is for me. And I certainly hope to work with him continually for the rest of our careers. I hope that we continue to work together as much as possible."
Guardians isn't the only project Sean has been working with his brother on. He also stars in The Belko Experiment, which is out in theaters Friday, March 17, and written by James Gunn. The writer said it came to him in a dream.
"That's right, it came to him in a dream. He wrote it, and I think he's had the script tucked away for a little while.  He sort of put it aside and didn't think about it. But when he had the little window to produce something in-between the two Guardians movies, things came together so that we were actually able to go do it. We were down in Bogota, Columbia for six weeks.  It was another just really awesome experience. Obviously it's a much smaller movie, but the cast of actors in it is just outstanding. There's a list of great theatre actors, and a lot of people who have been around for forever. People who really care about the craft, and that was really fun. And a fun group of people too. We were making this really intense movie with a lot of blood, and a lot of killing, and just having a ball! When we weren't shooting we were all hanging out together in Columbia, having a lot of fun. I can't wait for an audience to see it."
Michael Roocker is another Belko and Guardians cast mate of Sean's who will be at Wizard World St. Louis this year in April. About his friend and co-star, Sean said,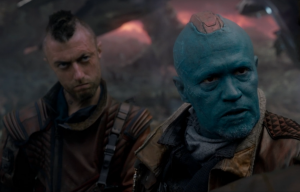 "Rooker's always a handful. He and I have now done, I don't know how many movies together – at least four. We've been friends a long time. But Rooker can be a little bit like a wild animals sometimes. He's a little hard to corral."
I asked Sean if he and Rooker got into any trouble on the Guardians 2 set and he was quick to say,
"I don't ever get in trouble! I'm good! But he gets into trouble all the time. Pulling his pants down at inopportune moments and things like that. He's always causing trouble."
Michael Rooker and Jason Mewes (Jay and Silent Bob Strike Back) did a panel at Wizard world St. Louis a couple of years ago that was absolutely hilarious.  I asked if Gunn and Rooker would be putting on a show of their own at the convention in April.
"I haven't seen the schedule, but I would guess that Rooker and I will be doing a panel. We generally tend to do one at every convention we do together. And particularly since Guardians will be coming out just around the corner from the convention. I'm sure we will do a panel."
Animal Rescue
Wizard World isn't the only reason Sean is excited to be coming back home in April. He also has a charity event taking place the weekend of the convention.
"In addition to going back to my hometown, and being able to do the convention there, another bonus for me was that I'm active in animal rescue – and Saturday night (April 8) in St. Louis I'm hosting a fundraising party for Tenth Life Cat Rescue downtown. We're going to be throwing a party at the Luminary, and hoping to get some people down there. It's going to be a fun event; We'll have pizza, booze, and dancing. It's going to be a lot of fun, and hopefully raise money for some homeless animals.

I mentioned seeing the Gunn brothers regularly on social media with animals, and Sean mentioned,
"We've always really liked animals. James and I in particular really love animals, and try to get involved where we can. I don't know what it is, or where that particular desire came from. But I know that I've always, and particularly as an adult, have an affinity towards cats. I understand them very well, and I think it's always a shame how many homeless cats are put down or living on the streets. So any little help that we can give is always important to me."
Gilmore Girls
Sean doesn't only do horror and superhero shows. He recently reunited with the cast of Gilmore Girls for a new season on Netflix. I asked him how it was getting back together with the old cast and crew.
"That was really cool. It had almost the whole decade since we had shot, so it was such a bizarre experience. Because it was a big pop culture phenomenon, and the new episodes on Netflix were very highly anticipated. Gilmore Girls fans are rabid fans; They me in some ways of the super fervent sci-fi fans, like Doctor Who fans or Star Trek fans.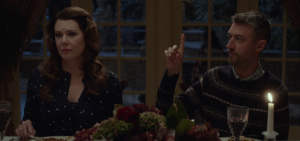 So Gilmore Girls fans are really hard-core, and were so excited about it. Jimmy Fallon was talking about it, and I did the Tonight Show. Just having all this excitement for work that I did, mostly a decade or more ago, was a very strange experience. But I liked it a lot. I think I felt that I had grown a lot, particularly as an actor, in the years since Gilmore Girls was on. So getting back into the skin of Kirk, and tackling that character again, was a heck of a lot of fun. I love all those people; I love Amy Sherman-Palladino, and her husband Dan – who really captained the ship. And all the actors are good friends, that I don't see enough. So that was another bonus, being able to see and hangout with them.
It was a hectic schedule though, because I was shooting Guardians 2 at the same time. So I was playing both Kraglin and Rocket in Guardians, and then also playing Kirk in Stars Hollow. I was sort of flying back and forth between LA and Atlanta, and doing all three roles. So it was an interesting time."
Super Fans
Not only does Sean have a following with the Marvel superhero community, and in horror – most recently with The Belko Experiment – but Gilmore Girls and the CW as well.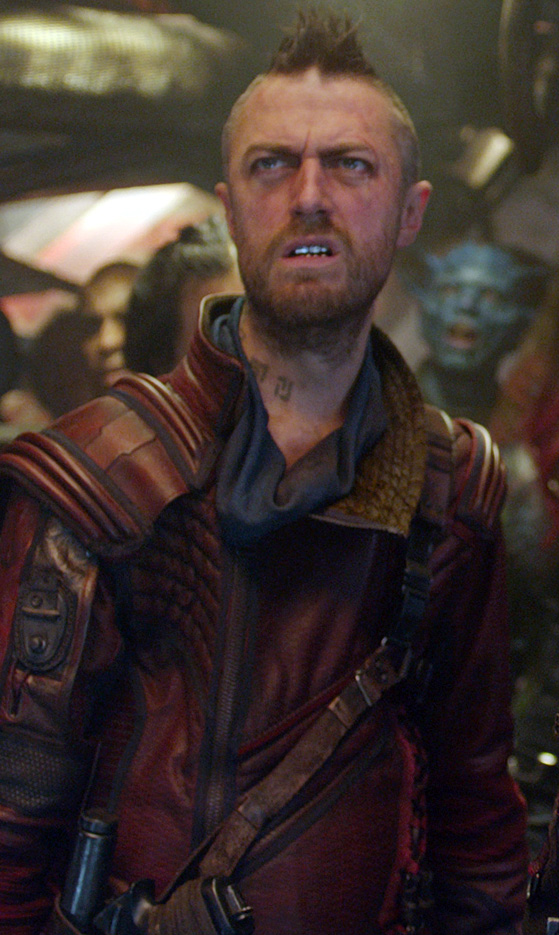 "In a lot of ways, it always comes down to great storytelling and great writing first. I think about the fact that I've been able to work with creators like my brother on Guardians, and Amy Sherman-Palladino on Gilmore Girls – they are such great writers, and such great storytellers. That's what I'm sort of most grateful for. If I can work with writers that are half that good for the rest of my career, I'll be happy. Because it's hard to find really great writing sometimes."
In Guardians of the Galaxy Vol. 2, look forward to an expanded role from Sean Gunn as Kraglin.
"I haven't seen the movie yet, so I don't know all what is in there. But I can say that Kraglin does have an expanded role. The movie takes place just a couple of months after the first one ends, and the Ravagers are wondering why Yondu hasn't gone hard after Peter Quill, to get him back for double-crossing him the end of the movie. And so the Ravagers are starting to get a little anxious, and talk about mutiny. Kraglin is sort of caught up in the middle that. But I have a lot more to do, and it was nice."
Unrelated to his current projects, we asked Sean if he has a favorite film of all time.
"I do actually. It's a very small, low budget Robert Altman movie from the early '70s called California Split with Elliott Gould and George Segal. I love it for many, many reasons."