Interview: Artistic Director Scott Miller Talks ZORBA, and Founding New Line – "The Bad Boy of Musical Theatre"

I cannot remember a time that I wasn't crazy about musicals. It goes so far back, that I don't have memories before that." – Scott Miller
Scott Miller is currently celebrating New Line Theatre's 26th season with the first show of 2017: Zorba. The production runs March 2nd  through the 25th, and it's one that he has wanted to do for a long time.
"It was a novel first in the mid '40s, then a movie in the '60s – a great movie. The story is set in Greece, and is essentially about an older man named Zorba who meets this younger man Nikos. They both have romantic entanglements, and lots of crazy stuff happens – some of it very dark. But the point of the show is that Zorba teaches Nikos to embrace life. It took me a while to figure this out, but the point of the show is that life is good and bad – and you have to love all of it. If you going to be happy, you have to love all of life and accept that it made up of all this stuff. I love that idea, and the more I think about it I realize we've had other shows with a similar message."
About the titular character, played by Kent Coffel in the production, Scott says,
"Zorba is a massive, bigger than life personality. He's really kind of charming a way, because he's so free and fun. But he does some nasty stuff too. And Kent, who is playing Zorba, had some trouble being mean. Because he's this super nice guy, and Zorba is not only nice. He hurts people. He's a human."
Kent was also in New Line versions of Bonnie and Clyde and The Threepenny Opera. And he was one of the leads in this season's first show – Celebration.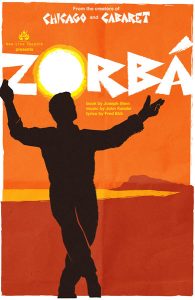 "It's a blast. There's this aging prostitute that they meet, and there's a widow who everybody in the town hates. There are all these complicated relationships going on that they have to navigate while they're in this village."
Miller has a knack for finding shows that other's can't seem to master. And New Line has an excellent track record for turning them into their best possible versions.
"I found the show because the score is by Kander and Ebb, who did Cabaret, Chicago, Kiss of the Spider Woman, etc. So because their names were on it, I first found the recording. And it's an amazing score, very Greek. In fact we are going to have a bouzouki in the band – a Greek stringed instrument. I asked the guitar player in our band if he knew how to play one, and he said 'I'll get a hold of one!'"
Scott remembers the first time he saw the movie, which he is very fond of.
"Because of the show, I saw the movie ten or fifteen years ago. And I've been wanting to do it for a long time. But I've run into this thing where I'll mention it to people who know the show, and they'll say it's so depressing. But it's not! Sure, a couple characters die – it's true. But the point of it is not depressing. I think it's uplifting, and life-affirming. And I realized something because of having these arguments with people. The first song is called "Life Is," and it's these people who've gathered in this bouzouki parlor telling the story of Zorba. And the first song is kind of this debate about what life is. And they go, 'life is an olive tree,' and 'life is a melon breasted woman,' and I realized that the point of that song is that none of them are right. Life just is. It is what it is; it's not good, bad or whatever in between. It's just life. And that's kind of the point of the whole show. Take it, don't struggle against it. But Zorba also has a ton of laughs. It's really funny."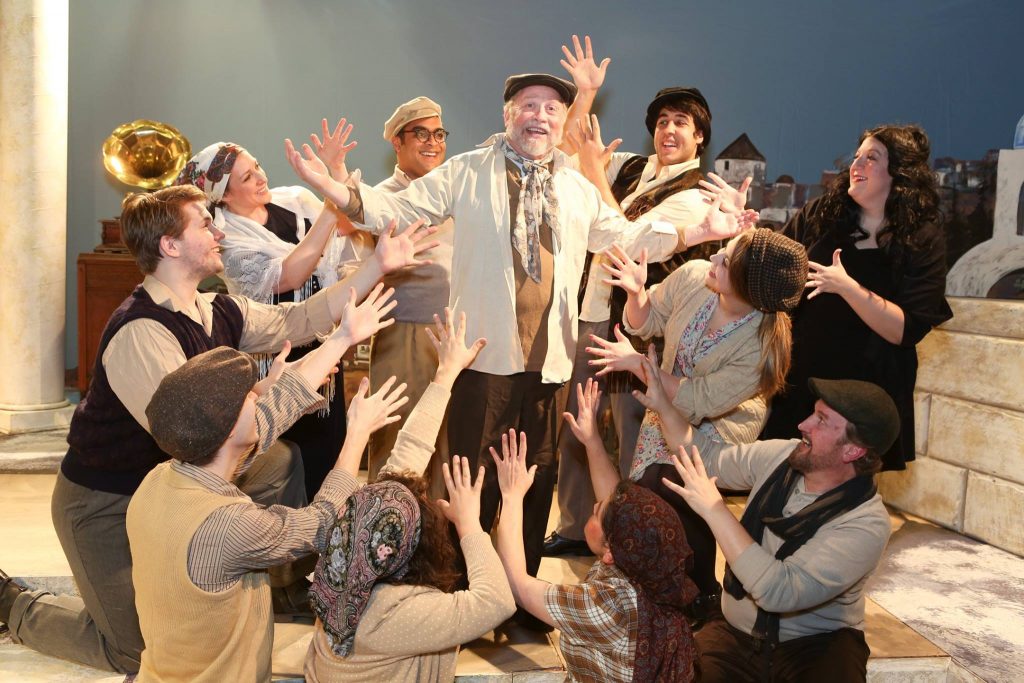 The cast of ZORBA. Photo credit: Jill Ritter Lindberg
Growing Up Singing
There isn't a time where Scott Miller can remember not loving musical theatre.
"When I was growing up, the family LPs were Sinatra, a little bit of creepy easy listening, and show tunes. That was it. And so I grew up with Camelot, and Carousel, and Sound of Music and My Fair Lady, and all that stuff."
Scott attended Harvard, which surprisingly didn't even have a musical theater department.
"I got up there, and it never even occurred to me to ask if they had a theater department. Everybody has a theater department! But Harvard did not. And so I ended up being a music major, which was incredibly good for me. I learned a lot of stuff that I needed to learn. But the cool part of it was that there was no control over theater. So they were like 40 shows a semester going on. Everywhere: in dining halls, and libraries, and just anywhere you could find a space, people would put up shows. Everything from Antigone to Dames at Sea – it was this crazy range of stuff. I kept writing, and producing what I wrote.
I found a professor in the music department who loved musicals but didn't know a great deal about them. So we started doing independent studies, and would pick a very narrow topic. And I'd spend a semester just figuring it out, and talking about it. It was amazing!"
Introducing New Line Theatre
It was when Scott came home from college his freshman year, that his high school drama teacher asked him to do a show over the summer with alumni. They did just that, and eventually it would spin off into New Line.
"We started this community theater company back here during the summers. And then I graduated, and we turned it into year-round. And after a few years, I think it was '91, I was wanting to get really adventurous – and they weren't. And so finally I decided to go do what I wanted to do, and so I started New Line."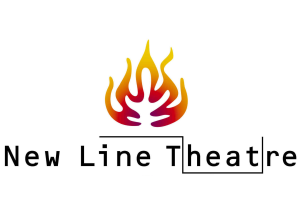 But it wasn't easy for Scott to find the shows he wanted to produce – yet.
"In '91 when we incorporated New Line Theatre, there weren't a whole lot of shows like we do now. That's not what people were doing in New York at that moment. So some of our early productions were doing shows differently, like we did Camelot really, really small."
Although it was over 26 years ago, Miller remembers his first season like it were yesterday.
"The first show was a concert that I put together, called Tribute to the Rock Musicals. And the second show was one that I wrote, called Attempting the Absurd. It was about a guy who had figured out that he's only a character in a musical – and doesn't really exist. We kind of stayed that way for a couple of years, and I think it was in our third season that we did the Sondheim show Assassins. It's amazing, we've done it three times now. I learned a whole lot doing Assassins. And eventually people in New York were writing the kind of stuff that I wanted to do. We did Songs for a New World right after it was in New York. We did Floyd Collins. And more and more shows started being written that would fit what New Line was going to do. We were a tiny little bit ahead of the curve."
Getting the Rights
How hard was it for New Line to get a Sondheim show when they were first starting out?
"As it sort of is now, a lot of the shows were ones nobody else wanted to do. Like Songs for a New World, nobody wanted to do that. It's an amazing show, but people didn't know about yet. It was Jason Robert Brown, but nobody knew who he was at the time. It was his first big show. So that was really easy to get. They hand it off to a licensing agent, in this case Music Theater International, who then will deal with people like me."
Scott is a firm believer that it never hurts to ask.
"With Assassins, we were really early and still struggling. And I wrote Sondheim, along with other theater people, and asked if he would send us stuff for an auction. And a whole bunch did. I wrote back to all of them, to thank them and also see if they would like to donate money – and Sondheim did.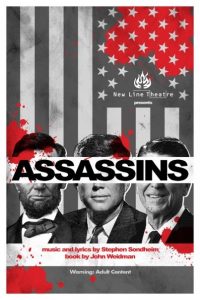 So forever after, I had this little bit of a relationship through the mail. So when we did Assassins, I wrote Sondheim and told him we were really small and poor and just starting out, and asked if there was any way that he could get the royalty down. And he called MTI, and told them that he wouldn't take his royalty – which was amazing!"
The first production I saw at New Line was during the 2011-2012 season: High Fidelity. The show is an adaptation of British author Nick Hornby's 1995 novel of the same name, which was later turned into a 2000 film starring John Cusack.
"With High Fidelity, they made a cast album which I got and fell in love with. I went online and found Tom Kitt, the composer, because he had a band and the band had a website. So I emailed him and said I really want to look at the script. I said I really love your score and I think we want to do this. So he sent me the script and they were like, 'okay!' So that happens now a fair amount. It happened with Cry Baby, Atomic – a bunch of shows now."
Calling John Waters a Friend
"We did Cry Baby, and one of the writers came to see us. But the other guys wanted to see it too – they were really curious to see if it works small, or if it even works at all. It didn't work in New York because the director fundamentally misunderstood John Waters. So we videotaped it and send it to the writers, and during the process I had gotten to talk with John Waters on the phone – just about that time and place, and who these characters are. So I sent him a video too."
Then Scott received a call he never expected.
"Weeks later I get this call and it's John Waters' assistant – because John is calling me. He told me that he watched the video, and he really loved it. He thought it was so great, and just wanted to call me and tell me. John Waters liked us!"
Meet Mike Dowdy
Now for the second season, veteran Newliner Mike Dowdy has taken on the role of Associate Artistic Director. He now directs one show per year for New Line.
"We've been talking for a long time about consistently doing a fourth show. If we add an August show, which we've done every once in a while over the years, the rehearsals overlap the run of the June show – and the run of the August show overlaps rehearsals of the October show. Which makes me have a nervous breakdown. So we talked about it, I thought if Dowdy directs it I'll be okay. If I only have to do the PR, and the schedule, and all that stuff it's fine. Tell Me on a Sunday in August was the first one he directed, and I had very little desire to interfere."
Mike Dowdy's first role with New Line was in Return to the Forbidden Planet in 2009.
"I think he did pretty much every show after that. And often in rehearsal he'd come up to me, and was very subtle about it, and make suggestions. And often I'd be like, 'that's better.'  During Hell week, we will sit down next to each other and I'll take a breath and turn to him, and he'll start giggling because he was about to say something to me. And it's exactly the same thing. We noticed the exact same moment, at exact same time."
Scott Miller, Author
Scott has written six books on musical theater, all of which can be found on Amazon. He hasn't tried to sell any of the musicals he's written, but does plan on returning to one in the near future.
"One of my shows, I think this was the second to last one, is called In the Blood. It was about a gay hematologist who is HIV positive that meets a vampire. And the central conflict of this was that the vampire has a natural immunity, because of his blood. And so the hematologist wants the vampire to turn him into one too, so he won't die of AIDS. But the vampire says, 'no, being a vampire is horrible – you don't want to be one.' Not long ago I handed the show off to a local writer to work on the book, so we'll see what happens to that."
Welcome to the Marcelle
New Line has moved around a lot over the past 26 years.
"We started at COCA, and were there for like two shows. Then we went to New City School and were there for a few shows. Then we went to the old St. Marcus Theater, which is in the basement of a church – and we were there for like six or seven years. After that we moved to the Art Loft, which is no longer open. Then we went to The Ivory and had an awful experience and ran away. We went to the Wash U South Campus space, and now here."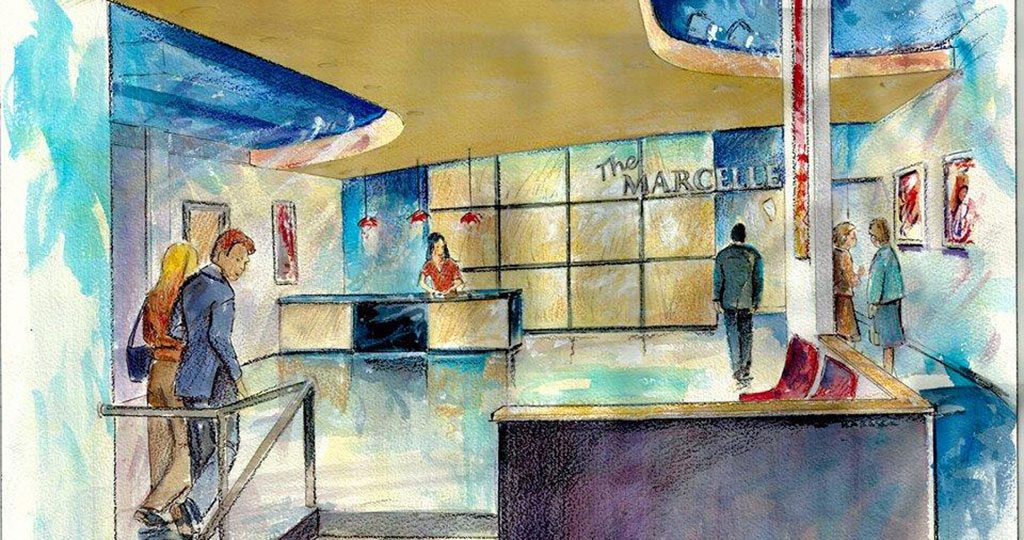 The current home of New Line is the gorgeous Marcelle Theatre, a part of Grand Centre in St. Louis which opened in 2015.
"I tried to get Ken Kranzberg (The Kranzberg Family Foundation) to re-open the art loft, but he really wanted to focus on Grand Center. And finally, he sent me a message one day and says, 'I have a building that I think will work and I want you to see it,' which was the Marcelle. We decided we wanted to do this, and then I recommended our set designer Rob Lippert – who is an architect. And suddenly Rob gets to design the theater for us."
The current space has an infinite number of configurations, which works perfectly for the diverse array of shows that New Line produces.
Picking Favorites
Although there have been many over the years, I asked Scott to name some of his favorite productions of theirs.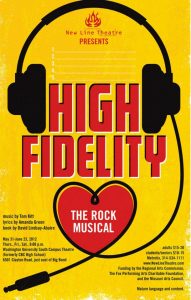 "At the very top would be High Fidelity, Batboy, probably Grease. I love Grease; we put all the dirty words back. The show is somewhat dirtier than the movie, which really tamed it down. But the show people do now is not the original script. They published it in '72 when it opened, and it had filthy language. So I made a chart for the cast with page number, the line in the script and the real line – and it was a two-page chart. I gave it to the actors and told them to put these all back please.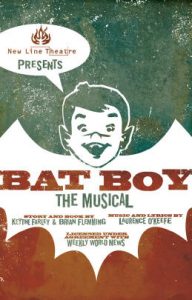 My favorite example, which always blows people's minds, is they do 'All Choked Up' – which is better than 'You're the One That I Want.' And they finish it, and Danny says to Sandy, 'so I guess you don't want my ring?' And Sandy says, 'nah, fuck it,' and takes the ring and puts it on. And then they do 'We Go Together.' I tell people, and they are shocked that Sandy says that. And I say, 'yes, that's who Sandy is!' She is not a dimwit, she wasn't blonde in the original. She was a tough girl." Scott says, "One of the things that we ran into with Grease is that we really upset a lot of people. They came to see the movie, and they did not like all the extra vulgarity. And all the nastiness. These are mean kids; Like in that first scene in the lunchroom, they are saying mean, mean things to each other. We had walkouts."
See New Line Theatre's production of ZORBA March 3 – 25! Tickets range from $10 – $25 and are available at MetroTix. For more information about New Line, visit their official website at newlinetheatre.com.