"If Movies Were Real," Viral Video from Smosh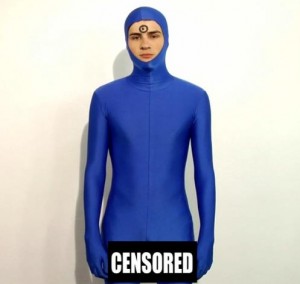 What would happen if movies were real?
This is a video from the comedy duo "Smosh," bringing up the question "what if movies were real?" I can't tell you how many times I hear someone critisize a movie for not being realistic. But the reality is that most movies would suck if they were just like real life. Why? Because real life is BORING! That is why we love movies 🙂
About Smosh
Anthony Padilla, aka. Tony Padilla, Pat Anthony, And the Knee Puddy-ya, P. Antoine and A-Dizzle
b. 9/16/87 d.
Anthony Padilla is one half the duo known as Smosh. He is sometimes referred to as the taller or more handsome one. By all accounts, Padilla led a normal life until age 12 when a chance meeting with Ian Hecox took him down a dangerous path. Padilla is known for his agility and grace. In spite of his size, his t-shirt size is small. Padilla may be armed and was last seen in Sacramento, California.
Ian Andrew Hecox, aka. H. I. Andrews, Ian Anderson, Ian the Blade and I-Dog.
b. 11/30/87 d.
Ian Hecox is the other half of the duo known as Smosh. He is sometimes referred to as the shorter, smarter, more devious, dangerous and funnier one. Hecox has a genius level IQ which he rarely puts to good use. He is a serous body builder and a runner-up in the '98 Mr. Universe event. Hecox is wildly unpredictable and should not be approached. Though strangely coincidental, Hecox also wears a small t-shirt and was last seen in Carmichael, California in the company of his mother.