I Love Posters: Featuring "The Loved Ones", "Moonrise Kingdom", "The Raven" and more
I love posters.  Just like the above title suggests.  Some posters are especially terrible.  Some posters are beyond awesome.  Unfortunately, I am quickly running out of space on my walls for all the posters I have now.  Which only means one thing: I need a bigger room for all my cool movie stuff.  Or just let it spread through the entire house.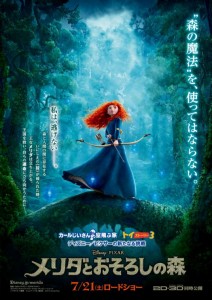 I love this poster.  I think the colors are absolutely stunning.  Pixar really hasn't done me wrong.  While people bashed "Cars 2" pretty hard, I probably enjoyed it just as much as "Finding Nemo" or "Monsters Inc".  I know some will cry blasphemy because many consider "Finding Nemo" a classic, but I just don't see it.  "Brave" is a must see for me this summer.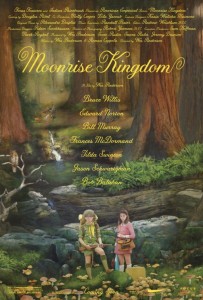 I am not a huge Wes anderson fan.  Not that I hate his movies.  I just don't love them.  I laughed pretty hard at the trailer for "Moonrise Kingdom".  The cast is fantastic.  I think this poster looks exactly like a poster for a Wes Anderson film should look.  Different.  Beautiful in its own way.  None of the headline actor's faces are featured.  Instead, the focus is on the children of the film with the laundry list of greats that appear in the film right above them.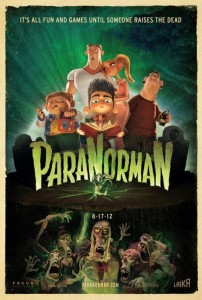 This film is made for me.  My love for stop motion animation began with "A Nightmare Before Christmas" and continued with the wonderful world of Wallace and Gromit.  The trailer for the film is great.  Perfect music.  Perfect humor.  Perfect tone.  I can already guess that this will be one of my favorite films of the year.  I would love to add this poster in between the "Corpse Bride" and "Coraline" ones I already own.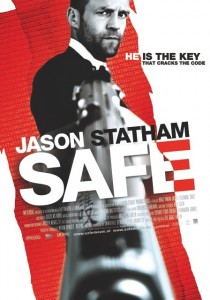 "Safe".  Jason Statham kicking ass.  That should be the poster, and I think it would still do really well at the box office.  Much better than what "John Carter" did.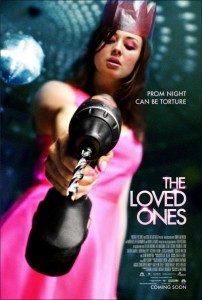 I had never heard of "The Loved Ones" until a few days ago.  A 2009 Australian film, the film just picked up an American distributor.  What happens when a guy turns down the quietest girl in school's invitation to go to prom?  He wakes up strapped to a chair under a glittering disco ball as prom king at a slightly more sadistic version of prom.  It does have a phenomenal tagline.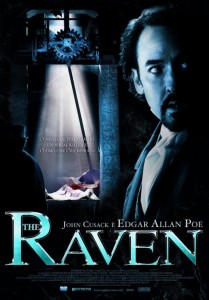 "The Raven" will almost certainly be a guilty pleasure for me.  I am gonna predict it will probably receive a score lower than 50% on Rottentomatoes.  But I think the premise is interesting.  It reminds me of "From Hell" which I really enjoyed.  I'm not really crazy about this poster though.  It looks like an 18th Century "Saw" which I'm not into at all.
Which one of these films are you interested in?  Let us know in the comments below.