"Hurt Locker" Producer, Nicolas Chartier, Banned From Oscars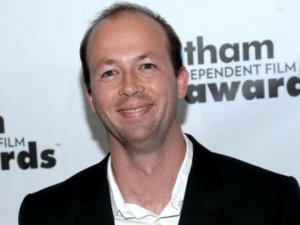 Last week producer of The Hurt Locker, Nicolas Chartier, sent an email out to certain Academy members urging them to vote for his gritty drama over blockbuster extravaganzas. While he never mentions Avatar by name, it is painfully obvious that is who he is targeting. Add in the fact that it is probably The Hurt Locker's biggest competitor at the moment.
Chartier has since sent out a public apology, and cited a lapse in ethical judgment. However, according to the academy he has broken the rule that, "attempts to promote any film or achievement by casting a negative light on a competing film or achievement." The Academy of Motion Picture Arts and Sciences has now ruled that Chartier may not attend the ceremony for breaking the rules.
The rest of The Hurt Locker team seems to be putting distance between themselves and Chartier as to not damage their chances of walking home with the best picture. Producer Mark Boal said, "Kathryn (Bigelow) was shocked and appalled and embarrassed by Nic's poor judgement, and condemned it."
Personally, I don't think it is that big of a deal. I'm sure this kind of thing goes on behind the scenes every year, and this time it is just getting some media attention because someone blabbed. Hopefully, the negative press doesn't affect its odds at walking home with the statuette for Best Picture. As much as I think Avatar was a technical achievement, it doesn't hold a candle to films like The Hurt Locker and Up in the Air.