"A Game of Thrones" Officially Green Lit By HBO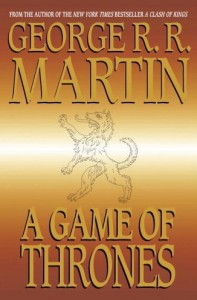 Fantasy fans rejoice! HBO has finally green lit the production of the long awaited, A Game of Thrones, adapted from George R.R. Martin's A Song of Fire and Ice.  The series has been green lit for a full season after HBO execs watched the pilot, which was made last year.
Game of Thrones isn't your usual Lord of the Rings or Dungeon and Dragons fantasy fare, as it contains almost no magic. The book is focused in a fantasy world similar to a medieval Europe, filled with Kings, Queens, Lords, etc. Violence and political intrigue replace standard magic fare in this fantasy realm.
The initial order calls for nine episodes, which are currently being written by David Benioff.  Sean Bean is one of the stars of the series, who plays Lord Eddard Stark, who is the "Hand of the King".  Shooting of new episodes start in June.
The rights for the books were picked up by HBO back in 2007, and the pilot was filmed last year. The rest of the episodes will be shot in Belfast this summer, and the plan release date is in the Spring of 2011.
I've been hearing about these for a few years now, and the production schedule seems to be moving along sluggishly. I'm getting a bit antsy, can we hurry things up?