Highlights From the "Green Lantern" Panel at San Diego Comic Con! Ryan Reynolds Says the Oath!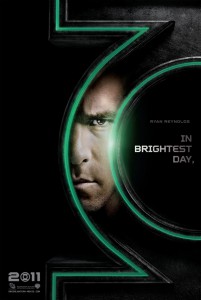 Here is a bit more of interesting Green Lantern news. Warner Bros. is busy putting up all kinds of cool goodies from the 2010 San Diego Comic Con, including great pictures, and exclusive videos highlighting moments from panels.
In this panel we get to see DC Comics Chief Creative Officer, Geoff Johns, director Martin Campbell, and its stars Ryan Reynolds, Blake Lively, and Peter Sarsgaard talk about the film. Stick around and watch as Ryan Reynolds recites the Green Lantern oath.
Let us know what you think in the comments!
[hdplay id=80 width=595 height=375]