Highlights From NBC's "Chuck" Panel at the 2010 San Diego Comic Con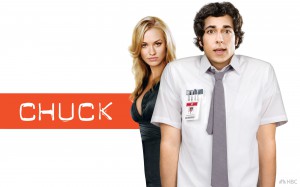 Despite the fact that Chuck is aired on NBC, it is actually a Warner Bros. produced television show.  So. luckily for us WB has been releasing highlights from many of their events at the San Diego Comic Con.
This short little video gives us a bit of insight into some of the actors and creators involved with the show, and much of the discussion is based around the recent hiring of Linda Hamilton (the legendary Sarah Connor) as Chuck and Ellie's mom on the show this season.
Check out the video below and let us know what you think!
[hdplay id=81 width=595 height=375]