Amanda Bynes Un-Retires From Acting?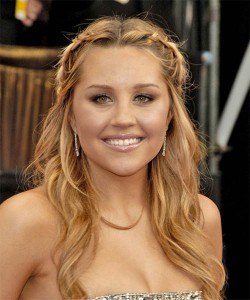 "Being an actress isn't as fun as it may seem. If I don't love something anymore, I stop doing it. I don't love acting anymore, so I've stopped doing it," actress Amanda Bynes said in June.
The world thought they had seen the last of Amanda Bynes in film, but we were apparently wrong. "I've unretired," the starlet said in a tweet on Friday. This was apparently in response to….I really don't know?
"I know 24 is a young age to retire … I've never written the movies and tv shows I've been a part of. I've only acted like the characters the producers or directors wanted me to play," she said later.
So, now that you know she is coming back to the big screen, you can all rest a lot easier. Luckily, you won't have long to wait, the actress is next featured in the upcoming film Easy A, which hits theaters September 17th.
What do you think? Let us know in the comments!