Guillermo Del Toro talks The Hobbit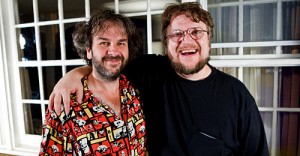 Total Film has a new interview with Del Toro and he sheds some new bits on the production so far and his life in and around the picture.
Follow the link at the start for the full deal but we will give you a little taste to whet your appetite.
"We are respecting the structure established by Professor Tolkien because the order of the adventures in The Hobbit is well known to generations and generations of kids. You don't want to be moving stuff like that.

But we will be integrating Gandalf's comings and goings because he does disappear in the book quite often. 

So, as opposed to the book, we see where he goes and what happens to him"
Again head over to Total Film to check out the full interview.