The Tourist shuffles in Depp, and Cuaron?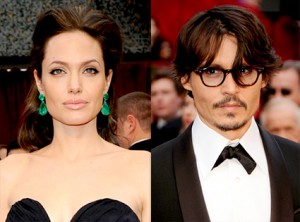 Variety is reporting that there is yet another casting shuffle into the spyish mystery thriller that has seen a carousel of directors and actors in the title roles.  The plot follows a traveling tourist who becomes entangled in an interpol mystery at the hands of a female agent, played by Angelina Jolie.
The male role has jumped from Tom Cruise to Sam Worthington and now has seem to have landed in Johnny Depp's lap; which isn't a bad thing.  Also possibly joining the production is Children of Men director Alfonso Cuaron!  This team, if it holds true, could be a very big deal next year and here is hoping this group holds together before shooting starts next February.
Hopefully Cuaron joins and this one hits next winter, and keep tuned for any more news.