Government Recovers $7.2 Billion For Bernie Madoff Victims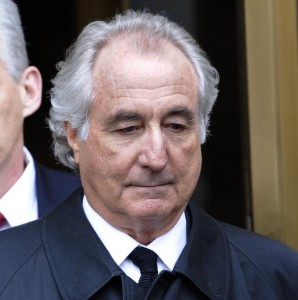 It's hard to believe that it has been two years since the largest Ponzi scheme in history was pulled off by Bernie Madoff.
For those investors who have collectively lost an estimated $20 billion dollars, every day surely seems longer than the last. But it looks like there might finally be light at the end of the tunnel. The largest settlement so far in the case, the estate of Jeffry Picower – the largest beneficiary of Madoff's scheme – is set to pay $7.2 billion dollars towards reparations.
The estate of Picower is controlled by his wife, Barbara, who appears to want nothing to do with the horrendously fraudulent events. She said, "I believe the Madoff Ponzi scheme was deplorable and I am deeply saddened by the tragic impact it continues to have on the lives of its victims." She also noted, "I believe that this settlement honors what Jeffry would have wanted, which is to return this money so that it can go directly to the victims of Madoff."