'Gossip Girl' Stars in 3-D Horror Remake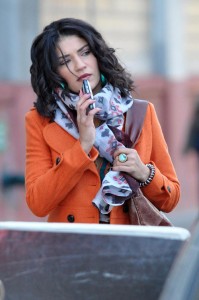 Jessica Szohr, best known for her character "Vanessa" in Gossip Girl, is going to be a part of the upcoming film "Piranha 3-D." Piranha is a remake of the 1978 cult classic terror flick of the same name, and will be directed by Alexandre Aja (who directed the remake of "The Hills Have Eyes" in 2006).
From E! Entertainment:
"Like the original, the movie centers on a lakeside town being terrorized by prehistoric man-eating razor-toothed fish. This time around, however, the movie will be in 3-D.
Previously announced cast for the Dimension Films project includes…
Elisabeth Shue as the local sheriff, Ving Rhames as one of her deputies and Adam Scott as a Navy diver sent in to help rescue the town.
A studio rep confirms that Szohr has signed on to play Kelly, a hot young townie caught up in the excitement of co-eds who have descended upon the area for spring break.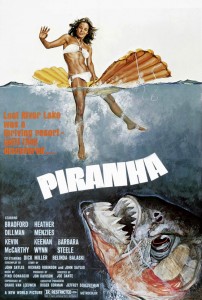 Richard Dreyfuss will also be featured in a nod to his work in—what else?—Jaws.
Piranha 3-D begins shooting later this month in Lake Havasu, Ariz. The release date is March 19, 2010″