Fox Reality Channel Gets Shut Down by News Corp.
I know what you are thinking. Where will I watch Blind Date when I am in a drunken stupor at 4am in the morning? I'm sorry but you appear out of luck on this one. It seems that News Corp. has finally come to their senses and have axed the abomination that is known as Fox Reality Channel. I'm all for the move. I hate most reality shows with a passion. I'm hoping the rumor is true that a comedy channel will be its replacement. One can only hope.
From Variety.com:
---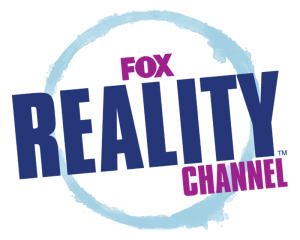 After weeks of rumors, News Corp. made it official Wednesday in announcing the impending shutdown of the Fox Reality Channel.
The cabler will cease operations by March 31. Execs waited until after the Tuesday night taping of its annual "Really Awards" in order to break the news to channel staff.
News Corp. is mum on what will replace the network, now available in almost 50 million households. According to the Wrap, which first wrote about the shutdown, a complete rebranding of the channel is in the works — and may include a new partner outside the Fox Cable Networks group.
Fox Reality Channel topper David Lyle is in talks with News Corp. about other jobs at the conglom, while programming topper Bob Boden had already announced his intentions to depart and join the new Hasbro Studios, where he'll develop reality and gameshows.
Boden was never replaced — and now it's clear why.
Fox Cable Networks released a brief statement on the shutdown: "With the changing cable landscape we've made a strategic decision to shift some resources and refocus on emerging channels. However, Fox Reality Channel will remain on our lineup for at least the next several months."
Launched in May 2005, Fox Reality Channel aired a mix of acquired reality repeats as well as a slew of originals ("Reality Remix," "American Idol Extra," "Gimmie My Reality Show!"). Network also co-produced "Paradise Hotel" with MyNetwork TV.
A Fox Cable spokesman batted down an earlier rumor that the conglom might be looking to turn Fox Reality into a comedy channel.
Scuttlebutt surrounding a Fox Reality Channel shutdown first emerged several weeks ago — although execs at the network at the time said they hadn't heard of any such news.
---
I'd really hate to be a publicist for one of these networks. Constantly telling people that things are going to be canceled, only to turn around and announce the cancellation a couple weeks later. That can't be good for the soul. Your job is to lie to people about things they spend their free time on. Although, I don't think I have any sympathy in me for people who are going to miss the Fox Reality Channel.