FOX Plans to Reboot "Daredevil"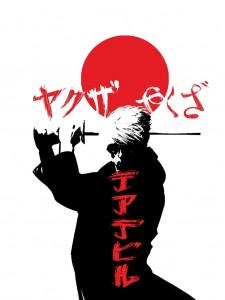 Get ready to wash the bad taste Mark Steven Johnson's Daredevil left you with last decade, with a new take on the popular Marvel superhero. In a move that everyone saw coming, 20th Century Fox is apparently trying to bring Daredevil back to the screen. Why so soon after the last one tanked? Well, because of the merger with Disney, FOX would lose the rights to the comic book adaptation rights if they don't move on a project soon.
Well, the rumors can be put to rest, because FOX has The Day The Earth Stood Still's reboot writer David Scarper working on a script.  The VP of 20th Century Fox's Peter Chernin is currently set as the producer of the film, although that will most likely change to executive producer once things get a bit further.
Daredevil tells the story of a blind lawyer whose other senses are heightened to a point that give him super human abilities. The original film starred Ben Affleck as the title character with Jennifer Gardner, Colin Farrell, and Michael Clarke Duncan in supporting roles.