First Photo of "The Avengers" Cast On Stage Together at San Diego Comic Con
The Avengers could possibly be the biggest comic book film ever made. (Not necessarily the best, but definitely the biggest.) So, when at San Diego Comic Con they announced the entire cast list it was quite impressive to see. It will probably look even more impressive once the Thor and Captain America films come out next summer. The slow and steady build up could make it one of the most anticipated releases of its years.
Check out the image below: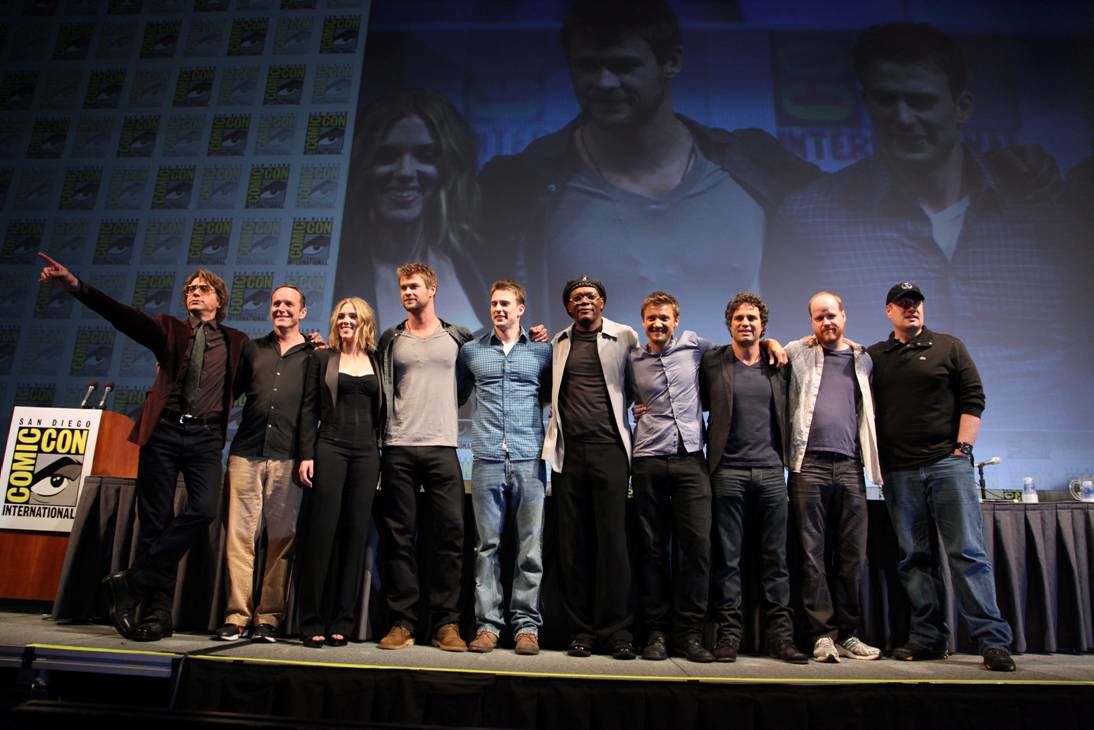 From left to right:Robert Downey Jr. (Iron Man), Clark Gregg (S.H.I.E.L.D. Agent Coulson), Scarlett Johansson (Black Widow), Chris Hemsworth (Thor), Chris Evans (Captain America), Samuel L. Jackson (Nick Fury), Jeremy Renner (Hawkeye), Mark Ruffalo (Hulk), Joss Whedon (Director), Kevin Fiege (Marvel Studios' President)
Now I would guess they still have a few decent size parts to cast, such as Wasp and Ant-Man. They may also elect to have other heroes enter the fold, but we probably won't know until the project gets further under way.
What do you think about the cast? Who would you add? Who would you recast if you had the choice? Let us know in the comments!