First Look at "Rock Band 3"; Adds Keyboards and Pro Mode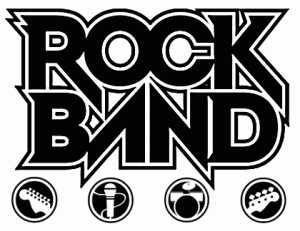 Music games like Guitar Hero and Rock Band have changed the landscape of video games forever. The biggest change currently is in the amount of money changing hands in between industries. Music games require extra peripherals which drive up the price of the game, and also have additional costs for extra pieces. A game like Beatles Rock Band started out at the high price of $250. In addition to all of this, the music industry is being given a boost by the licensing of tracks for these games, and their subsequent share of the downloadable tracks available. Music games have a profit stream that any other sector of the video game industry has the right to be jealous of.
What happens when that all goes stale? It might already be happening, Harmonix (creator of Guitar Hero and Rock Band) released DJ Hero to decent critical reviews, and way below average sales. Sales of music games remain high, but what is the next step in keeping this new industry alive? Harmonix might have the answer with Rock Band 3.
Many people have noted that people with "expert" talent in one of these music games, might actually have the skill for an actual instrument. Getting 100% on any expert track on one of these games signals the person playing has great rhythm and great hands. In Rock Band 3 Harmonix has added a "Pro" mode which will get players closer to the actual instrument they are playing in the game.  To aid this, the company has added a new 25 key 2 octave keyboard, and the option to buy a "pro" guitar which is a fully functional Fender guitar.
What does this mean for you, the consumer? Rock Band 3 will be rife with different modes for every player, but will up the ante for those players who want to take the next step. Harmonix may have effectively created a new way to learn how to play music, and one that many people will find easy to adapt to. It makes you wonder if this was their goal all along?
Here is a few songs that have been announced for Rock Band 3:
2000s
Combat Baby — Metric
Dead End Friends — Them Crooked Vultures
Get Free — The Vines
Lasso — Phoenix
Me Enamora — Juanes
Oh My God — Ida Maria
Portions of Foxes — Rilo Kiley
The Hardest Button to Button — The White Stripes
1990s
Been Caught Stealing — Jane's Addiction
In the Meantime — Spacehog
Plush — Stone Temple Pilots
Walkin' on the Sun — Smash Mouth
1980s
Crazy Train — Ozzy Osbourne
Here I Go Again — Whitesnake
I Love Rock and Roll — Joan Jett
Just Like Heaven — The Cure
Rainbow in the Dark — Dio
The Power of Love — Huey Lewis and the News
Sister Christian — Night Ranger
1960s-1970s
Bohemian Rhapsody — Queen
Break On Through — The Doors
Crosstown Traffic — Jimi Hendrix