First Look at Bella and Edward's Wedding Night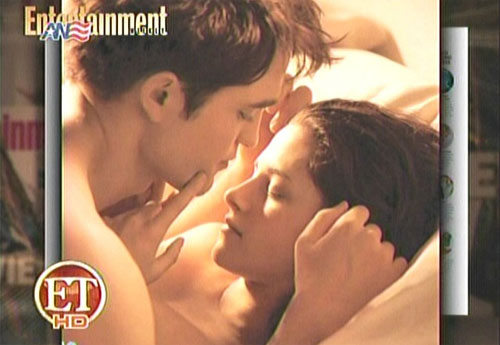 Entertainment Tonight debuted the image that will be featured in the new Entertainment Weekly.  Not much to say about the film.  Bella is obviously bored and happened to fall asleep in her first sexual encounter with Edward.  Edward, being the nice guy that he is, just proceeded with finishing the job and letting his love sleep.  Seriously why would they not have the two locking eyes and looking like they are having the time of their lives.
The Twilight Saga: Breaking Dawn Part 1 hits theaters November 18, 2011.