First Look at After Dark Originals' "Husk"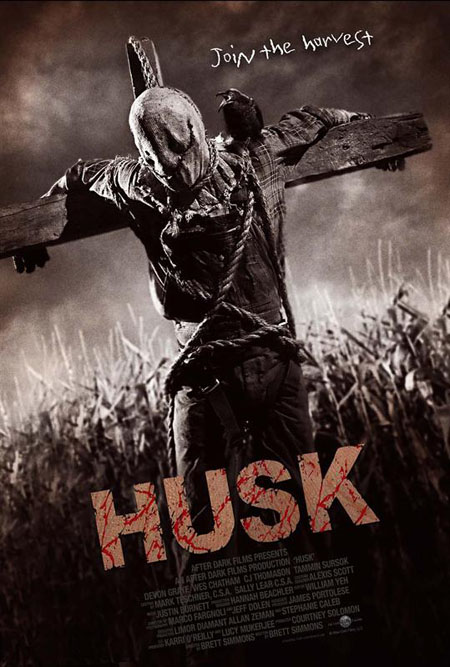 The After Dark Horrorfest has been around since 2006 showcasing independent horror films usually from new writers and directors.  I have caught a couple of the films here and there either on TV or as a DVD rental, and I must say that I am usually not impressed.  It proves to me that almost anyone can make a horror film.  You just need to copy other's ideas and be gruesome enough with your kills.
Here is your first look at Husk, one of eight films that will be a part of After Dark Originals.  The film is based on a short film of the same name created by writer/director Brett Simmons. 
Synopsis:  When a murder of crows smash into the windshield causing their car to crash, a group of young friends, inside, are forced to abandon the vehicle. Stranded beside a desolate cornfield, they see a light on in a window and decide to go in search of help. They head into the fields but instead of finding sanctuary they discover something evil and unnatural lurking in the corn.
[hdplay id=258 width=595 height=375]