Film Review: 'Red Sparrow' Starring Jennifer Lawrence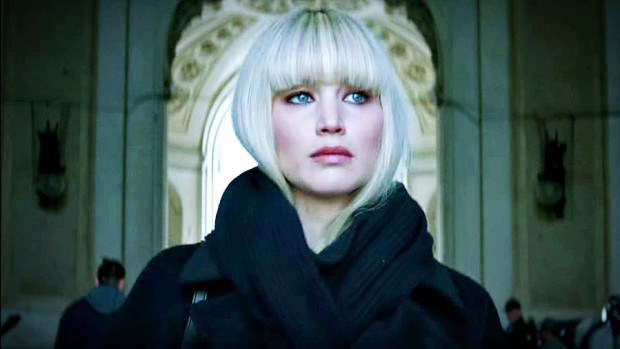 After working together on three of the four Hunger Games films, Jennifer Lawrence is under the direction of Francis Lawrence (no relation) once again – this time in the spy/thriller Red Sparrow. Written for the screen by Justin Haythe (Revolutionary Road), the film is adapted from a 2013 book of the same name by Jason Matthews and tells the story of a Russian ballerina as she transitions into a Sparrow – the outcome of a specialized spy program for gifted people who's biggest assets are their sexuality and their minds.
Lawrence portrays Dominika Egorova, an illustrious ballerina who's career is cut short after suffering a terrible injury. She is the caretaker for her invalid mother but no longer has a suitable source of income to continue doing so post-injury. Her uncle Ivan (Matthias Schoenaerts), however, is high up in the Russian government and sees within her potential to be a Sparrow. After witnessing something she shouldn't have after passing her training, her life (as well as her mother's) becomes jeopardized and she's all but forced into the main mission of the film. That mission is to gain the trust of an American CIA agent named Nathaniel Nash (Joel Edgerton), who's nearly caught in a public park trading information with an a mysterious figure. After narrowly escaping, the Russians find out that the US has a mole within their system and it's going to be Dominika's job to break down Nash's walls and figure out who it is.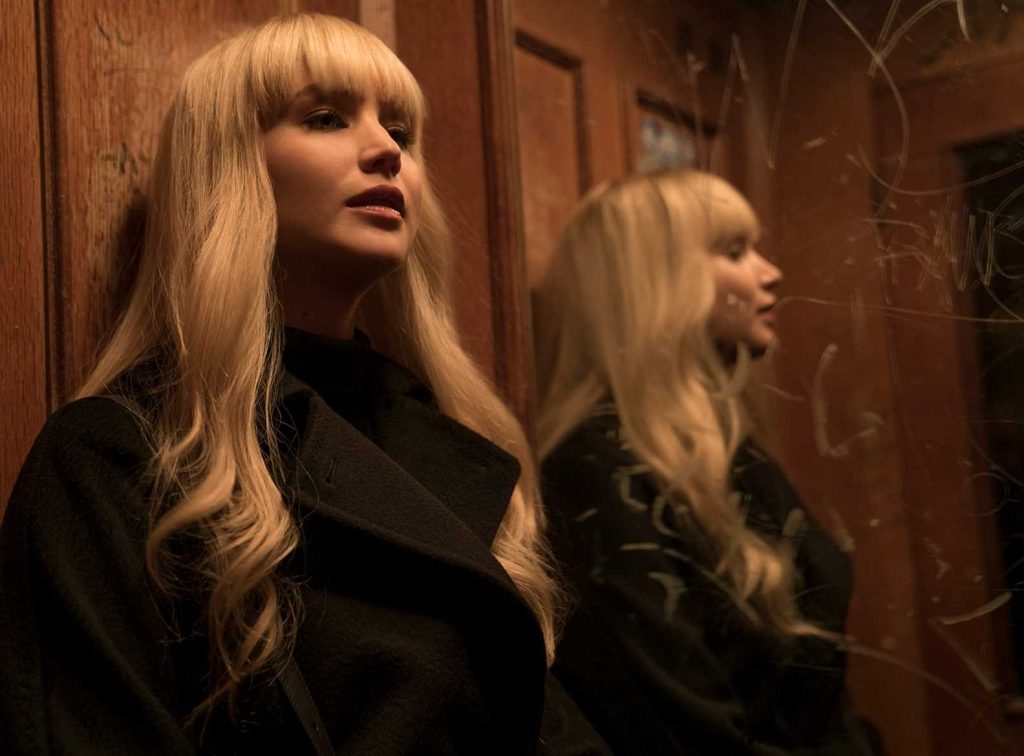 Red Sparrow is a genre film and pretty much what you would expect in a spy/thriller. What's unique here is the Sparrow Academy, which is somewhere you do NOT want your children attending. Audiences will be divided when they see what these prospects have to endure in order to become a Sparrow. The Matron (Charlotte Rampling) is cold and strict as they come in her instructions and and demonstrations throughout the first act of the movie. "Take off your clothes," she says so casually in front of the classroom as if she's telling someone to simply remove their hat – and it gets worse from there. Iff these sequences weren't enough, the third act contains some of the most cringe-inducing torture that will surely have you squirming in your seat. The movie is a hard R, and rightfully so.
The biggest nitpick I left with was how a major plot point of the film revolved around floppy disks. Apologies to all three floppy disk enthusiasts out there, but those are no longer a thing – and neither the US nor Russian government is storing valuable information on them. Again, that's just a nitpick, but being accompanied with just a weird sequence of events featuring Mary Louise Parker – it just lost me. In addition, I often loathe when things are introduced in a movie early on with enough time to have forgotten about them by its end. The film does just that if only to remind you if it two hours later to hit you with a gotcha-esque ending (that honestly, anyone should see coming).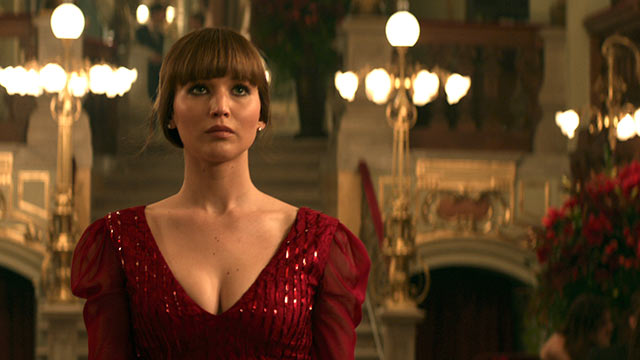 The main problem I had with the film is its runtime. At two hours and twenty minutes, the film definitely feels it's length. Francis Lawrence spends a great deal of time building the tension between the characters, and he does it well. But by the time we reached the finale, I felt a lot of the tension had sort of fizzled out due to its predictability. It definitely has its moments where it feels more enticing, but by it's end I was merely just waiting for it to be over.
I was moderately excited for Red Sparrow when its first trailer dropped and even put it on my Top 10 I'm most excited for in the first half of 2018, but I couldn't help but leave this one disappointed. Performance wise, Lawrence and Edgerton are serviceable, though Lawrence's Russian accent is at times questionable. Jeremy Irons, whom I failed to mention above, is as great as ever for what little he's in the movie. It's just unfortunate that a cast this good is wrapped up in a film that only challenges the viewer's stomach and not their mind.
C