The Ten Most Anticipated Films of 2018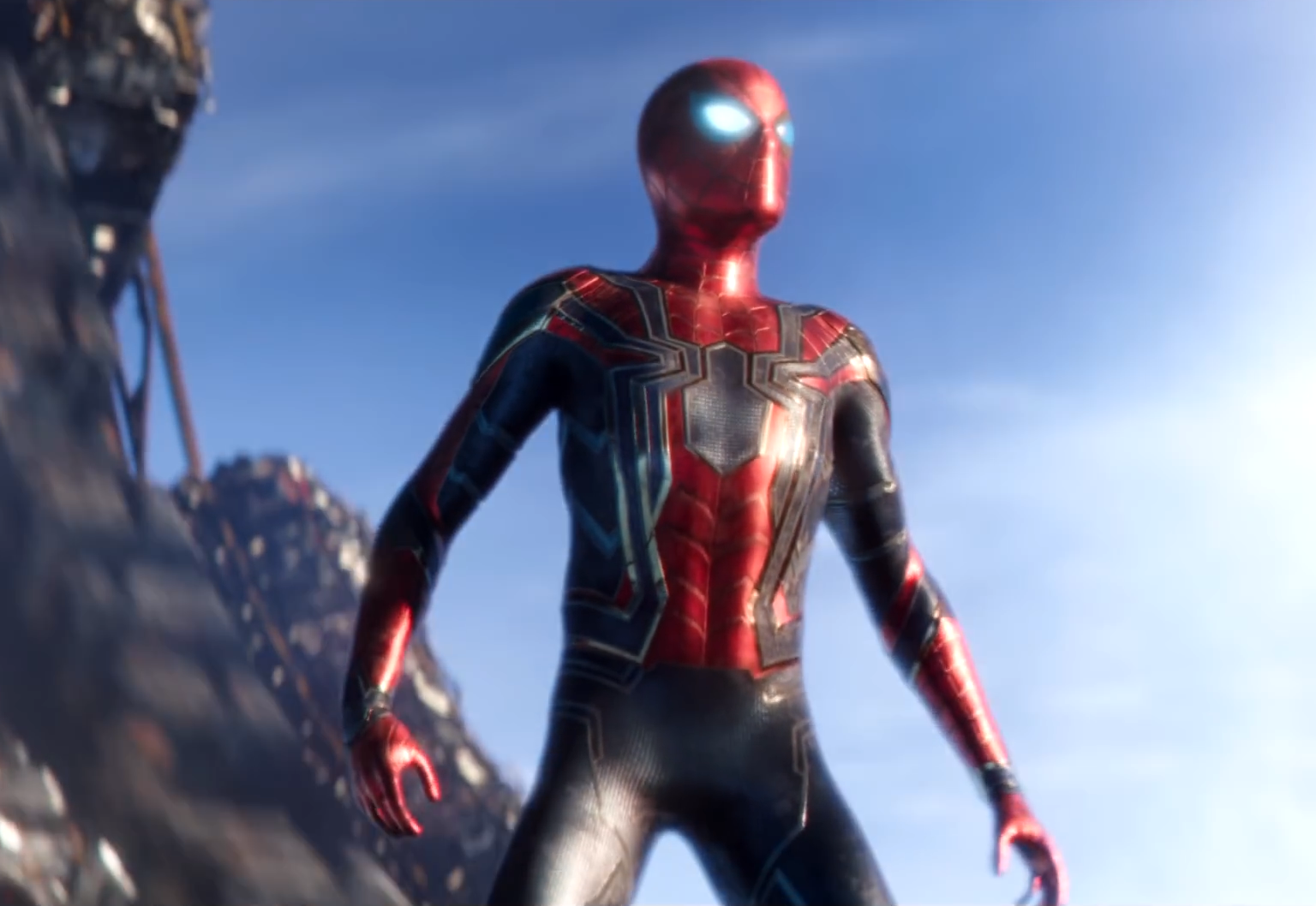 2017 was a great year for film and the first half of 2018 is looking remarkably good already too. After getting inspired by a couple of trailers before my recent viewing of Alexander Payne's Downsizing (which was anything but inspiring itself), I've decided to make a quick list of movies that I'm anticipating this year. Of course, it's only the beginning of January so there are likely a lot of films not yet on my radar that will likely be added to a summer or second half of year list later on down the road. For now, here's my top ten for the upcoming months.
Black Panther – February 16th 
[embedyt] https://www.youtube.com/watch?v=xjDjIWPwcPU[/embedyt]
It wasn't until after his explosive entrance into the Marvel Cinematic Universe in Captain America: Civil War that I realized I NEED a Black Panther movie. Chadwick Boseman electrified audiences as the vibranium claw-wearing Black Panter, and maybe even more so with his calm and collective performance as Wakandan King, T'Challa. Although this is set in the fictional African country, Wakanda, this is the last feature film before Marvel's all-in blockbuster just a few months later, Avengers: Infinity War, and I'd expect some very serious build up will take place within this film. The final infinity stone, perhaps?
Annihilation – February 22nd
[embedyt] https://www.youtube.com/watch?v=89OP78l9oF0[/embedyt]
From Alex Garland, the writer & director of the 2015 gem (and a personal favorite of mine) Ex Machina, comes Annihilation. Adapted from a book of the same name, Annihilation follows Lena (Natalie Portman) as she traverses into "The Shimmer," a bubble-like barrier into a disaster zone in which her husband (Oscar Isaac) returned from with near-fatal injuries but his crew is still missing within. If the trailer is any indicator, Garland picks up where he left off with Ex Machina and has created another tension-filled sci-fi flick that should enamor audiences from start to finish
Red Sparrow – March 2nd 
[embedyt] https://www.youtube.com/watch?v=ZQUBjoGm1ls[/embedyt]
After a couple of years of nothing exceptional, Jennifer Lawrence looks to be back in form following her fantastic performance in Darren Aronofsky's mother! in 2017. Red Sparrow looks to be an intense spy thriller in which Lawrence plays a seductive assassin called a Sparrow. This is her fourth collaboration with director Francis Lawrence (no relation) after the final three Hunger Games films. Also starring Joel Edgerton, the teaser provided enough suspense and intrigue for me to decide it is a must see in March.
Tomb Raider – March 16th
[embedyt] https://www.youtube.com/watch?v=8ndhidEmUbI[/embedyt]
Tomb Raider is akin to my Baywatch pick of my Top Ten Summer Movies preview last year, meaning I have high hopes for it but it could miss every mark and be a stinker. If it's anything like the 2013 reboot of the video game of the same name, it has potential to be outstanding. I'm currently in the middle of its sequel and it's the best the series has ever been, but that doesn't necessarily mean it can transition to the big screen with the same success. With the recent video game reboot (featuring a much more realistic and serious tone) and recent Oscar winner Alicia Vikander as Lara Croft, I feel there's a chance it could change the general audience's mind about the franchise, having already sat through too very campy adaptations previously.
Isle of Dogs – March 23rd
[embedyt] https://www.youtube.com/watch?v=dt__kig8PVU[/embedyt]
Whether it be his close attention to symmetry or his eccentric vision and humor, you always know when you're watching a Wes Anderson film. After his 2009 adaptation of Roald Dahl's Fantastic Mr. Fox, I took quite an appreciation for his work. Nine years later, it appears he's returning to stop-motion animation but with an original script this time and it's called Isle of Dogs. With an incredibly large all-star cast (Cranston, Norton, Murray, to name a few) and what appears to be a heartfelt story about a boy simply trying to find his dog in a dystopian Japan, I can't wait to see what Anderson delivers this time around.
Ready Player One – March 30th
[embedyt] https://www.youtube.com/watch?v=cSp1dM2Vj48[/embedyt]
As a gamer myself, Ready Player One seems like a movie that's right up my alley. A desolate Earth and a dystopian culture paired with an escape to a virtual world filled with video game heroes and pop culture icons? Say no more! I'm in. I've heard nothing but great things about the 2011 book of the same name (in which I really ought to read), and having Steven Spielberg at the helm all but ensures this to be a beautifully shot and well-crafted movie.
A Quiet Place – April 6th
[embedyt] https://www.youtube.com/watch?v=p9wE8dyzEJE[/embedyt]
Much like the the teaser for last year's It Comes at Night, I was left in awe having seen this one and don't wish to know or see anything more until it's release. I'm one hundred percent sold from the delivery of this initial trailer for A Quiet Place, which appears to be a secluded horror/thriller in which silence is the key to survival. Real life couple John Krasinski and Emily Blunt are living their lives with two children secluded in the woods, communicating through sign language and careful not to make any sounds as it could result in something hunting them. Also, impressively, this is Krasinski's first major studio directorial effort and it's looking like it's on track to be a great one.
Avengers: Infinity War – May 4th 
[embedyt] https://www.youtube.com/watch?v=6ZfuNTqbHE8[/embedyt]
This is it. Ten years in the making. With seventeen films under their belt (eighteen after February's Black Panther) I think it's fair to say Disney/Marvel is batting a thousand. While some of the movies are far and away better than others, none of them in any way could be considered bad. Every film since 2008's Iron Man has told its own story while carefully paving the way to this confrontation with the galaxy's mad titan, Thanos. Much more is at stake here than ever before and with the largest ensemble yet, Infinity War will easily be the biggest Marvel movie to date, and it couldn't have come at a better time.
Deadpool 2 – June 1st
[embedyt] https://www.youtube.com/watch?v=8-Cjsnq8kVU[/embedyt]
Ryan Reynolds is back in the role he was destined to play – the fourth-wall breaking merc with a mouth, Wade Wilson aka Deadpool. This film was years in the making and 20th Century Fox took a big risk in 2016 with the R-rated superhero film, but the return couldn't have been more satisfying having turned $58 million into nearly $800 million over it's theater run. Deadpool was everything it needed to be and so much more. With that kind of success, Deadpool 2 will likely be even bigger and I'm looking forward to see what new director David Leitch (John Wick) has to offer.
Incredibles 2 – June 15th 
[embedyt] https://www.youtube.com/watch?v=ZJDMWVZta3M[/embedyt]
WHERE IS MY SUPER SUIT? It's been fourteen years since Samuel L. Jackson belted that line as Frozone in Disney/Pixar's The Incredibles. Fourteen years! Fans have been clamoring since 2004 for a follow-up to the Oscar winning film, and in 2018 it's hard to believe that we're finally getting one. Little is known about the plot at this time, but Brad Bird is returning as writer/director and it's sure to be an incredibly* good time and I couldn't be more thrilled.
*I couldn't resist.
To Also Be Considered:
Besides a trailer for Alita: Battle Angel (which looks really cool), there really aren't any promotional materials yet for the following films that are also on my radar for 2018 so far. The following titles may or may not be included on a preview for Summer and Fall movies later this year, as well as others yet to grab my attention.
Solo: A Star Wars Story – May 25th
Alita: Battle Angel – July 20th (Trailer)
Ant-Man & The Wasp – July 6th
The Predator – August 3rd
Wreck-It Ralph 2: Ralph Breaks the Internet – November 21