Favorite Superhero Films – BATMAN, SPIDER-MAN, X-MEN, and More
I thought in honor of X-MEN: FIRST CLASS hitting theaters this weekend, I would share my thoughts on what I think are the best superhero films available now.  Check out my list below and then let us know in the comments below what some of your favorite superhero films are.
BATMAN: MASK OF THE PHANTASM
For me, this is the best Batman film there is.  This is mostly due to growing up on the animated series and feeling that the interpretation of characters in that show is the perfect version.  The film gives a great origin story to the Caped Crusader.  The action is top notch.  And we even get the greatest villain of all time, the Joker.  If you have not seen this film, you absolutely have to.  Just because it's animated, does not mean that it's for the kiddies.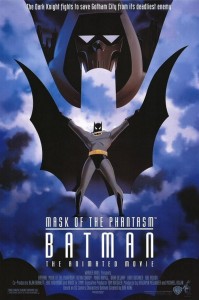 THE SHADOW
I know there will be a lot of people that disagree with me on this one, but it is a guilty pleasure.  I love the time period that this film takes place in so I love the costumes and sets.  I love the sequence in the scientist's lab when the bad guys are trying to figure out exactly what they are up against…And I used to have a ring that I got out of a cereal box that matched the Shadows'.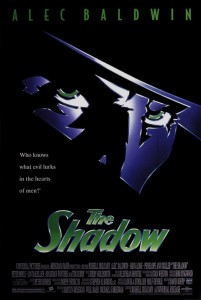 X-MEN
While you could certainly argue that the first sequel to this franchise is the better film (and I would agree), this film kickstarted the new millenium and new wave of superhero films.  Plus, it has one of my favorite sequences in any superhero film.  The introduction to Wolverine is incredible.  The cage fight, then him pulling his blades out on some guy and the bartender.  Un-freakin-believable.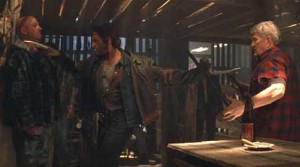 SPIDER-MAN 2
I wasn't a huge Spider-Man fan before the first film, but Raimi and Maguire created an on-screen character that I really cared about.  But they really hit it out of the park with the sequel.  Dr. Octupus was the perfect big screen villain.  I loved Raimi showing his horror roots with the Doc Ock sequence in the hospital.  The fight on the train was amazing to watch on the big screen.  This was the first time in my lifetime that the sequel was better than the orignal.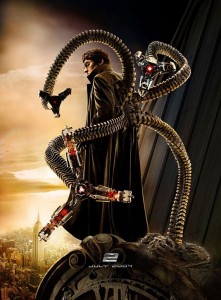 THE INCREDIBLES
1.) Pixar makes some of the best films.  Not the best animated films.  Not the best kids films.  The best films.  2.) The whole thing had a James Bond / secret espionage feel to it.  3.) The action / superhero sequences were as exciting and adventurous as any other superhero film.  4.)  The movie is as funny as it is exciting.  Very few films can pull off both sides of the coin.  5.)  Not really a reason to see this film but I am listing it anyway, who doesn't want to see a sequel to this film?