Farewell, Bryan Danielson – Future WWE Hall-of-Famer
Yes, wrestling is scripted. It's a male soap opera. I know that. Since I was 5 years old, I've loved the sport.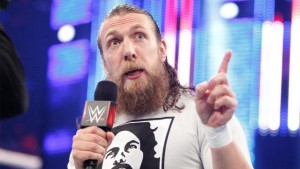 WWE has been a part of my life every Monday night and one Sunday a month for a pay per view, for over 20 years.
Wrestlers come and go, and it's not very often that one is talented and endearing enough that wrestling fans form a bond with them.
Hulk Hogan, Steve Austin, The Rock, Ric Flair and Dusty Rhodes are a few of the special ones. You can add Bryan Danielson, known as Daniel Bryan in WWE, to that list.
On the afternoon of Monday, Feb. 8, Danielson tweeted out that he would be announcing his retirement on Raw that evening.
I, along with a few of my friends hoped that it was a work, maybe it was just part of the show. Alas, it was not. Danielson announced in front of his home town of Seattle, and millions of wrestling fans that the numerous concussions that he had suffered throughout his 15 years in the business had finally caught up with him.
Danielson said he wanted to be able to raise a family and not have any issues later on in life. I can respect that.
Danielson is only 34 years old. Just two years ago, I saw him bring a crowd of 70.000 people to their feet with his Yes chant.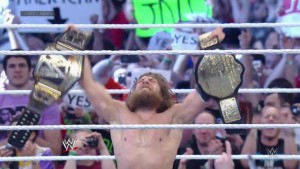 Danielson headlined Wrestlemania 30 in New Orleans, capturing the company's biggest prize, the World Heavyweight Championship.
Danielson's rise to fame was nothing short of miraculous, as the WWE usually favored muscle bound, hulking wrestlers. Danielson looked like a normal guy. Fans young and old adored Danielson for his relentless pursuit of the top prize in the industry.
Danielson also made it known to fans that what he did was pretend, which he took heat for when he gave a speech honoring a young cancer patient named Connor. The bond that Danielson and the young boy formed extended beyond the ring. Connor passed away shortly after attending Wrestlemania 30 in New Orleans.
Danielson was visibly heartbroken to see his young friend taken by cancer.
It's not very often that WWE fans see their heroes evoke real, raw emotion. With Danielson, it seemed like this was a normal occurrence. When he was in the ring, it was fun to watch. By watching just one match with Danielson in it, you could see he loved what he did.
Danielson made sure fans knew he was grateful on Monday night.
Hopefully Danielson knows that fans are also grateful for the 15 years that he entertained us.
Danielson can now enjoy retirement, but I'm sure we will see him around from time to time, as his wife, Brie Bella, is still in the WWE.
For a man who looks like a normal, everyday Joe, there was really nothing normal about Bryan Danielson.
He defied the odds and made it in an industry where few rarely succeed. He entertained millions week in and week out. He was a role model to many who dreamed of being more than normal and defying the odds.
Enjoy your retirement Bryan Danielson, you've earned it. Next stop, the WWE Hall of Fame.