EXTREMELY LOUD & INCREDIBLY CLOSE Opens January 20! Enter to Win Passes to the St. Louis Advance Screening!
Enter for your chance to win a pass, good for two!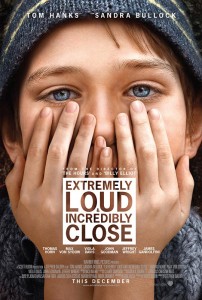 Based on the acclaimed novel of the same name, "Extremely Loud & Incredibly Close" tells the story of one young boy's journey from heartbreaking loss to the healing power of self-discovery, set against the backdrop of the tragicevents of September 11. Eleven-year-old Oskar Schell is an exceptional child: amateur inventor, Francophile, pacifist. And after finding a mysterious key that belonged to his father, who died in the World Trade Center on 9/11, he embarks on an exceptional journey–an urgent, secret search through the five boroughs of New York. As Oskar roams the city, he encounters a motley assortment of humanity, who are all survivors in their own ways. Ultimately, Oskar's journey ends where it began, but with the solace of that most human experience: love.
Cast: Tom Hanks, Sandra Bullock, Thomas Horn, Max von Sydow, Viola Davis, John Goodman, Jeffrey Wright
Director: Stephen Daldry
In order to enter the contest, become a fan of ReviewSTL on Facebook and share ReviewSTL.com with all your friends (click the "share" link on the bottom-left side of the page) – telling us why you can't wait to see the movie! Then like the post to complete your entry. NO PURCHASE NECESSARY. PLEASE REMEMBER TO READ THE RULES!
Screening is Tuesday, January 17th, 7pm at the Wehrenberg Ronnies 20 Cine.
Good luck! We hope to see you at the movies!
EXTREMELY LOUD & INCREDIBLY CLOSE opens on January 20.