Even More "Captain America" Casting News; Channing Tatum Auditions?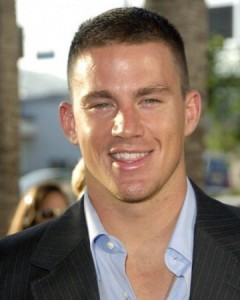 I am beginning to think the studio is drawing this out as long as possible to gain more media exposure, and that they have picked someone weeks ago. Although, the lastest reports seem to indicated that Dear John's Channing Tatum is the latest actor to throw his hat into the ring. He meets many of the criteria such as being American, strong build, heavy jaw. Although, he is another actor who is already tied up in a franchise with G.I. Joe. 
Some websites are reporting that Ryan Phillipe has tried out for the role as well, but I'd be surprised if he has a shot at the role. He's a bit to old for the role now, and he doesn't really have the right build to look like a super soldier. So currently we know that Garrett Hedlund, Mike Vogel, and maybe Channing Tatum are all in the running for this.
Also being cast is the role of Peggy, who is the female lead of the film. Kiera Knightley seems to be the front runner for the role, but also in consideration are Emily Blunt and Alice Eve.
We've done a lot of reporting on this in the past month. (Read our initial detailed casting report. ) Names have dropped out, and new ones have popped back in. The title role was the first one to start having casting rumors, but in that time they have already signed Hugo Weaving as the villain Red Skull. (Read the article here.)
Who else is just ready to see who they cast? Let us know what you think about the latest developments in the comments below.