Coppola, Van Sant, and Condon Approached For "Twilight Saga: Breaking Dawn"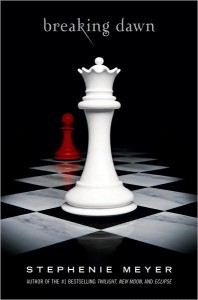 Summit seems to be upping the ante in its quest to keep the Twilight Saga one of the biggest running franchises in Hollywood. They have according to Entertainment Weekly approrached three A-list directors; Sofia Coppola (Lost in Translation, Marie Antoinette), Gus Van Sant (Good Will Hunting, Milk), and Bill Condon (Dreamgirls, Gods and Monsters).
They've only sent out feelers, to see if these directors would be interested in doing the finale of the series, which is most likely being split into two parts. Although, a final decision won't be reached until screenwriter Melissa Rosenberg's detailed outline is delivered to the directors.
The series has been pretty fortunate so far in its directors. Catherine Hardwicke, Chris Weitz, and David Slade are all directors who have shown their competence behind the camera many times before. However, the first two did not save the series from lackluster reviews. Can one of these directors take this series by the horns and make it as critically acclaimed as it is commercially? Irregardless of the critical success, this could mean a large payday for any of these directors.