Eve Plumb and Maureen McCormick Cancel "The Brady Bunch" Reunion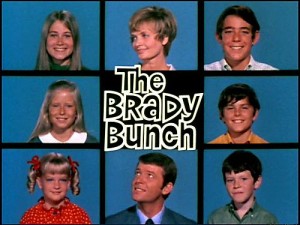 Apparently TV talk shows are in the mood for famous TV reunions right now. We've already reported on the Eight is Enough story, and now it seems that The Brady Bunch was supposed to have a reunion this Wednesday on a network morning show, but it has been canceled because of an age old feud between old co-stars, Eve Plumb and Maureen McCormick.
Eve has apparently been angry with Maureen ever since the release of McCormick's book "Here's the Story: Surviving Marcia Brady and Finding My True Voice" in 2008, where McCormick claimed among many things that there were sexual tension between the two.
"Everyone tells a slightly different story of what happened," a source told Radaronline. "But the bottom line is that they didn't want to be on the same show and the appearance was canceled because of it."
Many people think the feud goes back more than just a couple years ago, and maybe not long after the original show ended.  "But really the problems between them go back decades," said the source "They've never liked each other."
So, it looks like no one should be holding their breath for a very Brady reunion. Oh well, at least we can concentrate on the more important things in life like when are we going to see a reunion of Step by Step?