Enter to win FREE passes to "WHERE THE WILD THINGS ARE" at the St. Louis Advance Screening
ReviewSTL invites you to enter for the chance to win FREE passes to the St. Louis advance screening of "WHERE THE WILD THINGS ARE."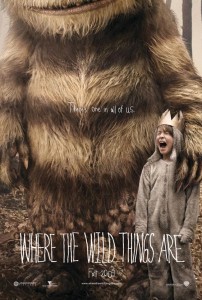 Enter for your chance to win a pass good for two!
OPENS NATIONWIDE FRIDAY, OCTOBER 16
Please note that winning passes to "WHERE THE WILD THINGS ARE" does not guarantee admission to the film. You must arrive early as seating is first-come, first-served. It is usually safe to arrive at least 1 hour or more before show time!
Synopsis:
Max, a rambunctious and sensitive boy feels misunderstood at home and escapes to where the Wild Things are. He lands on an island where he meets mysterious and strange creatures whose emotions are as wild and unpredictable as their actions. The Wild Things desperately long for a leader to guide them, just as Max longs for a kingdom to rule. When Max is crowned king, he promises to create a place where everyone will be happy. Max soon finds, though, that ruling his kingdom is not so easy and his relationships there prove to be more complicated than he originally thought.
In order to enter the contest, simply take a picture of your best "Wild Things" face and upload it to imageshack.us, then leave a comment below with the link to the picture. Winners will be chosen at random and notified via e-mail. No purchase necessary.
(Please note – you do not have to use imageshack.us to upload your photo – it is simply a free, easy to use method. Feel free to upload your photo to any service and paste the link in the comments.)
Screening is MONDAY, OCTOBER 12. Good luck! We hope to see you at the movie.