Enter to Win Prizes From 'Drive' Starring Ryan Gossling – Opens Nationwide Tomorrow, September 16!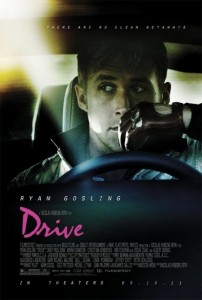 The movie that everyone is talking about, Drive, opens Nationwide tomorrow (Sept. 16). The film stars Ryan Gosling, Bryan Cranston and Carey Mulligan.
Synopsis: Driver is a Los Angeles wheelman for hire, stunt driving for movie productions by day and steering getaway vehicles for armed heists by night. Though a loner by nature, Driver can't help falling in love with his beautiful neighbor Irene, a vulnerable young mother dragged into a g dangerous underworld by the return of her ex-convict husband Standard. After a heist intended to pay off Standard's protection money spins unpredictably out of control, Driver finds himself driving defense for the girl he loves, tailgated by a syndicate of deadly serious criminals. But when he realizes that the gangsters are after more than the bag of cash in his trunk – that they're coming straight for Irene and her son – Driver is forced to shift gears and go on offense.
Starring: Ryan Gosling, Carey Mulligan, Albert Brooks, Bryan Cranston, Ron Perlman
Directed by: Nicholas Winding Refn
ReviewSTL is giving their readers a chance to win prizes from Drive, including:
A pair of driving gloves
The novel
2Gig flash "drive"
and more
In order to enter the contest, leave a comment on the ReviewSTL.com Facebook page, telling us why you can't wait to see the movie – then like the post to complete your entry! NO PURCHASE NECESSARY. WINNERS CHOSEN AT RANDOM.
Watch the trailer for Drive:
[hdplay id=413]
Don't forget – Drive opens Nationwide on September 16!