Emily Mortimer and Michael Stuhlbarg Join Martin Scorsese's 3D "Hugo Cabret"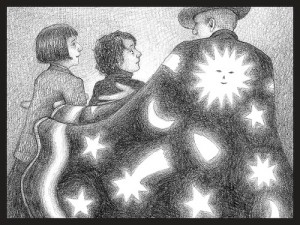 Emily Mortimer and Michael Stuhlbarg are the latest in a list of high profile actors to join Martin Scorsese's 3D family adventure film, Hugo Cabret. The will be joining other famed actors including Ben Kingsley, Sacha Baron Cohen, Asa Butterfield, Chloe Moretz, Jude Law, Ray Winstone, Christopher Lee, Helen McCrory, Frances de la Tour and Richard Griffiths. Sounds like a good cast? You betcha!
Scorsese is adapting the film from Brian Selznick's best-seller "The Invention of Hugo Cabret", and is producing the film along with Johnny Depp, Graham King, and Tim Headington.
Hugo Cabret tells the story of a boy who lives in the walls of a Paris train station in 1931. After repairing a broken artifact that turns out to be a forgotten automaton, Hugo is swept up into a world of mystique and magic. Mortimer plays the train station's flower girl, Lisette, and Stuhlbarg plays Rene Tabard, a film restorer.
This does not sound like the normal Scorsese project, and I am absolutely delighted about it. Scorsese is best known for his crime dramas, and I'm interested to see how he translates a whimsical story like Hugo Cabret to the big screen. The project sounds absolutely wonderful, and the cast he is assembling is beyond impressive.
What do you think? Let us know in the comments!