Dyson DC24 Blueprint Limited Edition Vacuum on WOOT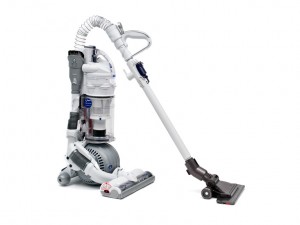 From WOOT —
You see that? LIMITED EDITION!
Very few people will have the same vacuum experience!
I'm a man of exacting standards and as such I'm held in very high regard. My Blippy feed is extremely popular in various social circles, and I'm generally looked to for insight into the "next big thing" in my neighborhood.
Which is why I've purchased this Limited Edition Dyson DC24 Blueprint.
I'm always on the go or entertaining various supermodels and industry high-rollers, so I need a vacuum that can be stored easily and get the mess out quickly. They told me the DC24 is better suited to smaller houses, but I scoffed and simply bought one for each room of my palatial estate in the hills.
After all, it's still got the patented Root Cyclone technology that keeps it from losing suction power. It still steers easier than my Aston Martin. It's still got a lifetime washable HEPA filter. It even comes with an extra accessory kit. It's just a little smaller.
But it's still limited. Limited in its edition-ity.
Warranty: 5 Year Dyson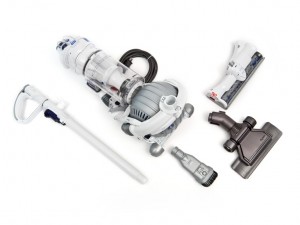 Features:
* Root Cyclone technology, patented Dyson technology that doesn't lose suction power as you vacuum
* Ball technology, steers smoothly with a turn of the wrist
* Ultra-lightweight and compact, lightest Dyson upright machine at 11.65 lbs. The handle also compresses to store in tight spaces
* Reversible wand, Reverse the wand and hold the handle to give you a firm grip when reaching into awkward corners
* Lifetime washable HEPA filter, Designed to trap microscopic allergens
* Motorized brushbar, Powerful bristles remove dirt and pet hair from carpets
Specifications:
* Suction power Air Watts (constant): 115
* Filtration: Lifetime washable HEPA filter
* Bin capacity: 0.19 gal
* Dimensions: 43.3×11.0×13.7 (HxWxD) inches
* Cord length: 20ft
* Weight: 11.65 pounds
In the box:
* Dyson DC24 Blueprint Limited Edition
* Mini Flat Out Head
* Combination Tool