Former Patriot Fullback Mosi Tatupu Dies at 54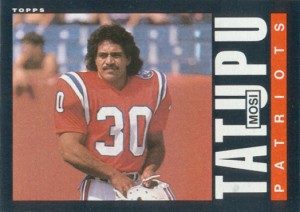 According to The Honolulu Star-Bulletin newspaper, former New England Patriots fullback Mosi Tatupu has passed away at the age of 54.
The Hawaiian newspaper said that Mosi Tatupu was struggling with problems relating to high-blood pressure, and some other health issues. The NFL fullback played football with the team from 1978 to 1990. Tatupu's son, Lofa Tatupu, is a linebacker for the Seattle Seahawks.