Tim's DVD Picks of the Week – Titans, Repo Men, and Batman!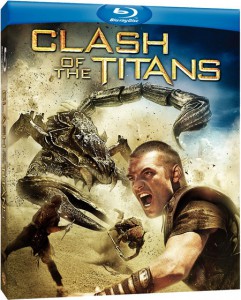 "Clash of the Titans" was a little disappointing for me. It might have been my lack of interest in Worthington as the lead, or that I felt all of the great creature shots were in the trailer. Most of all, walking out of the movie I just felt bored with the entire thing. Ralph Fiennes was the best part of the movie for me, and he wasn't even in it enough. Regardless of my opinion, I know there are fans of the film out there, and I am sure that they are all excited to see this thing not in 3D.
"Repo Men" is the only other major studio release out this week. I have not personally seen the film, but I know that it did not exactly receive glowing reviews. Maybe some of the deleted scenes featured on the DVD can add a little more to the picture. Let me know below in the comments if you think that this is worth a DVD rental.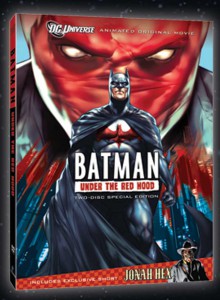 Finally, the DVD I have been waiting for. "Batman: Under the Red Hood" comes out today with a ton of good reviews floating around online already. The story follows Batman dealing with the Red Hood as he comes into town wanting to shake things up. Black Mask, Ra's al Ghul, Nightwing, and Joker all make appearances in the story that is headlined by an outstanding voice cast. This is obviously my DVD pick of the week so if you are a Batman or superhero fan I feel this will certainly be worth the price to buy or at the very least rent for sure.
Which of these three films are you most excited to see on DVD? Is there something else out today that was not featured here that you think we all need to see? Let us know in the comments below.