DVD Picks of the Week-"Scott Pilgrim vs. the World", "Grown Ups", and more
Scott Pilgrim vs. the World
Scott Pilgrim had fanboys across the nation salivatin as soon as the trailer first hit the web, and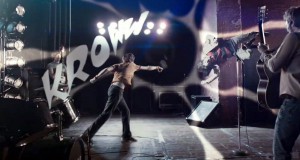 the final product didn't disappoint…the fanboys.  The rest of the movie going public didn't exactly rush the theaters to see this gem.  Hopefully this DVD will attract more of an audience.  Edgar Wright is on a bit of a winning streak as far as feature films go for me.  Check out this fun, action packed, love story that you can't help but crack a smile while you watch.
Grown Ups
When I first saw the trailer for Grown Ups, I cringed.  I cried a little.  And it felt like my eyes wanted to leave my head a little bit.  Needless to say, I haven't seen this movie.  The good news is that a majority of critics agreed with my quick opinion seeing that only 9% of them reccommend this film according to rottentomatoes.  The bad news is that the general public doesn't read reviews since the film made over $160 million.  The only redeeming quality I see in this film is Salma Hayek.  While some may argue, she alone is not worth sitting through the entire film.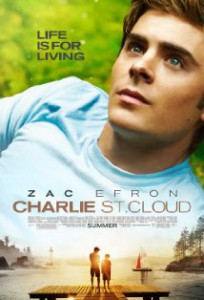 Charlie St. Cloud
Unlike most people I know, I have nothing against Zac Efron.  I actually think he could be a pretty good actor.  I give him credit for trying to take on serious roles to break out of the mold with this film and Me and Orson Welles.  And he really does do a pretty good job in the film.  I was just never emotionally hooked into his character.  Then, add the ridiculous plot turn, and I was packed and ready to go with twenty minutes left in the film.  Unless you are a die hard Efron fan, this is a film better left on the shelf.
Ramona and Beezus
This week offers up a little something for everyone.  For all of the families and kiddos, I present Ramona and Beezus which I know absolutely nothing about except that it is based on a well received children's book, and it got pretty decent reviews.  Selena Gomez headlines this film which most kids will recognize from the Disney channel.  If you need a movie that the whole family can sit down to watch then this is your film this week.