Haven't Seen 'Drive' Starring Ryan Gossling Yet? Here Is Your Chance!
Enter for your chance to win a pass, good for two during the run of engagement!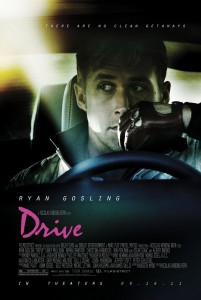 Driver is a Los Angeles wheelman for hire, stunt driving for movie productions by day and steering getaway vehicles for armed heists by night. Though a loner by nature, Driver can't help falling in love with his beautiful neighbor Irene, a vulnerable young mother dragged into a dangerous underworld by the return of her ex-convict husband Standard. After a heist intended to pay off Standard's protection money spins unpredictably out of control, Driver finds himself driving defense for the girl he loves, tailgated by a syndicate of deadly serious criminals. But when he realizes that the gangsters are after more than the bag of cash in his trunk – that they're coming straight for Irene and her son – Driver is forced to shift gears and go on offense.
Starring: Ryan Gosling, Carey Mulligan, Albert Brooks, Bryan Cranston, Ron Perlman
Directed by: Nicholas Winding Refn
In order to enter the contest, become a fan of ReviewSTL on Facebook share the contest post with your friends – telling everyone why you want to see the movie. NO PURCHASE NECESSARY. PLEASE REMEMBER TO READ THE RULES!
Good luck! We hope to see you at the movies!
Watch the trailer below:
[hdplay id=413]
Drive is now playing in theaters everywhere!