"DJ AM," Adam Goldstein Was Found Dead In His New York City Apartment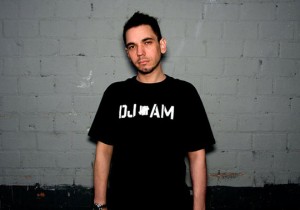 Just short of a year after he escaped death in a plane crash with Blink 182 drummer Travis Barker, Adam "DJ AM" Goldstein has died. DJ AM was found dead this afternoon, after the fire department broke down the door of his New York apartment around 5:20 PM today.
According to TMZ, friends of DJ AM called the cops after not hearing from him in days. But it was the fire department who ended up coming to find him, and what was reported to be drug paraphernalia near by. It seems like something out of a "Final Destination" movie, seeing as DJ AM escaped death in a plane crash that killed four people last September. Him and Travis Barker were the only survivors of that tragic plane crash.
DJ AM, Adam Goldstein, was 36 years old. RIP.